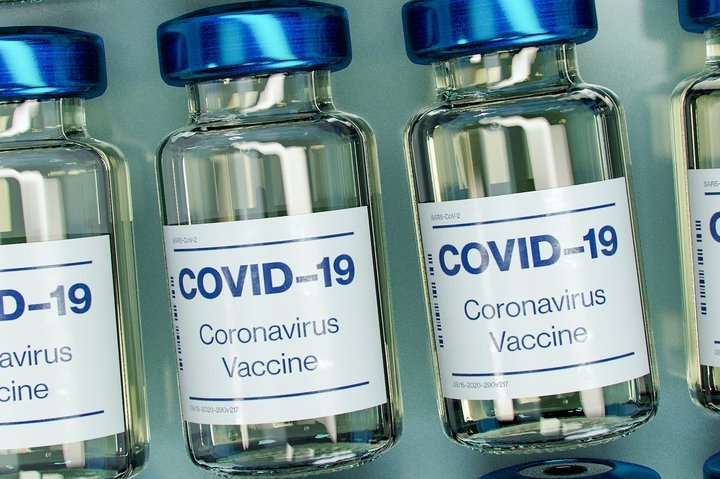 ###
For the many Humboldt residents who are still awaiting a COVID-19 vaccine, you've probably heard that vaccines are only available to people 65 and older, or those who have jobs or health conditions that qualify them. But the Outpost was surprised to learn today that Open Door Community Health Centers have already begun vaccinating patients who are 55 and over.

Reached by the phone this afternoon, Arielle Manoli — office manager for Open Door Community Health Centers — confirmed that the clinics made COVID-19 vaccines available to patients age 55 and up starting on Wednesday.

If you are an Open Door patient, you may have already heard this news — notifications were sent out through MyChart on Wednesday, Manoli said, and staff is currently in the process of contacting eligible patients by phone.

So, how is this vaccine expansion possible? The answer is pretty simple. Open Door currently has more vaccines available than it has patients 65+, who have still not been vaccinated. Manoli said that as more vaccines have become available through pharmacies or through mass vaccine clinics, Open Door staff was finding that many of their patients had already been vaccinated someplace else.

"As we were moving through the 65 and up tier, we were actually having a hard time filling the spots," Manoli said. "We communicated [to Public Health] that we had enough supply and enough availability to offer to another population and their recommendation was to drop down to 55 and up."

Manoli said that it will probably take some time for Open Door to contact all the eligible patients, so if you're seeing this and you are over 55, then you should call your home clinic to book an appointment. Open Door is currently administering the vaccines at three of its locations: the NorthCountry Clinic in Arcata, the Telehealth & Visiting Specialist Center in Eureka and the Fortuna Community Health Center.

With the state recently announcing an increase in vaccine supply and plans to distribute vaccinations to 50+ individuals starting April 1 and everyone over 16 shortly thereafter, many people are hopeful that they won't have to wait much longer. But, Manoli said, this does not necessarily mean that Humboldt County will see that expansion right away, depending on how quickly Public Health receives vaccine supply.
"It's a balancing act between what the CDC is allowing and the amount of vaccines that are coming into the county," she said.

And if you're an Open Door patient who is not in one of the eligible groups, you don't need to just sit around and wait for a vaccine. Manoli encourages you to call and be put on the waitlist. If Open Door has extra doses, staff will contact people from that list, so that doses don't go to waste.

Feel like maybe the information you've seen about vaccines is a little inconsistent? Well, Manoli says you're not alone. "Open Door is as transparent as we can be, but it is hard," she said. "It feels like you can get a lot of different information, depending on where you look. I would encourage people to call their primary care provider if they have any questions."