###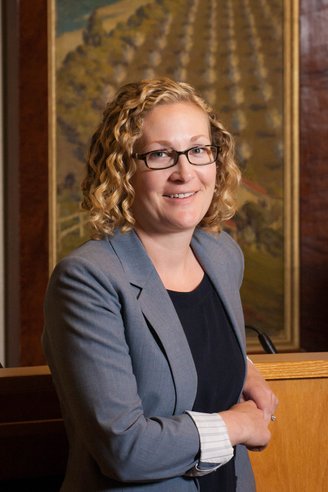 After more than 20 years working for the county, including the past five as the County Administrative Officer, Amy Nilsen has submitted her letter of resignation to the Board of Supervisors Friday morning.

Nilsen says in the letter that she'll be transitioning to the private sector through a business acquisition. Her final day on the job will be July 2.
Reached by phone, First District Supervisor Rex Bohn said he was depressed by the unexpected news.
"I shed a tear," Bohn said. "She's that good."
He posted a message on Facebook saying he has turned to Nilsen for advice during his nine years on the board. "What we lose is a Great individual well respected throughout the State and most of all by the folks that they work with," his post reads. "Amy Nilsen you are a class act and I wish you the best in your future endeavors… ."
Nilsen could not immediately be reached for comment. The text of her resignation letter is below.
May 14, 2021

Honorable Board of Supervisors

Please accept this letter as notice of my resignation from the position of County Administrative Officer effective July 2, 2021. After more than 20 years in public service, I will be transitioning to the private sector through a business acquisition.

It has been an honor to serve as the County Administrative Officer, particularly supporting the County Administrative Office staff, and watching their growth and their excellence in providing services to our county team and residents. I am exceptionally proud of the work the County Administrative Office has completed over the years.

Together we have increased transparency, improved the county's financial outlook, implemented a comprehensive Americans With Disabilities Act program, and expanded economic development, among many other accomplishments. I am particularly proud of the county staff that responded to the COVID-19 pandemic, sacrificing their personal time and safety to serve this community.

It has been a pleasure serving your Board and assisting each of you in achieving your policy goals,

Sincerely,

[signed]

Amy S. Nilsen