PREVIOUSLY:
###
A Fortuna man charged with shooting a boy with a 12-gauge shotgun will remain behind bars until at least June 8.
Today Judge John Feeney denied supervised release for 42-year-old Erik Keith Wood, who on Sunday morning allegedly fired a shotgun at a group of juveniles, striking one of them in the leg. Wood is charged with assault with a firearm.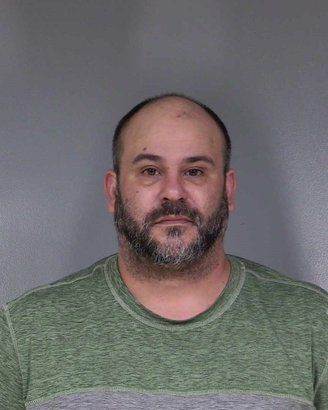 Defense attorney Zack Curtis told Feeney the juveniles in question have a history of harassment.
"These kids have been terrorizing (Wood's) children for a long time," Curtis said, arguing Wood is not a threat to public safety and should be released. Curtis said Wood has called police numerous times to report the problem and "has gotten no response."
When Wood was arrested, Fortuna police said the group of juveniles may have been ringing doorbells and running away.
Wood is a long-time local resident with no criminal history, Curtis said, and the shooting was a unique situation.
"There's no reason to believe there are going to be further occurrences," he said.
Deputy District Attorney Shelly Small responded that Wood "took a shotgun and fired at juveniles." And when questioned later by police, "he said he didn't care if the kid was hurt."
Small said she had no information today on the boy's current condition. Law enforcement said earlier he was treated and released at a hospital and is recovering from his wound.
The prosecutor said Wood may have been frustrated, "but I don't think you take a shotgun and fire at someone … he poses a risk and a threat to the community."
Feeney agreed, following the Probation Department's recommendation that Wood belongs in jail. Bail remains set at $35,000. The judge noted that Wood "is gainfully employed."
Wood's preliminary hearing is set for June 8 "and will proceed," Feeney said. Preliminary hearings are generally postponed, often for months.
Assault with a firearm is a "wobbler," meaning it can be charged as either a misdemeanor or a felony. If charged as a felony, the maximum penalty is four years in state prison.
Wood appeared today by video from the jail.