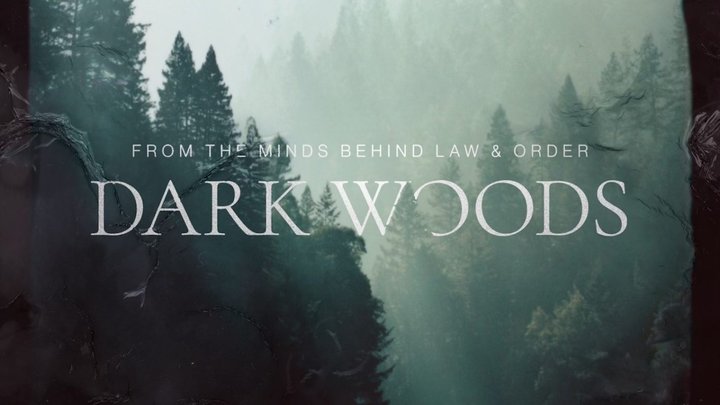 As we here at LoCO have worked diligently to help prove, humans are currently living in an age when there are more available podcasts to listen to than any reasonable person with only two ears could ever want or need. So much so, somehow three episodes of a new, based-in-Humboldt scripted aural offering slipped by us before we got wind of it. Such content!
Yes, from drama expert Dick Wolf and Wolf Entertainment — creators of popcorn-ready television hits Law and Order, FBI, Chicago P.D., Chicago Fire, Chicago Med, Chicago Justice and, eh, Chicago Auditor-Controller, to name a few — comes Dark Woods, a weekly "immersive audio experience" that takes place in a world somewhat resembling our neck of the woods that is available for your listening pleasure wherever you acquire your 'casts.
But what about the Humboldt depicted in Dark Woods? Would it be familiar to people who dwell in IRL Humboldt? Well, the Outpost listened to the first few episodes of this thing and is now prepared to disperse some spoilers.
Dark Woods' story centers on the exploits of Department of Fish and Game warden Mark Ellis who is investigating the suspicious death of a young employee whose body was discovered in Fern Canyon. Meanwhile, Laura Romero — Ellis' ex-wife and Eureka City Councilmember — is coping with her city's flailing tourism industry while attempting to fend off the advances of Petras West, a mining company seeking permits that would level thousands of acres of redwood forest. Also, what is poisoning the state park's fisher population? Could it have anything to do with the well-guarded trespass cannabis grow just discovered in the middle of the forest? How will all these small town tales intertwine! Ahh!
If these are the types of stories you can't help but thrust your brain into, LoCO will do you a solid and feed you all the thus-far released episodes below.
In an interview with CinemaBlend, the show's executive producer Elliot Wolf — son of Dick — attempted to compare this new endeavor to his company's past successes.
"It's a little bit different than an episode of Law & Order, as an example, in the sense that it's serialized," Wolf said. "But at its core, we're aiming for the same quality of storytelling. And at the end of the day, it's a story that fans can immerse themselves in and will enjoy, whether it'd be for the two episodes that came out [first], or all eight."
Eight episodes! Something to look forward to. But to get back to the query posed in our headline: Is Dark Woods something you need to devote time listening to? Well, maybe not, it turns out! That's because news broke earlier this week that Universal Television already has tentative plans to adapt the podcast into a television show you'll be able to watch with your eyeballs.
Hmm! A television show that makes Humboldt seem like a creepy, lawless place? Has that been tried before?