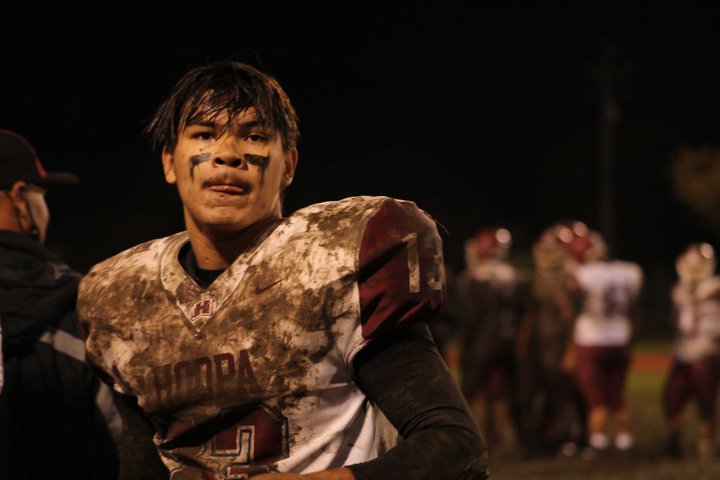 Three Hoopa High School student athletes have been selected to play in the fourth annual Indigenous Bowl next month — a football match honoring 60 of the best high school football players of Native American descent from across the U.S.

After taking a year off due to COVID-19, the 7G Foundation has partnered with the NFL to host this year's bowl game at U.S. Bank Stadium — home of the Minnesota Vikings.
Hoopa High School varsity football players Everett "Bronc" Colegrove, James Hernandez Jr. and Darvin Davis IV will travel to Minneapolis on Dec. 1 for orientation and several days of practice, before playing in the official game on Dec. 5.
"Football is my favorite sport," 17-year-old Hoopa tribal member James Hernandez Jr. told the Outpost. "I thought this year's football season was over. Next thing I knew, I was invited to play with other talented indigenous players and extend my season."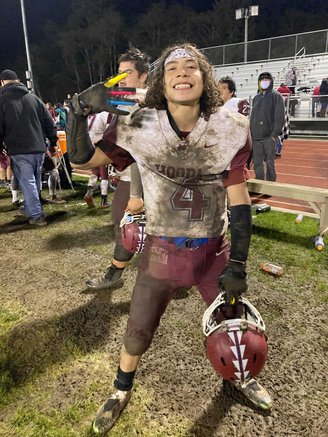 Hoopa High student and Yurok Tribal Member Darvin Davis IV told the Outpost that he's looking forward to meeting other young indigenous players from around the country.
"That's the most exciting part about it," Davis said. "To meet and play with new people and to make new brothers and bonds that I won't ever forget."
Former Hoopa High volunteer coaching assistant and Hoopa tribal member Tashone Rice has played an integral part in getting local athletes to apply for the Indigenous Bowl over the years, and said that the event provides important opportunities for indigenous students.
"Native kids don't really get the exposure that other kids living in bigger cities get," Rice said. "The Indigenous Bowl is a cool new thing. It opens up a lot more opportunities for small rural communities. Some of these kids have never left the state before. It's a big deal."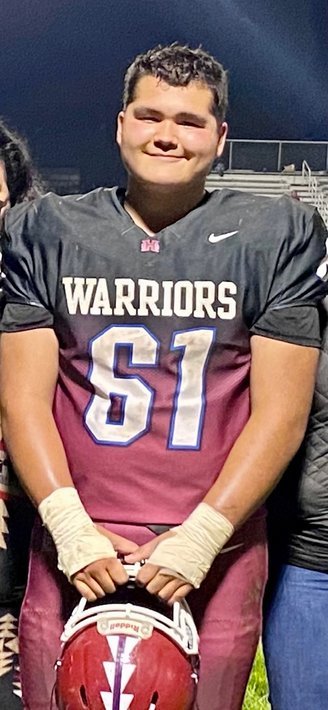 Rice added that he's thrilled that these students will be able to meet other indigenous athletes from around the country and that all three Hoopa High students have the talent to make an impact for their bowl game teams.
"[The opportunity] is huge," he said. "That camaraderie. Those connections. You never know where some will end up in life. Hopefully they build a lot of friendships and stay connected."
Rice is actively working with the Hoopa Valley and Yurok tribes to get $2,500 for each student to help pay for travel and boarding expenses. Those wishing to donate to the 2021 Indigenous Bowl can do so through the organization's website.