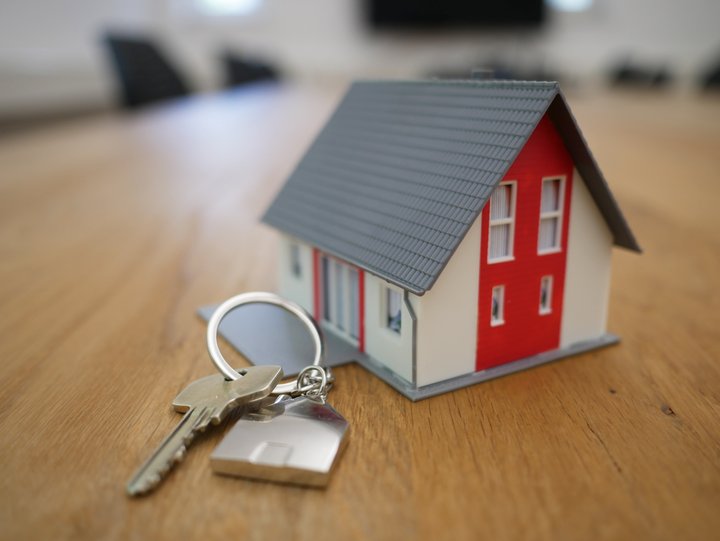 Humboldt County's housing market continues to be white hot six months after the Wall Street Journal and realtor.com ranked the Eureka-Arcata-Fortuna area at No. 13 on its inaugural list of emerging housing markets — that is, areas that are expected to see home prices rise and that offer "attractive lifestyle amenities." (Looking at you, natural beauty and clean air.)
In fact, the northern Humboldt housing market has moved up that list. Realtor.com, an online real estate listing agency, now has the Eureka-Arcata-Fortuna area third in its October 2021 "Hotness Rank," deeming it the hottest market in California and the only market in the western United States to crack the top 20.
The median listing price for homes in and around those three cities was a whopping $489,000 last month, according to the website.
Jill Hansen-Rice, president of the Humboldt Association of Realtors, says that even at these inflated prices, homes are selling quickly, often for well above the asking price. Asked if this fierce demand is being driven in part by people moving here from out of the area, Hansen-Rice responded, "Oh my gosh, yes."
High prices are good news for sellers, obviously, but Hansen-Rice said the current market conditions make her feel bad for folks trying to break into the home market.
"A lot of local people — or people who are younger who moved here — are absolutely priced out of the market," she said. "Those who are moving here can pay cash or a lot more than young people and first-time home buyers can."
Some prospective buyers she's been working with have been house-hunting for more than a year.
"They made the mistake of wanting [to save up] a bigger down payment," Hansen-Rice said. "Now they're realizing that was a big mistake." Homes they could have afforded a year ago are now well out of their range.
These folks recently offered $486,000 on a home listed at $449,000 — "just a subdivision house, not fancy-schmancy," Hansen-Rice said — and still didn't get it. "They've put in five offers and been outbid every time."
The bidding wars start immediately and tend to end quickly. The median length of time that houses stayed on the market last month was just 10 days, according to the Humboldt Association of Realtors.
A major reason for the local market's hotness is the limited inventory, Hansen-Rice explained. Relatively few new homes and subdivisions have been built in recent years for a variety of reasons, including geographical constraints, the "exorbitant" and volatile costs of construction and bureaucratic red tape. "The county does not make it user-friendly to build," Hansen-Rice said.
Below are some figures for last month provided by the Humboldt Association of Realtors: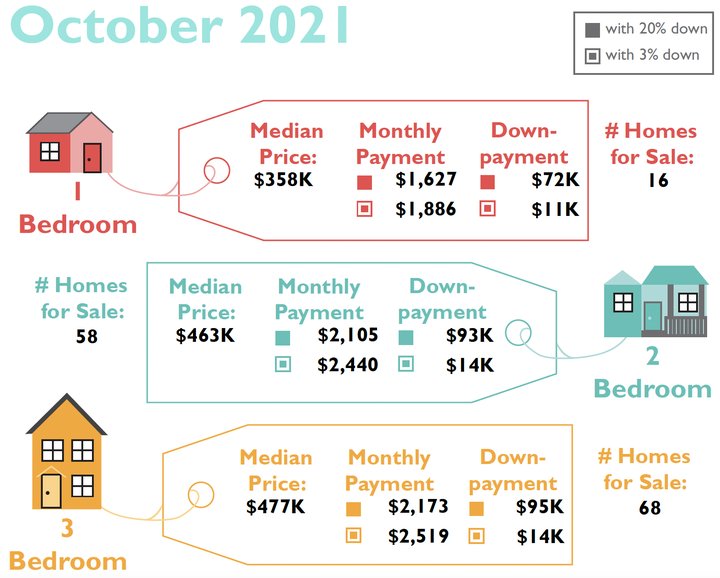 The region's home price inflation is likely bad news for renters and low-income households already struggling to pay the bills. A 2020 analysis from the California Housing Partnership found that 6,154 low-income renter households in Humboldt County did not have access to affordable housing. Meanwhile, more than 80 percent of extremely low-income households in the county were spending more than half of their income on housing costs compared to just 5 percent of moderate-income households.
Asked if she thinks the local housing market will crash back down to Earth anytime soon, Hansen-Rice said she's surprised it hasn't happened already.
"A year and a half, two years ago we had already reached the prices we had at the time of the [2008] crash," she said. And yet prices have just continued to rise since then.
She recently attended a California Association of Realtors state director's meeting in Anaheim, where economists said they expect the state's housing market to stay hot for the next two years — "and then we'll see what happens with the interest rates," Hansen-Rice said.
She's still advising people to buy if they expect to stay in the house for at least five years, but hold off if they expect to move.
With the remote-work revolution, the influx or new residents from urban areas and other changes ushered in during the COVID-19 pandemic, one thing has remained constant, she added:
"Humboldt County — this is a very desirable place for people to live."