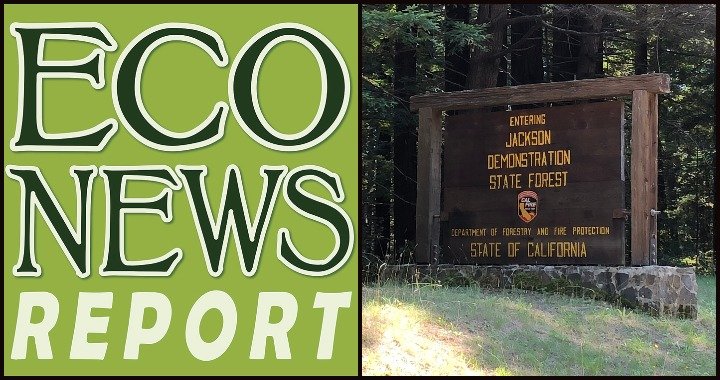 For the past six months, forest defenders have protested ongoing logging at the state-owned Jackson Demonstration State Forest. Their concern: logging the mature redwood forests is bad for climate, water and wildlife. In recent weeks, loggers have threatened physical violence against forest defenders in a manner reminiscent of some of the worst times of the Timber Wars.
On this week's show, "Alder," a forest defender at Jackson, and J.P. O'Brien, a climate scientist, share with Gang Green why they are concerned with ongoing logging operations and how the state of California is complacent in allowing threats of violence to occur.
AUDIO:
"The EcoNews Report," Oct. 23, 2021.
REQUIRED READING: