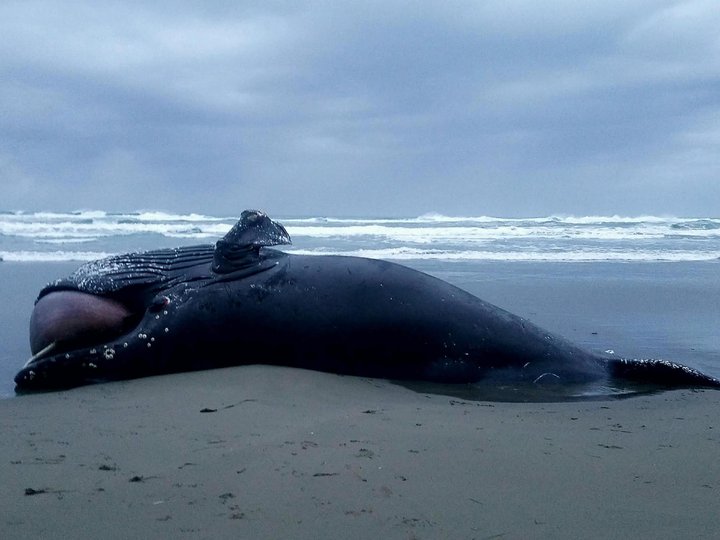 A deceased 28-foot-long sub-adult female humpback whale was discovered on a stretch of beach about a mile south of the Mad River Beach parking lot, according to a staff member with the Northcoast Marine Mammal Center.
We don't have a lot of details to share past that. The photo above was sent in by Lynda Stockton, an NMMC stranding coordinator, who also tells us that members of Humboldt State University's Marine Mammal Education and Research Program (MMERP) have made their way to the scene to take samples from the whale.
The Outpost has left a message for the MMERP crew inquiring about their findings and will update this post if we hear back anything noteworthy.