After bouncing around Humboldt County's education system for more than 20 years and working as superintendent of schools for the last four, Superintendent Chris Hartley is resigning.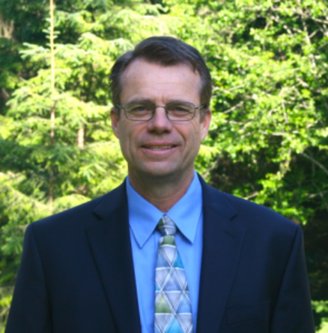 The Humboldt County Board of Education accepted Hartley's resignation during a special meeting on Oct. 5. His resignation is effective Nov. 2, 2021, more than a year before his term was to end in Jan. 2023.
"An opportunity emerged for me to support education of students in our state in a different capacity," Hartley wrote in his letter of resignation, dated Sept. 28.
He is leaving to accept a position with the California Collaborative for Education Excellence as a deputy executive director.
"[The] role will be focused on serving and supporting the implementation and development of the CA System of Support," Hartley said in an email to the Outpost.
"While I am excited for this new opportunity, it is with mixed feelings that I make this transition. It has been a tremendous experience serving as Humboldt County Superintendent of Schools," Hartley wrote in the letter. "I am grateful to all educators in our county who are resilient and willing to work tirelessly to insure the needs of our students are met with care, compassion, high expectation, and support. This has never been more apparent than during these unprecedentedly challenging times."
Working to meet the needs of Humboldt County's youth by working with the Humboldt County Office of Education team and partnering with school districts and public agencies has been the highlight of his time at HCOE, Hartley told the Outpost.
"The opportunity to work with folks who have a deep commitment to education, maintain an innovative approach, demonstrate care and a resilient spirit has been extremely rewarding."
Hartley has served as superintendent of schools since March 2017, when he was appointed by the Board of Education to complete Garry Eagles' term following the former superintendent's early retirement. In most California counties, the superintendent of schools is an elected position, and so less than a year after his appointment, Hartley ran unopposed and was elected to continue the position during the June 2018 statewide primary election.
Hartley taught in classrooms around Humboldt and elsewhere during his teaching career, and held several administrative positions within the Northern Humboldt Union High School District over the years. Hartley founded Six Rivers Charter High School in 2004, and, preceding his role as County Superintendent of Schools, served as superintendent of the Northern Humboldt Union High School district for four years.

Also during the Oct. 5 special board meeting, the Board of Education discussed the appointment process for the new superintendent of schools, and decided to open the application process on Oct. 6 and close it on Oct. 13.
A job listing seeking someone to fill the remainder of Hartley's term is posted on HCOE's website. If whoever is appointed wants to keep the position long-term, they will need to campaign to keep the seat in the June 2022 statewide primary election.
Last time around, ten people applied for the position, and the decision followed public interviews for two finalists, Hartley and Heidi Moore-Guynup, who today is superintendent of the McKinleyville Union School District.
"HCOE is an exceptional organization and has capacity to navigate this transition with excellence," Hartley wrote in the letter.

Hartley told the Outpost he hopes his successor will "have the same level of joy and appreciation for the partnerships and relationships I have been fortunate to experience while supporting our schools and districts in the critical work of educating our students."
DOCUMENT: