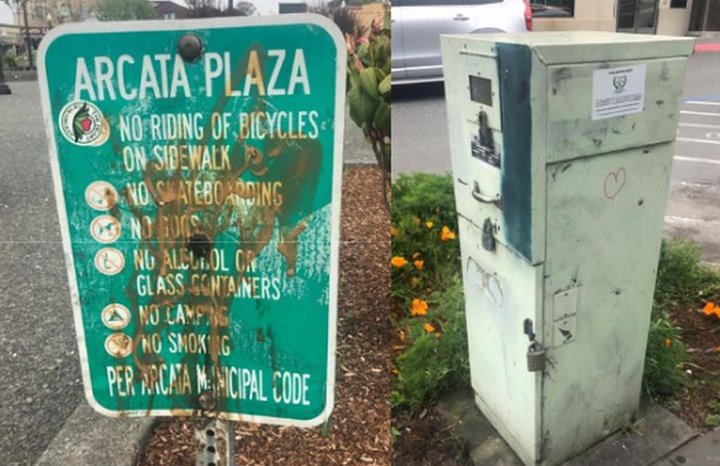 ###

Out of more than 4,000 residential properties in Arcata, city staff estimates that at least half are rentals and is concerned that some of those rentals are aging, deteriorating and possibly even illegal. That's why the City is looking to improve its protections for tenants' health and safety through the Residential Unit Inspection Program, which would require inspections of rental properties every three years. The council will consider adopting the program during tonight's meeting.

If passed by the council, the program would apply only to long-term rentals — meaning properties that are rented for more than 30 days —and would not include vacation rentals or or Airbnbs. Single rooms in owner-occupied residences, mobile home parks and properties less than five years old would also be exempt from the inspection requirements.

Owners of rentals that meet the criteria would need to register with the City (registration fees would vary based on the number of units) and choose to either have the City inspect their property every three years, or to apply for a self-certification program, which would allow the owner to hire their own inspector or inspect the property themselves. The owner would have to "certify under penalty of perjury that the conditions at the property achieve the minimum standards listed on the Self-Certification Program checklist," the city staff report states. In order to be eligible for self-certification, the property can't have had any building, housing sanitation code violations within the past three years. Owners would also need to pay an inspection fee of $70 per inspection, or $40 for self-inspection.

Not surprisingly, city staff anticipates that most owners will opt for the self-certification, which has caused some concerns for the council. During a meeting earlier this year, the council mostly supported the idea, especially since it could save the city a considerable amount of money on paying their own inspector. But some councilmembers were worried about how reliable the inspections would be.

"We have some really wonderful landlords in Arcata," Councilmember Emily Goldstein said during the March 17 meeting. "We also have some really terrible landlords in Arcata. Many don't even live here and aren't a part of our community." Goldstein added that she wanted "assurance that there is accountability for landlords who aren't taking this seriously and aren't providing safe and healthy places for people to live."

According to the staff report, the City would be authorized to periodically conduct inspections of all rental properties to ensure compliance. During the March meeting, City Manager Karen Diemer said that the city could also conduct inspections based on complaints and encouraged anyone who suspects a property of not being up to code should call the city.

If a property is found to have a code violation, the owner will have 30 days (possibly more, depending on the nature of the problem) to fix the issue. If a violation is hazardous for the tenants, owners are required to provide them with a hotel or motel until the issue is resolved.

###
In other business, the council will consider launching a pilot Community Ambassador Program and provide direction to staff on how they would like to see the program operate.

The idea of starting a community ambassador program has come up in several council meetings before as a way to promote safety in the community without the need for more police officers and has been suggested as a part of the city's police reform efforts. Several other cities, including San Francisco and Oakland, now have community ambassadors to serve as a helpful presence in their communities.

Community ambassador duties vary in different cities, but generally include things like engaging with the public and business owners, providing people access to services and assisting with minor maintenance issues, such as trash, graffiti and weed removal. Community ambassadors are also generally trained in de-escalation and can assist deterring criminal activity as well.

"The proposed program would partner with Arcata Main Street starting in the downtown and if successful could branch out to other districts such as Valley West, the Creamery, Northtown and the Marsh District," the staff report states.
###

The Arcata City Council meets tonight, Wednesday, Sep.15, at 6 p.m. You can view the full agenda and directions on how to participate here.