PREVIOUSLY:

###
Remember Samoa Beach Academy, the career and technical education charter high school some local folks dreamt up and pitched to the Northern Humboldt Union High School District last school year? Well, despite getting a thumbs-down from NoHum's staff the first time around (which led the charter to withdraw its proposal before the school board could vote on whether to approve it), SBA is still quite determined to open up shop. Its leaders resubmitted a second charter petition in June, and NoHum's school board voted whether to approve it at their regular meeting held via Zoom this week.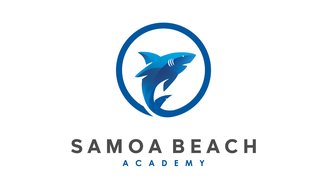 They denied it. That wasn't a huge surprise, though, because NoHum staff recommended disapproval on this second proposal, as well as the first. Getting a green light from the school board that presides over the district that a proposed school falls within is the first avenue for opening a charter. But it's not the only avenue. SBA can seek a charter from the Humboldt County Office of Education.
Preceding the vote, an hour of back-and-forth between SBA leaders and NoHum administrators and staff was respectful but somewhat charged. Legal counsel of both parties chimed in. Public comment on the item had some intensity too. It was dominated by supporters of the charter and included an outburst from Dan Johnson, whose company, Danco, has backed Samoa Beach Academy from the beginning. SBA planned to rent property from Danco.
Samoa Beach Academy would be a CTE-focued charter high school offering three pathways in the trades: building and construction, health science and medical technology, and business and finance. The idea is to provide a local education that would produce workforce-ready high school graduates, which, the proposal argues, would hugely benefit students and the community.
To legally deny a charter proposal in California, its district must produce written factual findings describing why the proposal doesn't meet certain requirements.
NoHum's first report, researched and written by district staff, recommended denial based on three main concerns: that the charter presented an "unsound" educational program, that the petitioners were "demonstrably unlikely to successfully implement the program," and that the charter would undermine existing superior CTE programs offered at other local schools.
SBA's second proposal is very similar to its first. A few differences are a decrease in total eventual enrollment from 400 students to 300, a change in opening date from fall 2021 to fall 2023, and a removal of advanced placement courses from their catalog. They outlined why their CTE offerings would not duplicate existing local CTE options, and amended their budget a bit.
In their analysis of the second proposal, NoHum dropped their third concern, but held on to the other two. Their biggest issues are with whether the school will successfully recruit teachers, plans for special education students and budget in general.
In terms of the CTE curriculum, NoHum staff fears the charter would fail to attract qualified teachers — because SBA's compensation package is not competitive, they say — and would therefore end up relying on inferior online curriculum.
"With respect to the health science and medical technology pathway, there's a long history of classes being discontinued or not offered at all due to low interest from students and to the inability to hire and retain properly credentialed teachers. And that's not just a McKinleyville-and-Arcata-High-couldn't-figure-it-out thing. This is from talking to colleagues across the county," NoHum Superintendent Roger Macdonald said at the board meeting.
"A CTE teacher must have three years of industry experience, meaning that most healthcare professionals will take a significant pay cut to be a CTE teacher."
NoHum staff also anticipates that Samoa Beach Academy would fail to adequately serve its population of students with disabilities. Among other things, SBA underestimates how many students with disabilities would enroll — despite SBA's note that their program "may attract a disproportionate number of students with disabilities" — and underbudgets for those students, NoHum's report states.
NoHum's concerns with SBA's budget are extensive. The district notes that the charter would need to hit its goal enrollment of 300 students by the 2027-2028 school year to generate the budget it has proposed, which NoHum staff seriously doubts is possible based on how other local charter schools have fared in their early years.
SBA doesn't plan to offer transportation, and NoHum worries about how that will impact average daily attendance and, consequently, revenue. SBA also doesn't account for a food service worker in its budget, or an adequate number of special education teachers and paraprofessionals, NoHum's report found.
At the board meeting, after getting more into the nitty gritty of fiscal concerns, NoHum's Director of Fiscal Services Cindy Vickers concluded that the budget is "unsustainable."
SBA members were prepared with responses to the concerns outlined in NoHum's report. "We have spoken to many instructors interested in teaching in our school, and we will vigorously recruit credential teachers to fill our teaching staff," said David Lonn, who formerly worked as an administrator at NoHum.
"Although we are very confident in our budget and our commitment to students with disabilities, if these are areas that continue to be a concern, we would welcome a collaboration with NoHum, that could be outlined in an MOU."
SBA's legal counsel, Janelle Ruley of Young, Minney & Corr LLP — a firm that represents more than half of California's charter schools, Ruley said — explained California law surrounding charter schools to the board. "We do not believe that the district staff has met [the] legal threshold to deny," Ruley said. "The findings are speculative in nature, they're not factual and they mischaracterize, in a lot of cases, the plain language of the charter petition."
SBA member Troy Nicolini, of National Weather Service Eureka, underscored that the community wants a CTE high school.
"I can tell you with great certainty that this community strongly supports what the Samoa Beach Academy is proposing," Nicolini said. "I would suggest voting to deny our petition is really voting against what your community wants."
Most community members who appeared to comment on the item were in support of the school. Several of them were tradespeople — often with Danco — and some were parents hoping to send their own kids to Samoa Beach Academy.
"I think that catering to kids do something that they can make a career out of right out of high school is super essential, and it shouldn't be overlooked," said one parent. "I appreciate all the objections and hurdles that are put forward, but I don't think there's anything that's not overcome-able."
Dan Johnson, who formerly served on NoHum's school board, thanked the board for "taking it seriously and looking at the petition," but then said he was disgusted that it seemed as though a decision had already been made prior to the meeting. Johnson also seemed offended by the prediction that the Samoa Beach Academy program would attract a higher-than-average number of students with disabilities (even though SBA's leaders themselves made that prediction).
"This is for the damn kids! Who cares if we went out of business if the school opened up and it broke? Then you could run around and say 'Great, we were right!' Who cares? It's for the damn kids," Johnson said. "I'm sorry, that's all I got to say, move this thing on, because I'm telling you, we are not going away."
Throughout the meeting, NoHum administrators and board members expressed appreciation and support for the trades.
"Regardless of what happens today, I think there's nobody in this room that doesn't support the concept of a career technical education for our students," said Board President Theresa Grosjean.
"All the things that people are saying about the value of trades — I'm there," said Macdonald. "I am 100 percent there, but that's not what this conversation is about. This conversation is about the efficacy of the school itself."
The board unanimously voted to deny the charter petition without debate.
That doesn't necessarily mean that SBA is surely a no-go, though. In an email to the Outpost, SBA lead petitioner Catherine Scott confirmed that the SBA team plans to take their petition to the Humboldt County Office of Education. If successful, the school would be charted under HCOE rather than NoHum.
We will see.