Today's McKinney Fire update.
###
Two additional bodies were located in the McKinney Fire zone today, raising the fire's death toll to four.

The state's largest active wildfire, burning west of the Highway-96, I-5 interchange in central Siskiyou County, also claimed the lives of two unidentified people found inside a burned-out car over the weekend.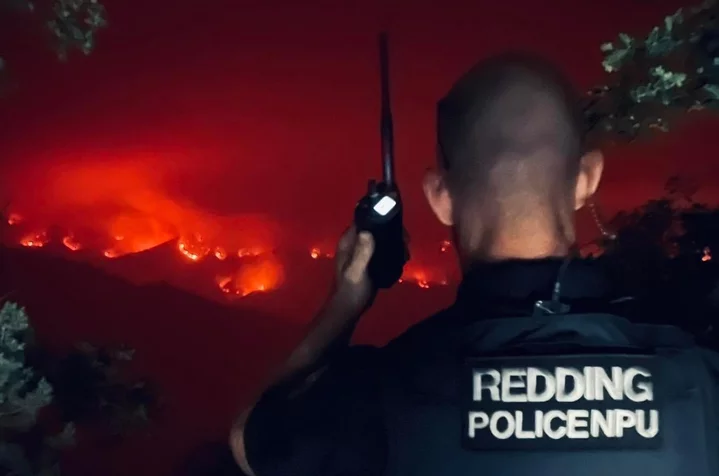 "Search teams located two additional deceased individuals in the McKinneyFire perimeter," the Siskiyou County Sheriff's Office stated today. "Both individuals were located at separate residences along State Route 96. There will be no additional information pending positive identification and notifications to next-of-kin."
As of this morning, the fire is reported to be 56,165 acres in size and 0 percent contained. Despite today's tragic news, firefighters say they were able to make progress on the blaze yesterday with the help of lower temperatures, higher humidity levels and some rain.
Fire Integrated Real-time Intelligence System flight video of the McKinneyFire.
"In the absence of the explosive fire behavior observed previously, firefighters were able to take a more direct posture and engage directly on the McKinney, China 2, and Alex Fires," the McKinney Fire's incident management team stated.
The adjacent China 2 Fire, Alex Fire and surrounding lightning fires have officially been named the Yeti Complex, which is 2,430 acres in size and also 0 percent contained.
The McKinney Fire incident management team, made up of Calfire's Siskiyou Unit and Klamath National Forest firefighters, reports that 1,363 firefighters are actively assigned to the McKinney Fire. Approximately 450 firefighters are assigned to the Yeti Complex.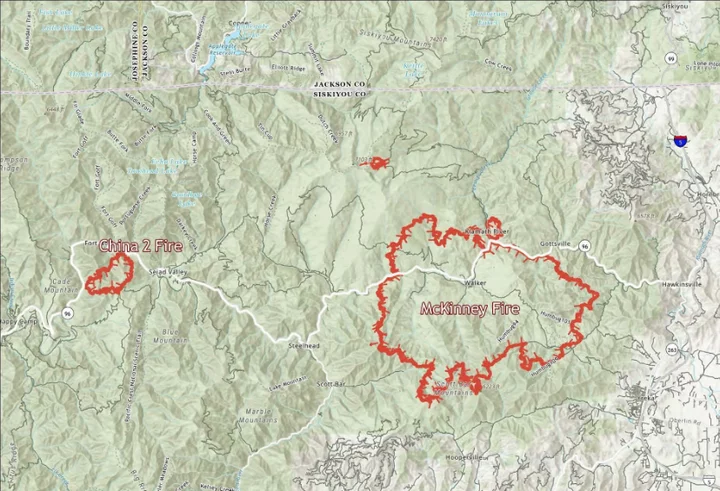 Numerous evacuation orders and warnings remain in effect today. The latest evacuation information can be found on the Siskiyou County Sheriff's Office and Siskiyou County Office of Emergency Services Facebook pages. A map of the evacuated zones is viewable on the website Zonehaven. A shelter for evacuees is set up at the Weed Community Center at 161 E. Lincoln Ave. in Weed.
Highway 96 remains closed between Scott River Road and Highway 263.