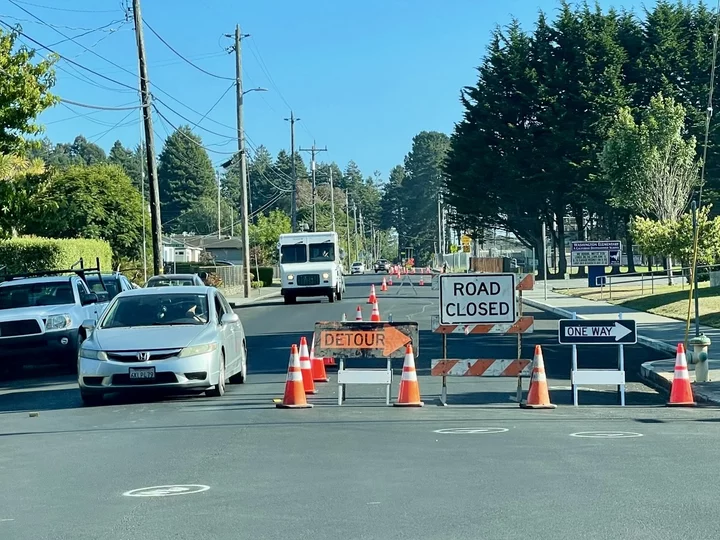 ###
Some residents of Eureka and Cutten have been flummoxed this week to find a pair of two-way thoroughfares reduced to one-way traffic, with cones and detour signs blocking half the lanes.
From August 1 through August 8, the City of Eureka is conducting a "couplet demonstration" on W and Dolbeer streets. The two-lane roads run parallel to each other, one block apart, with traffic rolling past Sequoia Park, the zoo and Washington Elementary School on its way to and from Cutten.
For the duration of this week, however, W Street has been reduced to one lane, heading southbound, while Dolbeer is limited to a one lane, heading northbound. Hemlock Street, which forms the bottom of the horseshoe connecting the two, has also been cut down to one lane, with vehicles going west-to-east.
The temporary new orientation works like this: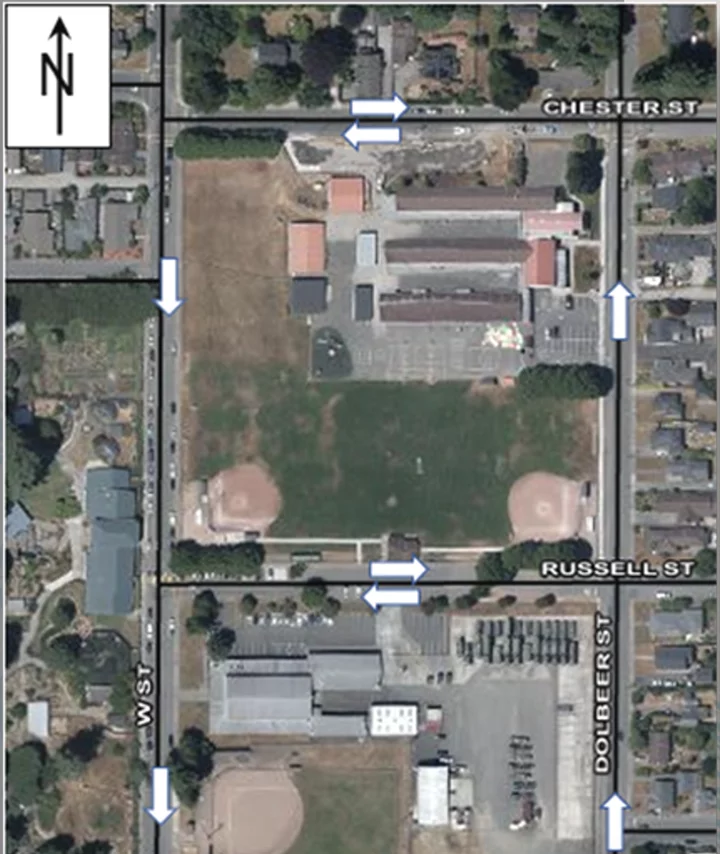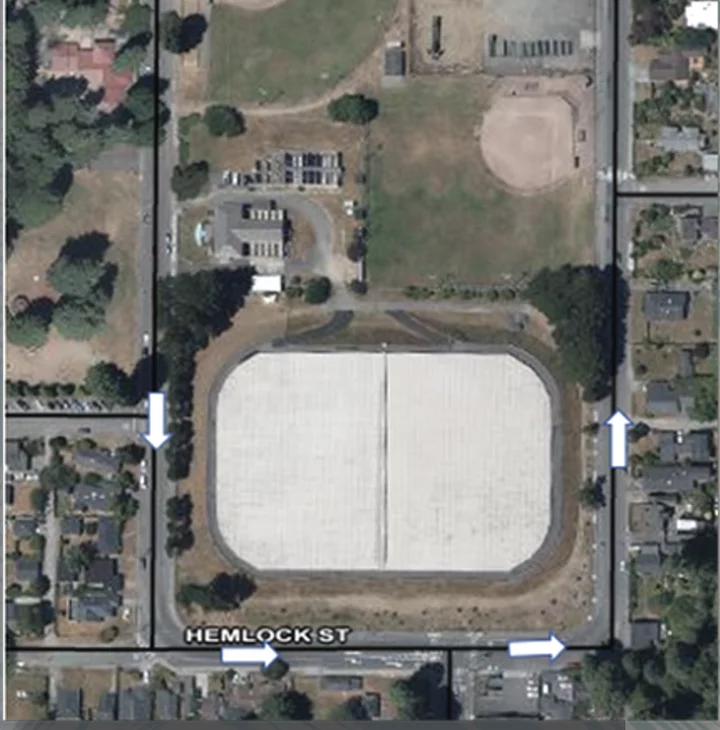 Why do this, you ask? Well, according to the City of Eureka's August newsletter, this configuration would allow for installation of bicycle facilities that wouldn't fit in the current layout. Staff also notes that one-way streets tend to have lower collision rates and allow for easier pedestrian crossings.
Here's a cross-section showing what how the proposed layout would work, with W and Dolbeer converted to include one lane for cars, plus a dedicated bike lane, with parking available on either side of the streets:

Not everyone is thrilled by this proposition. One Outpost reader, who asked to remain anonymous, pointed out that this configuration could increase congestion on nearby cross streets, such as Chester, which runs past Washington Elementary. Locals use these back roads to avoid heavy traffic on Harris, our reader points out, and the one-way traffic would reduce route options, funneling traffic to just a few cross streets.
Plus, school is out for summer, so current traffic levels aren't necessarily representative of the norm.
Another area resident took his objections to a nearby chain-link fence: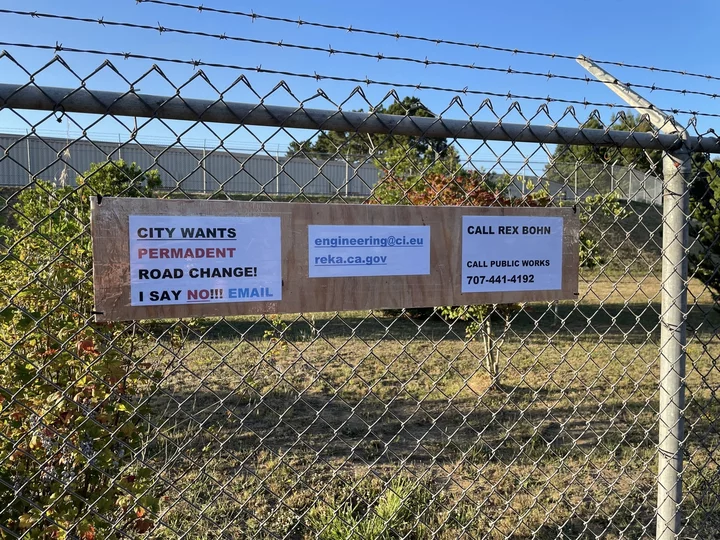 The City of Eureka acknowledges, in its latest newsletter, that the one-way configuration could very well increase travel time and traffic congestion. Is it worth it for increased bike and pedestrian safety?
Staff is looking for feedback. Area residents are invited to fill out a short survey, which you can access here, and to email engineering@ci.eureka.ca.gov if you have further comments or questions. Maybe don't call Humboldt County Supervisor Rex Bohn, as the sign above suggests. This isn't in the county's jurisdiction.