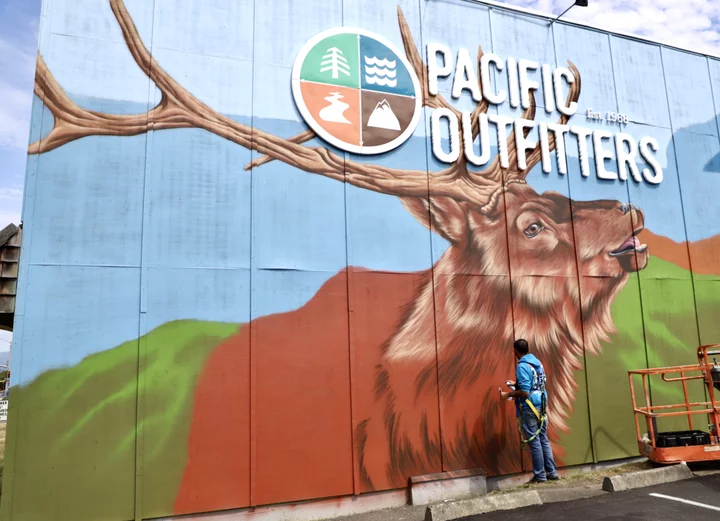 As you may have noticed if you've driven through downtown or along the waterfront this week, we are well into the 2022 edition of the Eureka Street Art Festival. The Outpost has plans for more comprehensive coverage later this week, but event organizer Jenna Catsos reached out to us with a time-sensitive request.
If you've followed the festival through the years you may have picked up on the trend that artists who work with aerosol paint tend to finish their pieces well-ahead of the rest of the pack. Such is the case again this year. Rochester, New York-based artist Justin Suarez has already put the finishing touches on the forest critters that now adorn the 101-facing wall of Pacific Outfitters and he's looking for another wall to beautify.
"He'd love to paint an owl," Catsos told us via email.
Do you have an owl-less wall you'd like remedied? Justin is your man, Humboldt! Reach out to Catsos here to maybe get that ball rolling.