Convicted murderer Demetrius Coleman and his girlfriend Alma Ahumada-Mendoza were sentenced today for defrauding the state of thousands of dollars in unemployment insurance while Coleman was sitting in jail.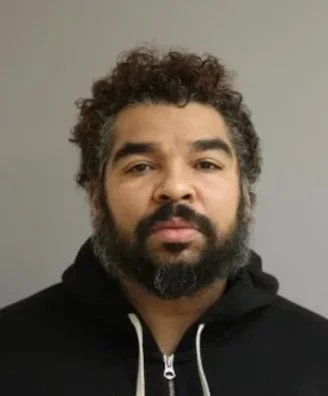 This morning Judge Kaleb Cockrum sentenced Coleman to three years in state prison, with the term running concurrently with his sentence of life without the possibility of parole. Ahumada-Mendoza was placed on six months of informal probation and may be required to repay the stolen money.
The couple admitted receiving $31,800 in unemployment benefits as Coleman was behind bars awaiting trial for the August 2019 drive-by shooting of Johnny Mack Renfro. Renfro, 26, died in the driveway of a Rio Dell residence.
Deputy District Attorney Carolyn Schaffer said outside court this morning that the couple "filled out a fraudulent application" for unemployment insurance.
Coleman was sentenced last month for the murder but has not yet been transported to state prison. Ahumada-Mendoza is out of custody.
Attorney Joe Judge represents Ahumada-Mendoza, with attorney Zack Curtis representing Coleman.
The restitution hearing is scheduled for Aug. 30.
PREVIOUSLY:
###
Also in Cockrum's courtroom this morning, attorneys confirmed they are ready to start trial on Sept. 5 in the case of murder and torture suspect Daniella Patricia Moore.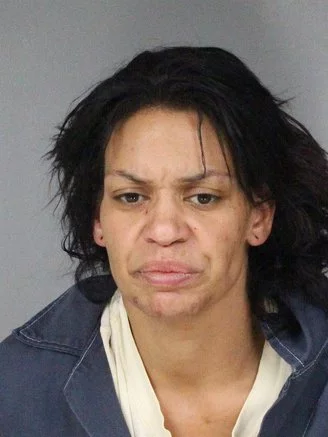 Both Deputy District Attorney Stacey Eads and Public Defender Luke Brownfield, standing in today for Deputy Public Defender Casey Russo, told the judge they are prepared for trial to begin as scheduled.
The trial is expected to last several weeks, with the jury first deciding on guilt. If Moore is convicted, jurors must then decide whether she was legally insane when 19-year-old Hannah Hayhurst was killed in July 2019.
Moore was arrested for the alleged torture and murder when her infant twins were just four months old. No connection between Moore and Hayhurst was revealed during Moore's preliminary hearing. Hayhurst was allegedly tortured and killed with a pair of scissors, and it appeared some of her organs had been yanked out of her body.
PREVIOUSLY: