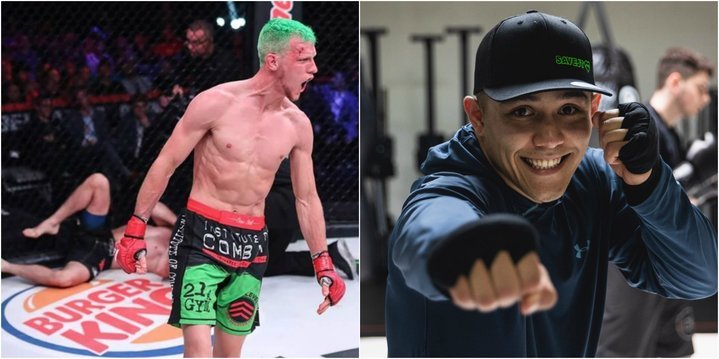 Arcata's Cass Bell and Eureka's Tyson Miller have signed on to fight in separate preliminary bouts at Bellator 277 in April.

This event be the MMA duo's first return to a spectator-filled arena since COVID-19 shut down much of the sporting world in 2020.
"I am super excited to be fighting again," Bell told the Outpost. "Finally the fight will be in front of a crowd, which I love."
The undefeated Miller (2-0) will face off against an also undefeated Shane Keefe (2-0) of Los Gatos, Calif.
The more battle-tested Bell, meanwhile, will look to rebound from two consecutive losses after starting his pro career with an impressive 5-0 run.
Bell is set to fight kickboxer Gaston Bolanos (5-3) of Dublin, Calif. In his last bout against Jornel Lugo at Bellator 256 in April 2021, Bell was stunned by several powerful leg kicks. This time, Bell said he plans to be more prepared.
"He is a kicking machine," Bell said. "We've had everyone [at our gym] throwing kicks at me all day, everyday."

Bell, a bantamweight, and Bolanos, a featherweight, have agreed to meet in the middle and fight at a weight of 140 pounds.
As usual, Bell has taken to social media to recruit as many Humboldt locals as he can to attend his upcoming match.
"Being able to see the sea of green of all my family and friends helps me keep fighting," he said. "Especially when I hear my daughter and son yell: 'Keep going, you're not tired.'"
Bellator 277 is scheduled for April 15. The preliminary fights will begin at 4 p.m. and will be available on YouTube and PlutoTV.