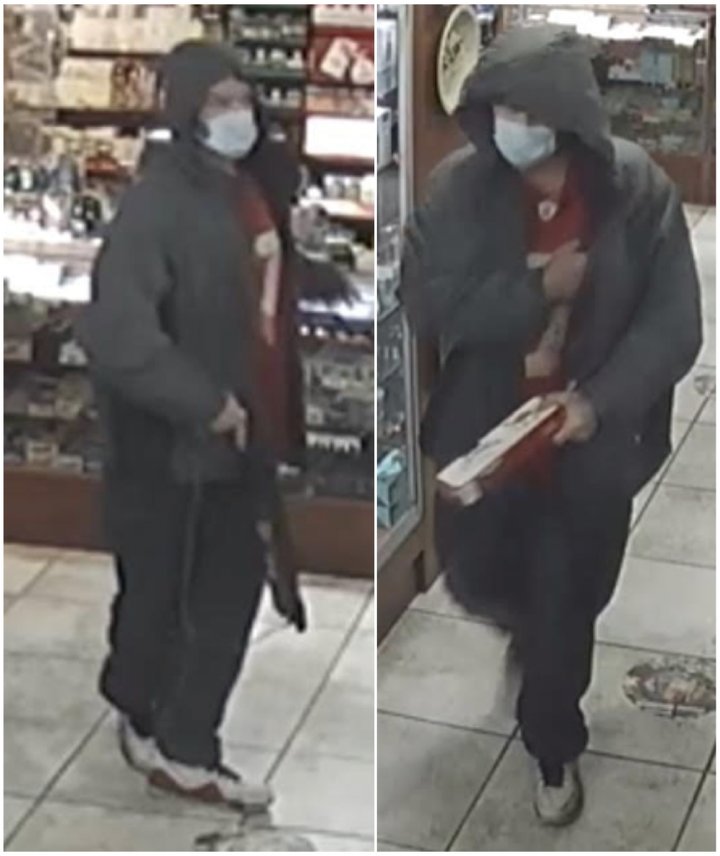 Eureka Police Department press release:

On January 11, 2022, at about 6:45 p.m., officers with the Eureka Police Department (EPD) responded to a cigarette store on the 2700 block of Broadway for the report of an armed robbery that had just occurred.

Based on the investigation, it was determined that a male suspect entered the business, removed a shotgun from under his jacket and kept it in a low ready position while making demands of the employee. The suspect demanded cash, cigarettes, and the clerk's wallet. The suspect then fled on foot with an undisclosed amount of cash and cigarettes.

The male suspect was described as a white male in his 30's with a medium to heavy build. The suspect was wearing a thick black hooded jacket, red jersey, black pants, white shoes, and a white face covering. The Eureka Police Department is working to obtain quality surveillance for public release.

Officers checked the area extensively but were unable to locate the suspect. Anyone with information is asked to contact the Eureka Police Department at (707) 441-4044.