The Hunga Tonga-Hunga Ha'apai volcano eruption
UPDATE, 10:10 a.m.,:
The Humboldt County Sheriff's Office of Emergency Services (OES) reports that the tsunami advisory is still in effect and asks that residents continue to stay away from beaches and low-lying coastal areas.
Humboldt Alert sent out the following creepy sounding voicemail at about 10 a.m.:
Humboldt Alert Tsunami Advisory

###

UPDATE, 8 a.m.:
Eureka's National weather service reports that a tsunami surge is actively occurring along the coast of northern California, and will continue through this afternoon.
Strong currents are expected to affect harbors and bays. The NWS is advising people to stay off docks, boats, and the shore.
Coastal flooding will be also possible at high tide between 9 and 9:30 a.m.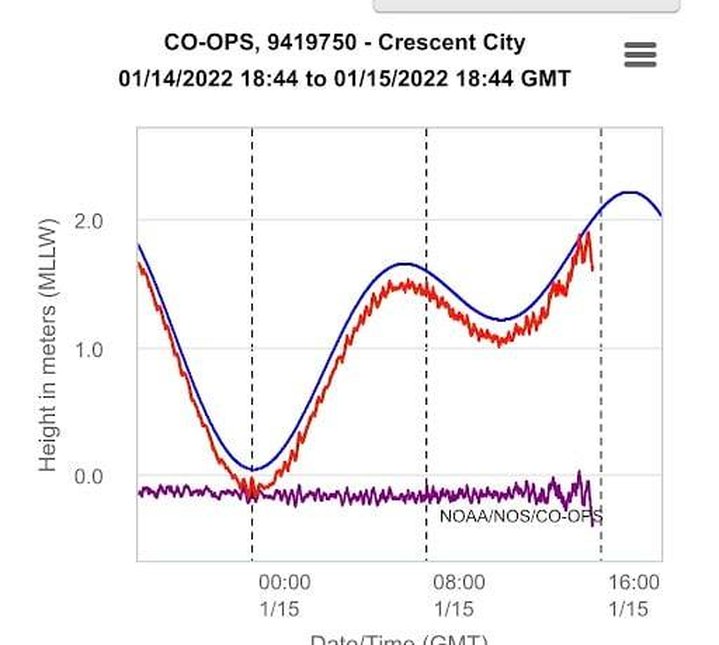 "Tsunami advisories mean that a tsunami capable of producing strong currents or waves dangerous to persons in or very near the water is expected or is already occurring," the NWS stated. "Areas in the advisory should not expect widespread inundation. Tsunamis are a series of waves dangerous many hours after initial arrival time. The first wave may not be the largest.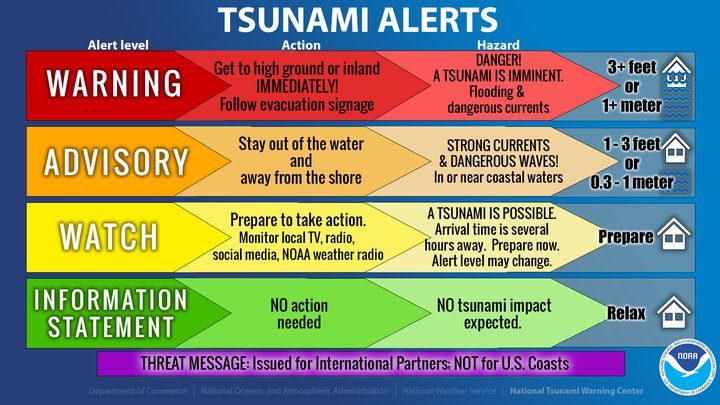 ###
A tsunami advisory has been issued for parts of the U.S. and Canadian Pacific coasts, including Humboldt, after an undersea volcano erupted near the island nation of Tonga on Saturday.
This is the moment a giant underwater volcano erupted causing a tsunami to hit the South Pacific country of Tongahttps://t.co/HtNhwqYQlX pic.twitter.com/2s6Zvqda8E

— BBC News (World) (@BBCWorld) January 15, 2022
The tsunami generated by the eruption is likely to be minor — probably no more than a couple feet in size. Still, it's probably a good idea to stay off the beach and out of boats. The waves are expected to arrive around 7:30 a.m. and could last for hours.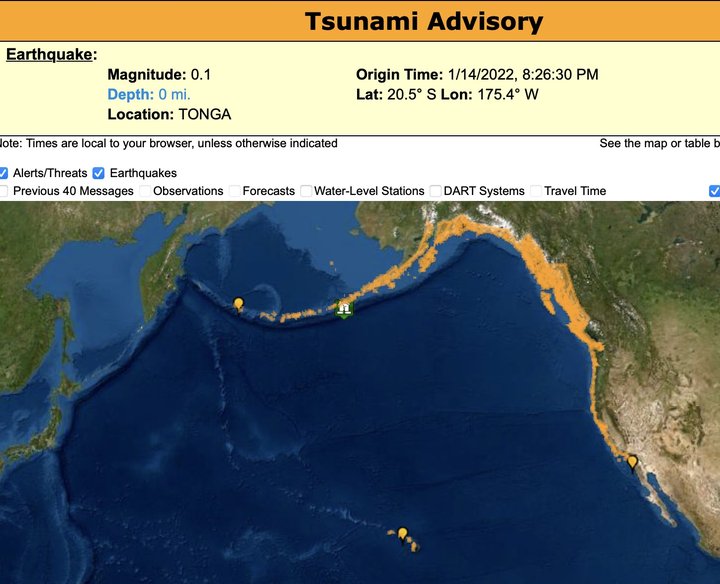 The Redwood Coast Tsunami Work Group posted the following:

TSUNAMI ADVISORY IN PLACE FOR ALL AREAS OF THE PACIFIC

A tsunami advisory is in place for Hawaii and the West Coast of the Pacific following an explosive eruption of Hunga Tonga volcano in the Tonga Islands area of the Pacific. A tsunami advisory means the likely peak water heights will be less than two feet and is very unlikely to cause inundation. It is a good idea to AVOID BEACH AREAS AND PUT FISHING TRIPS ON HOLD. At this time there is no need for evacuation of areas above high tide levels.

Tsunami flooding has been observed in the Tonga Islands and a modest tsunami observed on Wake Island and in Hawaii.

At this point a modest tsunami is expected to begin arriving along the US West Coast this morning. The National Tsunami Warning Center forecasts the following arrival times for the first tsunami surges on California coasts:

* California

Fort Bragg 0735 PST Jan 15
Monterey 0735 PST Jan 15
Port San Luis 0740 PST Jan 15
Santa Barbara 0745 PST Jan 15
La Jolla 0750 PST Jan 15
Los Angeles Harb 0750 PST Jan 15
Newport Beach 0755 PST Jan 15
Oceanside 0755 PST Jan 15
Crescent City 0800 PST Jan 15
San Francisco 0810 PST Jan 15

Note these are only the initial times - a tsunami is likely to continue arriving for many hours.

The eruption produced a massive ash cloud 12 miles into the sky and triggered an ash warning to airlines.

We will update as more information becomes available.
Because we know some of you are going to go seeking a show anyway, we will just say stay safe, ocean watchers.