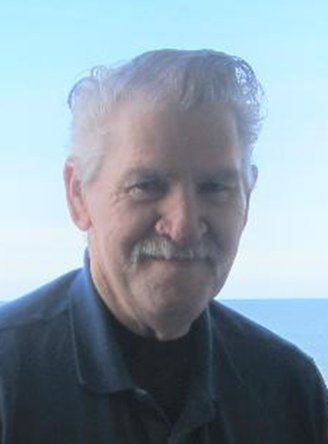 Burl J. Bradbury, 84, passed away from heart failure on November 30, 2021, at Mad River Hospital. He was born April 26, 1937 in Tulare, the son of Arthur and Viola (Bentley) Bradbury.

Burl attended grades 1-8 at Surprise Elementary School in Tulare. He attended several East SF Bay Area High Schools until he joined the U.S. National Guard, where he served for three years. He married his first true love, Marlene Rodrigues, in 1958. They settled in Humboldt County in 1960. He and his wife raised 3 children, and remained married for 51 years.
Burl was widowed in early 2009, and ended up in the hospital soon after. He was visited by a longtime friend of 40 years, Inez Orlandi, also a recent widow. Their rekindled friendship soon turned to love. The two became "Pension Partners," living together on Essex Lane near Blue Lake until his passing.
Burl worked with his dad and brothers in construction operating heavy equipment. The last 27 years of his career he worked for City of Arcata Maintenance. He was a loyal member of Operating Engineers #3 for over 50 years. He was a volunteer in the Arcata Fire Department for 17 years, and a member of the Moose Lodge in McKinleyville from 1999 until his death.
Throughout his life, Burl enjoyed Nascar, hunting, football and family gatherings (reunions). He was involved with the Redwood Acres Raceway, helping his brother Jerry keep the cars running while his brother Dan and nephew Mike terrorized the track. He coached youth football for the Bobcats while his son Kenny was a team member.
Burl enjoyed traveling. He fondly remembered a trip to England, and a trip up the Mississippi in a paddle boat.
In addition to his parents, he was predeceased by his wife Marlene Rodrigues Bradbury, daughter Patricia (Patti) Sullivan, brother John T (Jerry) Bradbury, twin sisters Janice Bradbury and Annice (Annie) Williamson, cousin Boyce Dykes, nephews Michael Bradbury and Michael Ketchum, great grandson Michael Monteil, as well as numerous aunts, uncles and cousins.
In addition to his second love, Inez Felt Orlandi, Burl is survived by daughter Robin Bradbury (Pat) of Medford; son Kenny Bradbury (Kim) of Couer D'Alene; brother Dan Bradbury (Maureen) of McKinleyville. He had numerous nieces & nephews who loved him very much — Linda Bradbury (Claude), Jim Bradbury (Shonnie), Darin Bradbury (Marcy), Michelle Ketchum, Jessica Maciel (Jordan), Dalton Bradbury, Miranda Russell, Ronnie Bradbury (Sydney), Sarah Bradbury, Jamie Knight, and Ryan Knight (Amber), Laura Dykes, Russell Dykes and Stephanie Peterson (Shane); grandchildren Tami DeMille Campos (Ritchie), Leanna Cari (Randy), Katie Leighton (Angelo), and Crystal Monteil; great-grandchildren Adrain Campos, Cristian Campos, Michelle Cari, Rose Cari, Sage Dalka, Andrea Leighton, Craig Leighton, Daniel Leighton, Alerick Tate, Garin Aberle; great-great-grandson Coen Leighton, as well as many extended family members.
A celebration of Burl's Life will be held on Saturday, April 23, 2022 from 1-4 p.m. at Azalea Hall in McKinleyville.
Those who wish to remember Burl in a special way may make gifts in his memory to the Arcata Volunteer Firefighters' Association, 631 9th St., Arcata, CA 95521.
###
The obituary above was submitted on behalf of Burl Bradbury's loved ones. The Lost Coast Outpost runs obituaries of Humboldt County residents at no charge. See guidelines here.