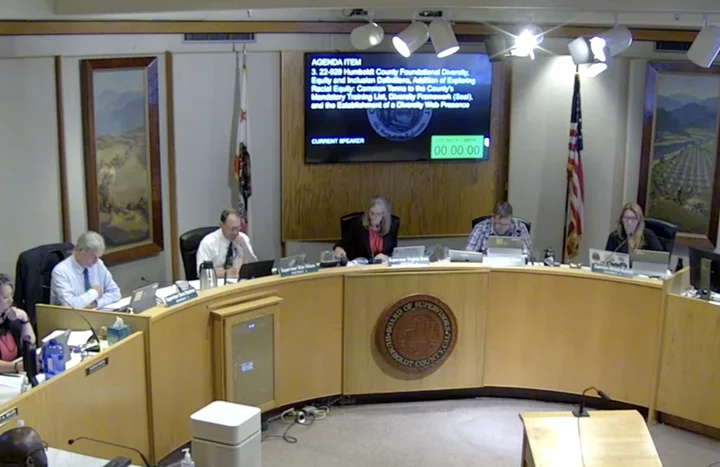 ###
Tuesday's Board of Supervisors meeting was another seven-hour doozy, with much of it spent in closed session, where the board discussed various lawsuits and employee appointments. But the open session covered a broad range of issues, from noisy motorcycle races to micro-aggressions, road maintenance funding, cannabis permitting and more.
Let's get to it.
Planning consultants > staff?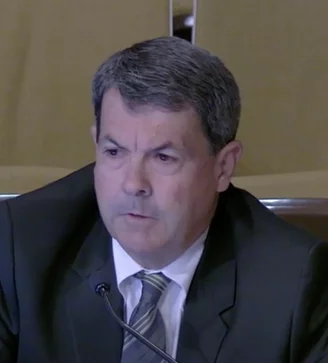 In the morning session, recently not-departed Planning and Building Director John Ford asked the board to renew professional service agreements with three outside consulting firms. Employees from these firms "are completing about 35 percent of the projects moving through the system to approval," Ford said, "and so they are a very vital part of our overall processing."
With two senior planners retiring this year, Ford said his department is hoping to use consultants to complete some of the more complicated planning work. At this point, the consultants have more experience and expertise than most county planners.
Second District Supervisor Michelle Bushnell asked why the department is leaning so heavily on outside consultants. Ford said the county doesn't pay well enough to retain qualified planners on staff.
"We are able to recruit very good young staff and they get trained, and unfortunately … they get to a point of competence and they, frankly, get recruited or hired to go to other places for higher-paying jobs. And so we keep people about 18 months."

Some have left for jobs with Caltrans; some took gigs with the California Department of Fish and Wildlife; others found positions in SoCal. The cost of living here in Humboldt County has been a major factor, according to Ford.
"I haven't verified this recently, but not long ago we had for Planner Ones [entry-level planners] who were working second jobs and living with other people because they they can't afford to live here on what we pay them," he said.
According to the county's current compensation schedule, entry-level planners make between $22.74 and $29.19 per hour, plus benefits.
First District Supervisor Rex Bohn said using consultants has its advantages, "because they don't call in sick from COVID, there's no state comp [insurance compensation], there's no retirement."
Ford agreed. "One of the advantages with a consultant is that they only get paid for the work that they do," he said. "So when we start getting to a point where the workload decreases, we can terminate the contract or stop giving them work."
The board unanimously approved the item, allowing Ford to amend the agreements, thereby increasing the maximum payable amounts of the contracts from $1.8 million to $2.6 million through the end of 2023.
Responses to Grand Jury report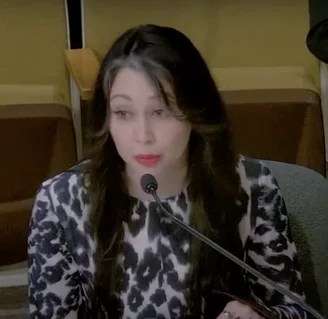 Cati Gallardo, the public information specialist in the County Administrative Office, presented recommended responses to a recent Civil Grand Jury report on the county's cannabis permitting process, called "Permitted Eventually."
The report recommended a number of improvements to the county's weed permitting processes, including software upgrades, better communication with applicants and more accountability in verifying roadway conditions. It requested responses from the Public Works Department, the Planning and Building Department and the board.
Gallardo said staff was recommending that some but not all of the Grand Jury's recommendations be implemented. The county will upgrade its systems to allow for online payments, as suggested, but a recommendation to create a new public-facing portal to the county's planning software, Accela, will not be implemented, she said, because such a portal already exists.
Nor will the county acquiesce to a recommendation that staff act on all interim permits as soon as they get notice of approval or denial from the state. That's because local permitting happens before state licensure, Gallardo explained.
The county also won't act on the recommendation to have Public Works employees personally verify county road conditions, rather than allowing self-certification from applicants, because the department "has limited staff and does not have capacity to verify all roads," Gallardo said. "In addition, if issues arise there, [the public] may come before the Planning Commission to address them."
Gallardo said the board could choose to change any of those recommended responses, if they desired. Bohn said some of the issues people have had with the Accela software come down to user error from county staff.
"You can upgrade it all you want, but if they don't use it right it doesn't matter," he said.
Third District Supervisor Mike Wilson thanked the Civil Grand Jury for its work and said he approves of the draft responses from Public Works and Planning and Building.
"[T]he discussion that they put forth and explanations and proposals for action seem reasonable and cogent, and I just appreciate you guys doing doing the work," Wilson said.
Diversity, Equity and Inclusion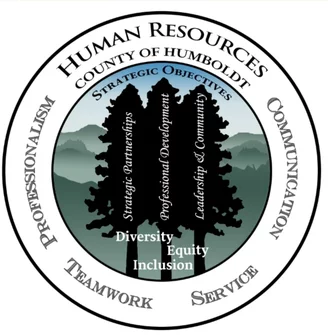 An extended closed-session hearing occupied the remainder of the morning session, and when the board returned after lunch they launched into a discussion about matters of diversity, equity and inclusion.

Two years ago the board asked staff in the Human Resources Department to develop a "diversity roadmap" as a means of "harness[ing] the benefits of diversity and inclusion to achieve organizational excellence."
Interim HR Director Zachery O'Hanen said that Tuesday's presentation, which followed a lengthy internal evaluation, represents "a really, really good first step" towards taking action.
Dr. Jeremy Clark, a project manager in the Human Resources Department, and Neftali Miller-Rubio, the racial equity manager for the Department of Health and Human Services (DHHS), presented some highlights from their analysis of a staff survey on matters of diversity, equity and inclusion (abbreviated as "DEI"). They recommended some "foundational actions" for the board's consideration.
Women and BIPOC (Black, Indigenous and people of color) employees reported "disparate" experiences working for the county, and staff members don't necessarily trust senior leadership, Clark said. In the staff survey, about 38 percent responded positively to the question of whether senior leadership encourages diversity.
"That's not a bad number," Clark said, "but ideally we would like that number to be in the seventies or eighties." The neutral responses — those who said they neither agreed nor disagreed with the statement that senior leadership encourages diversity — were "quite high" at 41 percent, "so we've got some work to do in this area," Clark said.
He also highlighted "a really bright spot" from the survey: Asked whether their immediate supervisor supports diversity, equity and inclusion, roughly 76 percent of survey respondents said they agree or strongly agree, with only about five percent disagreeing.
"So that immediate supervisor will definitely be a resource we'll want to leverage as we move forward with these DEI initiatives," Clark said.
Miller said it's important to meet people where they are in order to create "a baseline understanding of the concepts and the terms" involved in this initiative. Those terms include such concepts as micro-aggressions and implicit bias.
A staff report says that a mandatory training course called "Exploring Racial Equity: Common Terms," already in use in DHHS, will ensure the county's workforce performs its tasks "while continuing to work toward building an inclusive organizational culture." Miller said self-directed training and a public-facing webpage will also expand employee learning and accountability.
Fifth District Supervisor Steve Madrone said these efforts will help employee recruitment and retention. "It would be really neat if the county was the place to work, right?" he said. "… This is such a crucial piece to that."
He suggested that references to "the gold standard" could amount to a micro-aggression because "gold was exactly what brought the people here to kill off [native] tribes and their people." He said he encourages people to instead refer to "the salmon standard, which is a totem species for the native tribes."
Wilson made the motion to adopt staff's recommendations and said the initiative has been "both eye-opening and encouraging."
"And as one of my favorite people in the world — Dolly Parton — once said, 'When you know better, you do better,'" he added.
The motion was approved unanimously
Motorcycle noise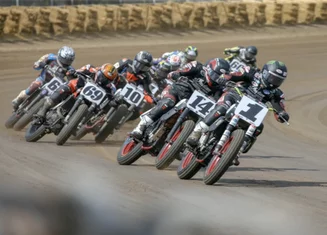 Later in the afternoon, the board heard a pair of appeals regarding motorcycle racing events at the Humboldt County Fairgrounds in Ferndale. Back in May, the Planning Commission unanimously approved a modification to the Humboldt County Fair Association's conditional use permit. The change would raise the noise limit from 90 decibels to 99 decibels, as measured 20 inches from a motorcycle's exhaust pipe.

The 90-decibel limit originally included in the permit was the result of a staff error — "an incorrect assumption and flawed interpretation of the applicants' noise study," according to a staff report. This lower noise limit has prevented the fair association from attracting any racing events because the actual races are louder than that.
Two appellants — Arne Peterson and a group called Friends of Ferndale for a Livable Community — sought to overturn the Planning Commission's decision, but Ford explained that the fair association and the Friends of Ferndale had reached an agreement that would allow for a one-time event to be held. This racing event would be monitored for noise, and the results would be discussed later at a community meeting.
"Basically what this does … it gives the fair board, the community [and] the county empirical information on what the real noise impacts are," Ford said. Staff would then be able to conduct further environmental analysis, if necessary.
"It could be something that is really loud, and I think that's the fear," Ford said. "It could be something that basically meets the the information that's been presented [in the conditional use permit]. But this is a workable solution, [a] compromise that the two sides have come to."
Senior Planner Steve Lazar told the board that even if the event exceeds 99 decibels, it wouldn't run afoul of the noise guidelines in the county's general plan because that plan includes explicit exemptions for scenarios where the loudness is temporary and infrequent.
In its appeal, Friends of Ferndale presented its own noise analysis, and Ford noted, "They believe that it's going to be much louder than what has been disclosed so far."
While that organization has reached an agreement with the Fair Association, fellow appellant Arne Peterson retained his grievances. In a presentation to the the board he said, "I strongly believe the effort has been to circumvent CEQA," referring to the California Environmental Quality Act. He questioned the findings of the fair association's noise study, conducted by Whitchurch Engineering, calling the results "bogus" and later alleging that "there has absolutely been some deception and fraud."
But Friends of Ferndale President Stephen Avis said a pilot event will allow sound engineers to gather relevant data that the community can use to make a decision.
Humboldt County Fair Association Board Director Johanna Rodoni defended the proposed motorcycle event, saying the fairgrounds have a "premier racetrack and grandstands" and that twice-yearly syndicated races would be "a family-friendly, fun event."
Wilson voiced support for the "pilot study" idea and made a motion to adopt staff's recommendations and Madrone seconded it.
Bushnell asked whether a new environmental document will need to be completed if it turns out that the Whitchurch study was accurate. Ford said the answer is no, but in order to hold more races beyond the pilot event, the permit will either need to be modified again, or a new permit will need to be issued. In either case, either the Planning Commission or the Board of Supervisors would need to approve it.
Bushnell suggested skipping the Planning Commission process next time around and having the matter come directly back to the board, should any amendments to the permit be required.
The board unanimously voted to approve the measure, clearing the way for a one-time race event.
[SIDE NOTE: Sticklers for public process may quibble over the roll-call vote. Rather than saying yes or no, Bohn voted "Ten-four," as he has done numerous times before. Madrone, possibly riffing on his colleague's informal trucker lingo, proceeded to vote "Roger that." Of course, neither of those responses means "yes," exactly, but the clerk didn't ask for clarification, nor did the interim county counsel or anyone else. Copy that. Over and out, good buddy.]
'Roads just falling apart'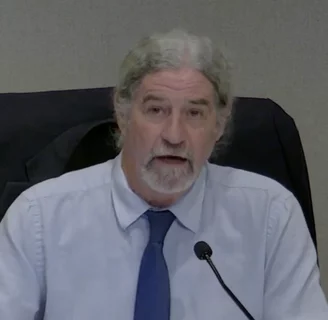 The final agenda item of the day, brought forward by Madrone, concerned the sorry state of the county's roads.

"I doubt there's any disagreement that we all see the need for dedicated funding for roads," he said. "Our roads are just falling apart." He cited an estimate from Public Works Director Tom Mattson, that needed county road improvements are $225 million in arrears, the result of two decades years of deferred maintenance.
Under California's Senate Bill 1 (2017), counties that administer their own road tax, called "self-help counties," are eligible to leverage significantly more state funds than counties without such a tax.
Bohn said Humboldt already has a road tax, referring to Measure Z, the half-percent sales tax dedicated to maintaining and enhancing public safety and services. However, Madrone said Measure Z doesn't meet the state's "self help" requirements. He suggested moving toward putting a road tax on a future election ballot, probably in 2024 since getting it on this November's ballot would be a major time crunch.
In the meantime, he said, the county could hire a new staff person in Public Works to pursue grant funding for roads, trails, parks and other services. The state has available money to finance roadside vegetation maintenance, for example, he said. Madrone also suggested tinkering with Measure Z allocations, possibly giving more to road maintenance projects.
Addressing the board, Mattson said his department has long needed another $10 million per year if the county hopes to maintain or improve the conditions of its roads.
"We are over the cliff's edge, basically, on the cost to repair our roads because they've deteriorated so far … ," he said. "The money we need is for day-to-day maintenance."
Wilson said it will be important to conduct public outreach and polling to build and measure support for a road tax. He also said data shows that sometimes when roads are "improved" simply by making the asphalt smoother, people may drive faster, which doesn't necessarily make them safer. The community should also consider "road diets," potentially relinquishing some stretches of pavement if they're not necessary, he said.
"I know that can be controversial, but nonetheless it's something that I think is important," he said.
Bohn asked Wilson if he'd share the data he has showing that "good roads cause accidents."
"It's about speed," Wilson replied. He then suggested that Bohn was attempting to "twist what I'm trying to say." Bohn denied it, but Wilson was exasperated. "Yes, you are," he said. "C'mon, man. Jesus."
During the public comment period, Colin Fiske, executive director of the nonprofit Coalition for Responsible Transportation Priorities, said the county's road maintenance deficit coincides with a public safety crisis.
"The State Office of Traffic Safety currently ranks Humboldt as the second most dangerous for pedestrians out of all 58 counties in California," he said. "We're also ranked among the most dangerous counties for bicyclists."
Fiske said the county should address this safety crisis and seek more funding for public transportation improvements.
Madrone made a motion to direct staff to come back in future meetings with more details and some specific proposals to pursue more short- and long-term funding sources, as well as creating a grant-writing management position and approving an ad hoc committee to further the efforts.
The motion was approved unanimously.