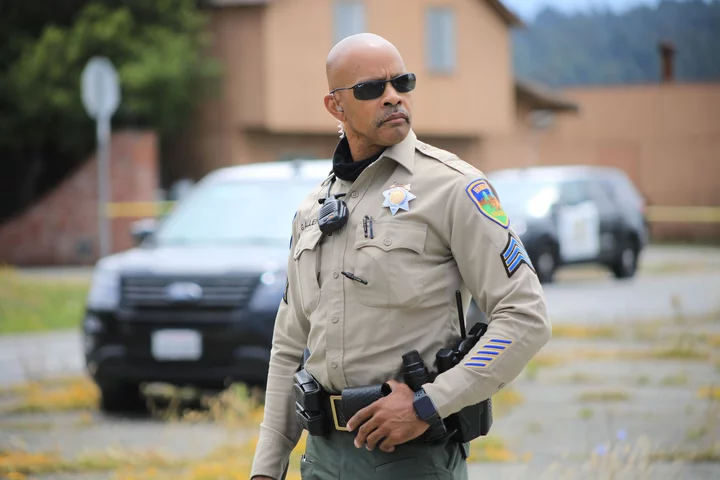 ###
Press release from the City of Rio Dell:
The City of Rio Dell is pleased to announce that Lt. Greg Allen has accepted an offer to serve as the Chief of Police for the Rio Dell Police Department. Allen has over 28 years of experience in Law Enforcement, having worked for the Humboldt State University Police Department (now Cal Poly Humboldt), California Department of Corrections & Rehabilitation and the Humboldt County Sheriff's Office. Allen currently manages the Professional Standards Division at HCSO, supervises the Crisis Negotiations Team and also serves as an instructor and Recruit Training Officer for the Police Academy at College of the Redwoods.

Mr. Allen is a recent graduate of the Sherman Block Leadership Institute (SLI) and is currently completing his Masters in Law Enforcement in Public Safety Leadership. Mr. Allen also has attended the University of San Diego and Cal Poly Humboldt where he has obtained a BA in Social Work with a minor in Ethnic Studies.

"I cannot think of anyone more qualified to lead the Rio Dell Police Department into the future." Says Rio Dell City Manager Kyle Knopp. "Lt. Allen is uniquely qualified to deal with the challenges of policing today. His resume speaks volumes but he also has a great personal story that has built a strong character with sympathy and understanding towards those who the police often interact with."

Upon accepting the offer, Mr. Allen Stated "The role of Law Enforcement is changing. Safety is a priority and ensuring that the officer on the street excels with their communications skills, de-escalation skills and feels a sense of responsibility is most important. I want to build on the foundation that the leadership has established and to continue the modernization of the Rio Dell Police Department."

Allen replaces Chief Conner who is retiring from full time police work. An open recruitment began in February of 2022, eliciting responses from across the State. The City Council formed an Ad Hoc committee of Mayor Debra Garnes and Councilmember Julie Woodall to sift through the applications and identify prospects for the new Chief.

Mayor Debra Garnes highlighted the importance of the Rio Dell Police Department to the community and stated, "Greg Allen's beyond ready and we're proud to give him yet another new title, Chief." Allen will be sworn in at the Council's August 2, 2022 City Council meeting at 6:30pm with a food and drink reception to follow. "The community is encouraged to come and meet the new Chief!" Garnes concluded.