Monday marked the beginning of the nomination period for the November election, and so far two people have taken out papers to run for Arcata City Council, which will have two seats open at the end of this year. Arcata City Clerk Bridget Dory told the Outpost this afternoon that current councilmember Meredith Matthews took out her paperwork this week, as did community member Raelina Krikston.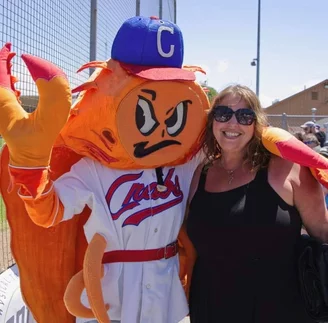 Matthews – who was appointed by the council in 2021 to fill the place of exiting councilmember Sofia Pereira – announced Thursday morning her plans to run for a seat in November. Mathews will be officially kicking off her campaign at Septentrio Winery on Thursday at 6 p.m.
Here is Matthews' candidate statement:
Arcata is a special place, and we are on the cusp of great change. My goal is to align our economic and development needs to meet these opportunities, while still maintaining the Arcata I moved here for- progressive ideas, a welcoming community with unmitigated access to beauty and nature, one-of a kind events and local businesses, all viewed through the lenses of our ongoing Climate Crisis, equity and inclusion.

In my short time so far on the Council, I have made countless connections that I hope to continue to build on. I worked with RCCER and 350 Humboldt to pass the Complete Streets Ordinance, I have a burgeoning relationship with Tribal leaders, and many involved citizens that I have spoken to and hope to continue to work with- I want to keep going and make an impact for future Arcatans.

I have knowledge of Arcata's infrastructure and business goals, rapport with our local businesses, and insight into our housing and business needs. After a year on the dais, I know our budget, am current on all of the City's projects, and more importantly, I am always willing to make myself available to listen.

I have proven this past year that I can provide strong leadership while rolling up my sleeves and volunteering on the ground to make projects successful. I have a grassroots passion and a commitment to serve, and an ability to inspire people to work together.

I am honored to be a part of this vision.

Thank you,
Meredith Matthews
###
Krikston, on the other hand, is still not ready to officially announce plans to run. Reached by the Outpost this afternoon, Krikston said she's interested in running, but isn't sure whether serving on the council is a realistic option.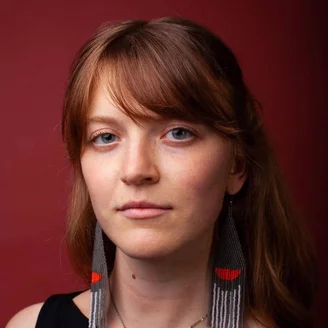 A resident of Humboldt County since 2016, 30-year-old Krikston owns a marketing and design company The Stuudiio, and is also an Arcata Chamber of Commerce board member. As a renter in Arcata, Krikston said, she would like to see more renter representation on the council. With all the changes coming to Arcata, Krikston thinks it is important to find the balance between embracing the population growth and retaining the city's character.
In addition to wanting to make sure Arcata is a desirable and affordable place to live, Krikston also wanted to run to ensure that Councilmember Brett Watson — who has been under investigation for sexual harassment of a city employee — does not get reelected. Watson has not yet announced whether or not he plans to run for reelection. But Krikston said she heard he might and wanted to make sure he had some competition.
Whether or not Watson does, in fact, run for reelection and how many other folks decide to run will be big factors in Krikston's decision to officially run for council.
"I don't want to take the opportunity away from anyone who really wants it, but I also want people to have a choice," Krikston told the Outpost.
For anyone else who might want to run, you can make an appointment to fill out nomination papers by calling Arcata City Hall at (707) 822-5953. The deadline to file nomination papers is August 12. To run you must be at least 18 years old, live within Arcata city limits and be registered to vote at your Arcata residence address. Nominees must also obtain at least 20, but no more than 30, signatures of registered voters who reside within Arcata city limits and are registered to vote at their Arcata residence.