The Humboldt County Elections Office just released another of its regular Friday post-Election Night tallies. A total of 6,079 votes have been counted since last week, the report shows, and with them Councilmember Natalie Arroyo's lead in the race for Fourth District Supervisor has grown.
SUPERVISOR, DISTRICT FOUR
ARROYO
2,988
53.95%
BERGEL
756
13.65%
NEWMAN
1,794
32.39%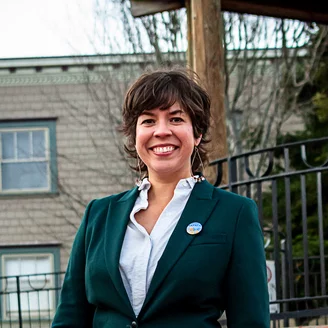 Arroyo's share of the vote has been steadily trending upward in these post-Election Night reports, when provisional ballots, conditional ballots and/or mail-in ballots received near the end of the election cycle are processed. If she maintains more than 50 percent of the vote, she will become the next Fourth District Supervisor without need for a November runoff.
It seems all but certain that this will be the case. There remain only in the neighborhood of 3,100 ballots left to be processed, according to numbers released by the Elections Office last week, and the portion of those ballots belonging to the Fourth District would have to have an extraordinary, anomalous anti-Arroyo tilt for a runoff to be forced. A
Elsewhere: All is roughly the same as it was last week, as far as the share of vote goes. In the only race that's sure to extend to a November runoff — the race for Clerk-Recorder/Registrar of Voters — Tiffany Hunt Nielsen continues to hold a slight edge over Juan Pablo Cervantes, and that lead actually grew just a skosh over the last week.
Latest election count, in PDF form, at this link.