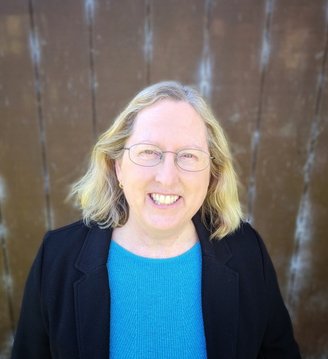 On the second-to-last day before the filing deadline, Cheryl Dillingham, a longtime Humboldt County employee currently working as finance director in Rio Dell, submitted her candidate intention statement in the race for the county's auditor-controller position.

"I have decided to run for auditor-controller because I believe I am uniquely qualified to do the work needed to get Humboldt County's financial accounting and reporting in order," she told the Outpost during a phone call this morning. "I feel that I can provide the leadership needed to deliver services that are accountable, efficient, and transparent."
During her three decades with the county, Dillingham spent a decade working in the Auditor-Controller's Office and eight years in Public Works before heading back to the A-C's office. She spent two years as the assistant auditor-controller and later became the assistant county administrative officer. For a few months in early 2016, following the retirement of former CAO Phillip Smith-Hanes, Dillingham worked as the interim county administrative officer, a position she was appointed to by the Board of Supervisors.
In April of 2018, following former Auditor-Controller Joe Mellett's early retirement, the Board of Supervisors unanimously appointed Dillingham interim auditor-controller, a role she filled until Karen Paz Dominguez took the reins in January 2019. In the three years since, Dillingham has offered support to that office.
Asked about her next-to-last-minute filing, Dillingham said, "The reason it's coming very late is [that] it's a very hard decision that I've put a lot of thought and consideration into. I very much respect the current auditor-controller and was hoping for her to be successful, and I just don't feel like that's happening."
Paz Dominguez has faced criticism, votes of "no confidence" and even a threat of legal action from the state attorney general over her failure to submit mandated financial reports on time.
Dillingham said she's confident in her ability to solve that issue.
"I have filed those reports and I filed those reports timely when I was in the position," she said. "However you want to put it — been there, done that, never had an issue with it."
She said she has become increasingly concerned about the state of the Auditor-Controller's Office as she read coverage in local media, and she reiterated that she feels "uniquely qualified to try to come in and help get this ship sailing in the right direction again."
With just a few hours left before the 5 p.m. filing deadline, this is now a three-way race between incumbent Paz Dominguez, Dillingham and fellow challenger Mychal Evenson.