2018 Flying Spaghetti Monster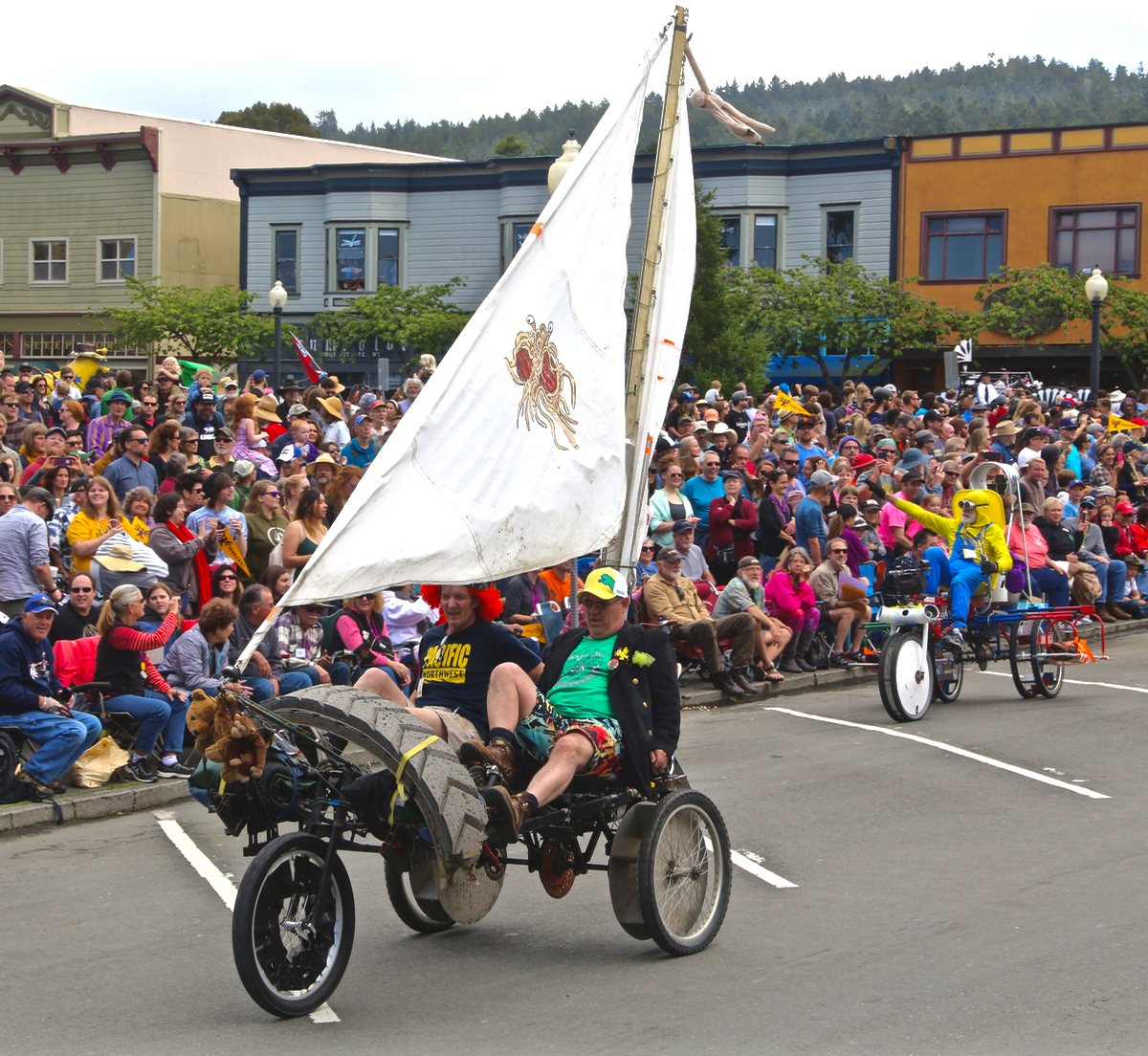 2018 Flying Spaghetti Monster
2018 Flying Spaghetti Monster
"Get your rasta on!"
Captain: Veg Peregrino / Years Raced: 15 / Years Aced: 10
UPDATES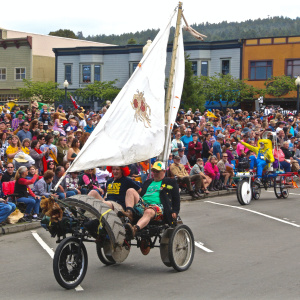 Ferndale Foto Finishes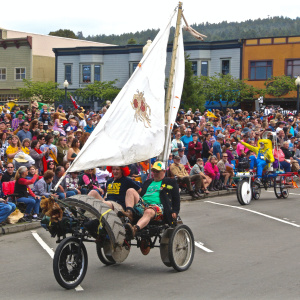 Soggy Glory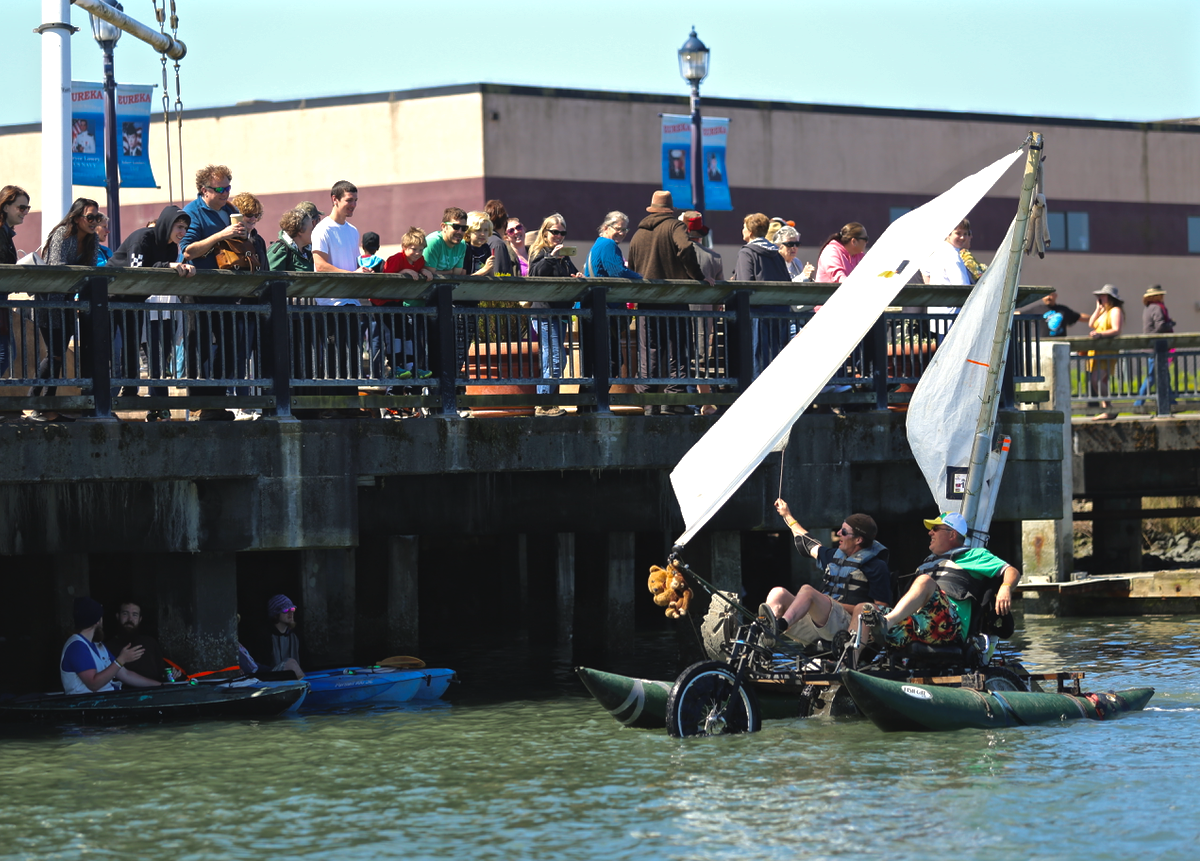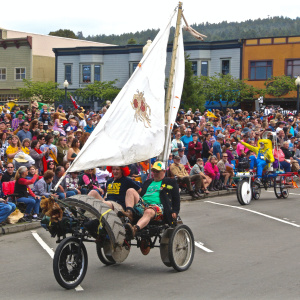 A description of the sculpture courtesy its designer:
ART: The art for Spaghetti Monster is its wonderful huge sail that has made this plan one of the fastest sculptures on the kinetic race circuit. It is piloted this year by Veg and Bozo. Get your rasta on!

ENGINEERING: Plan C has a new front wheel system for greater speed through June's Dunes.
---
---