2017 IPA: Intergalactic Pussy Alliance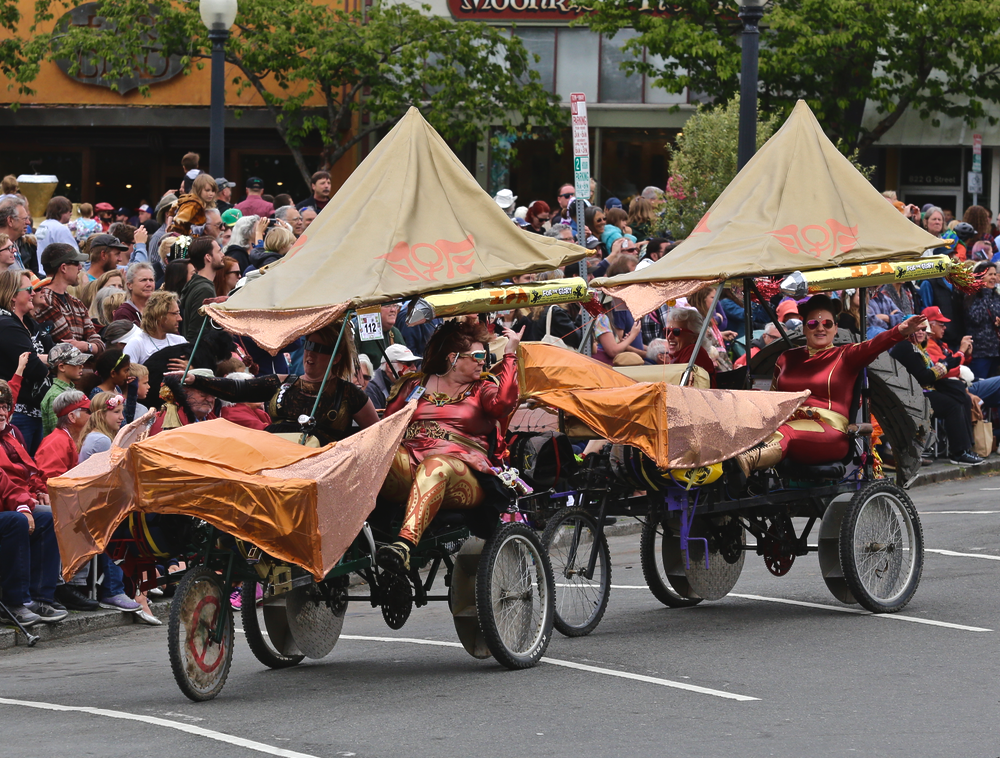 2017 IPA: Intergalactic Pussy Alliance
2017 IPA: Intergalactic Pussy Alliance
"We are an amazonian alien race that has come here to save womankind."
Captain: Marilyn Kurka / Years Raced: 15 / Years Aced: 2
UPDATES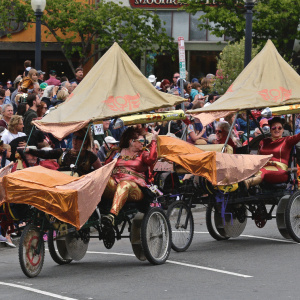 Wet Glory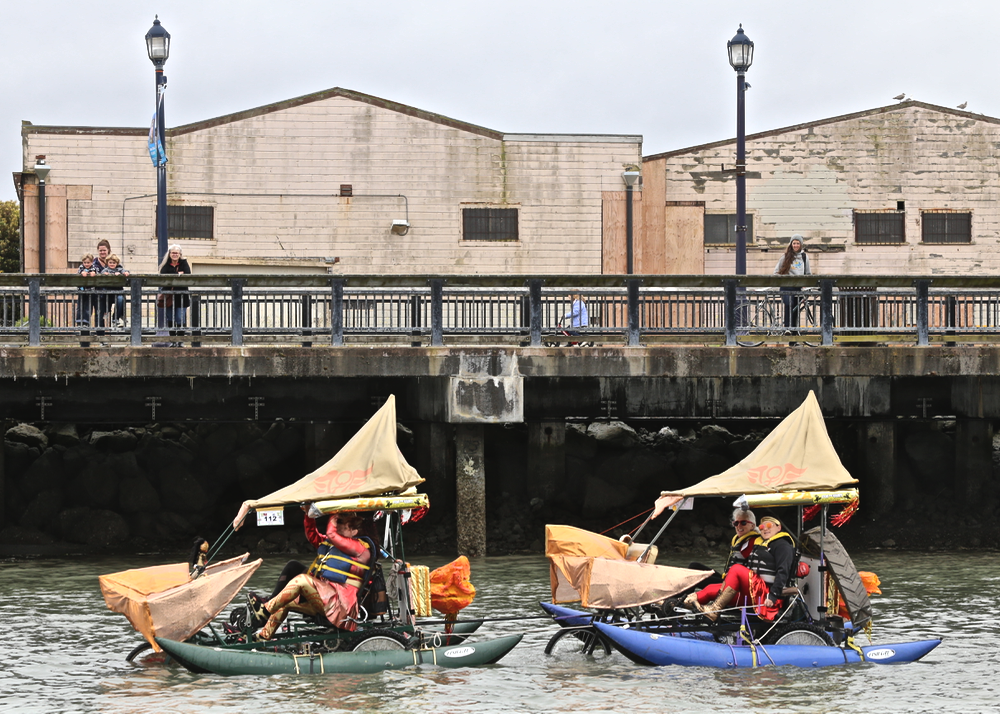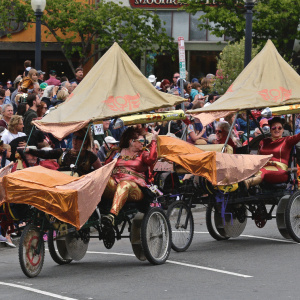 Pussy By a Hair!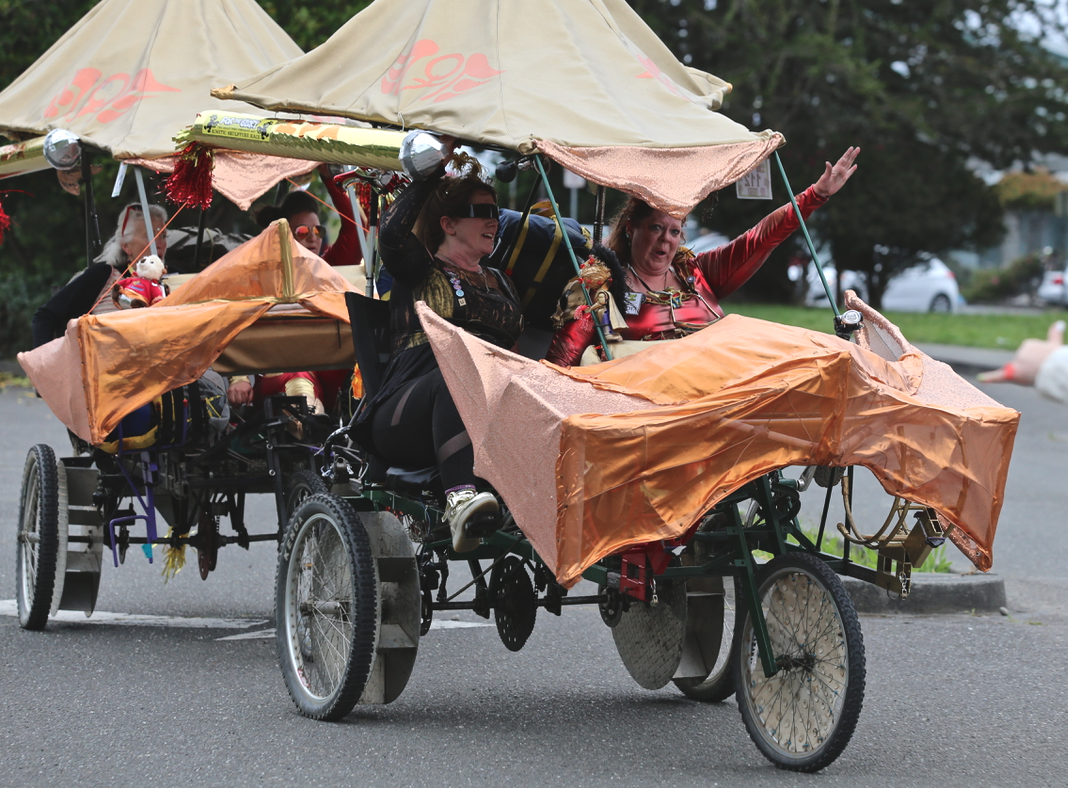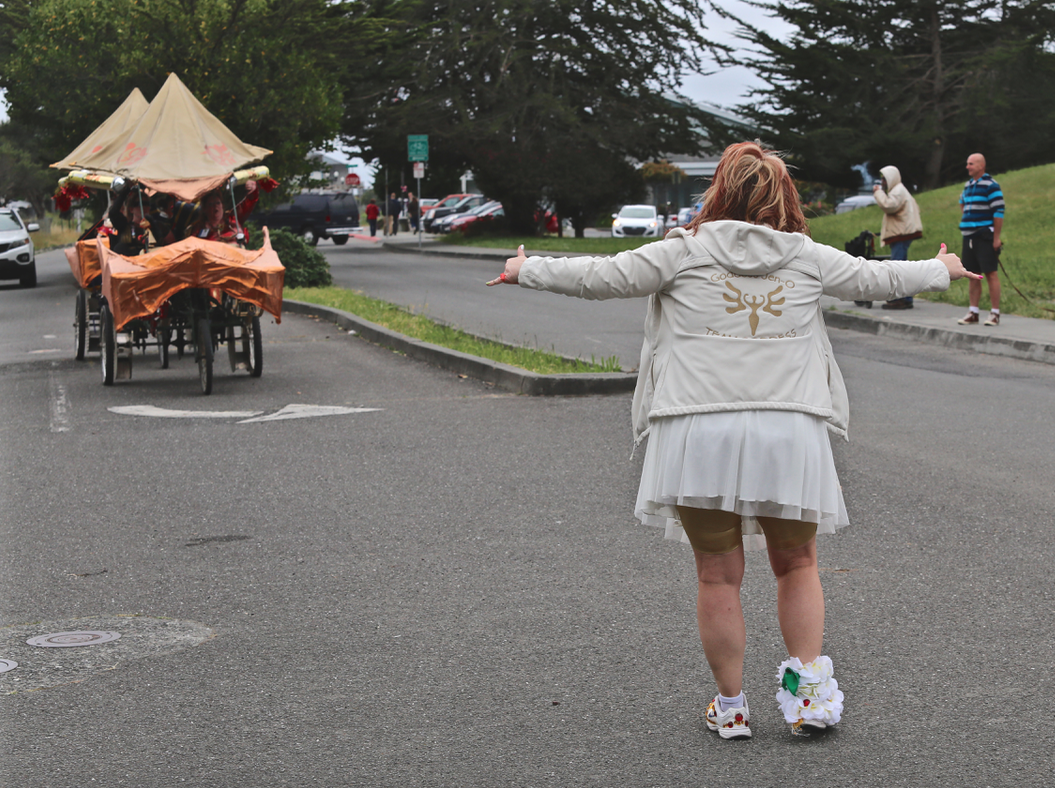 Kinetic Grand Championship rules state that all machines attempting to ACE the course must cross the Day 1 finish line by 6:32 p.m. No "ifs," "ands" and/or "buts."
So it was quite the glorious scene when IPA: Intergalactic Pussy Alliance rounded the corner onto Waterfront Drive at the last moment, ultimately crossing the finish line at 6:31 p.m. Take that, Trump!
LoCO was able to speak with IPA captain Marilyn Kurka who managed to form words despite the beating she'd just taken from the Day 1 Kinetic Kourse.
---
---