2018 Swing Kids
2018 Swing Kids
"Expect spontaneous Charleston Lines,"
Captain: Thom Boswell AKA Mister Sunshine / Years Raced: 4 / Years Aced: 0
UPDATES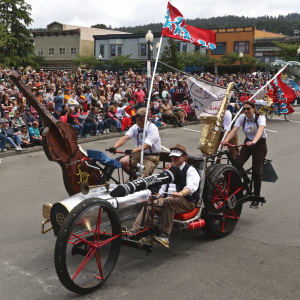 Ferndale Foto Finishes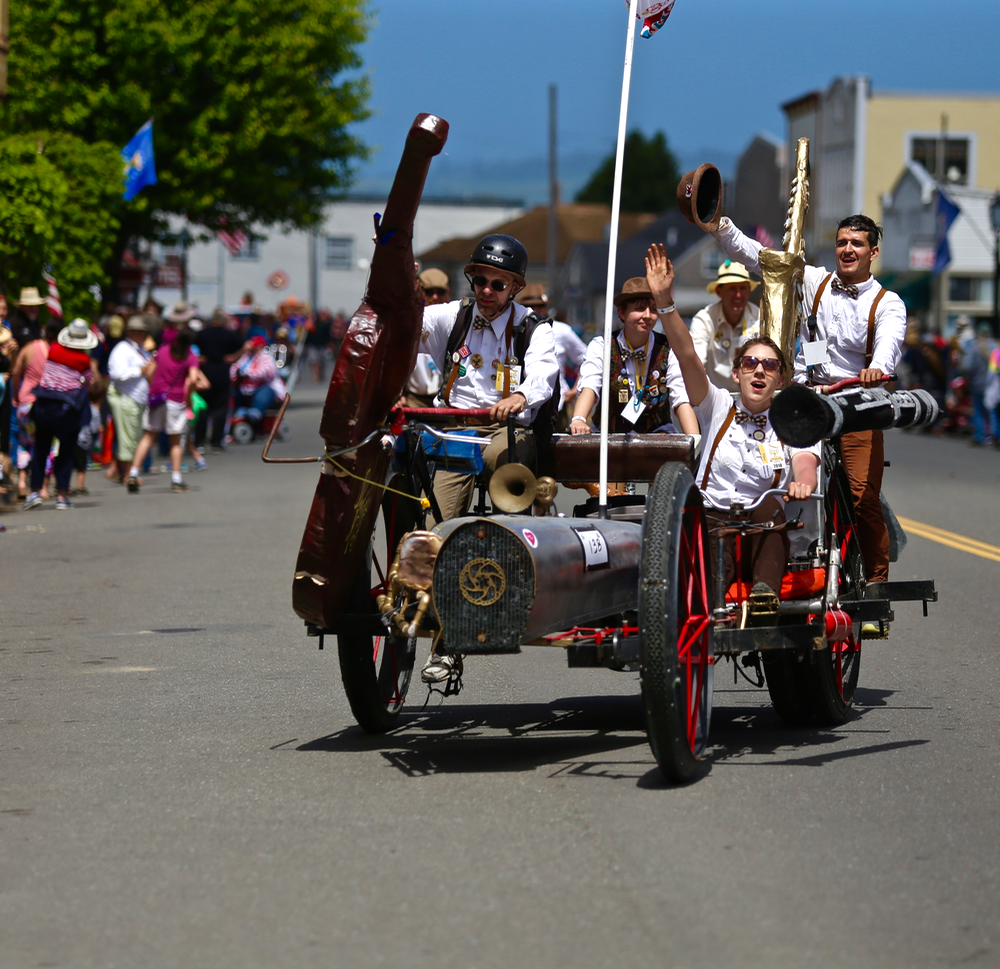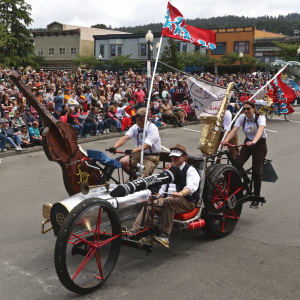 Soggy Glory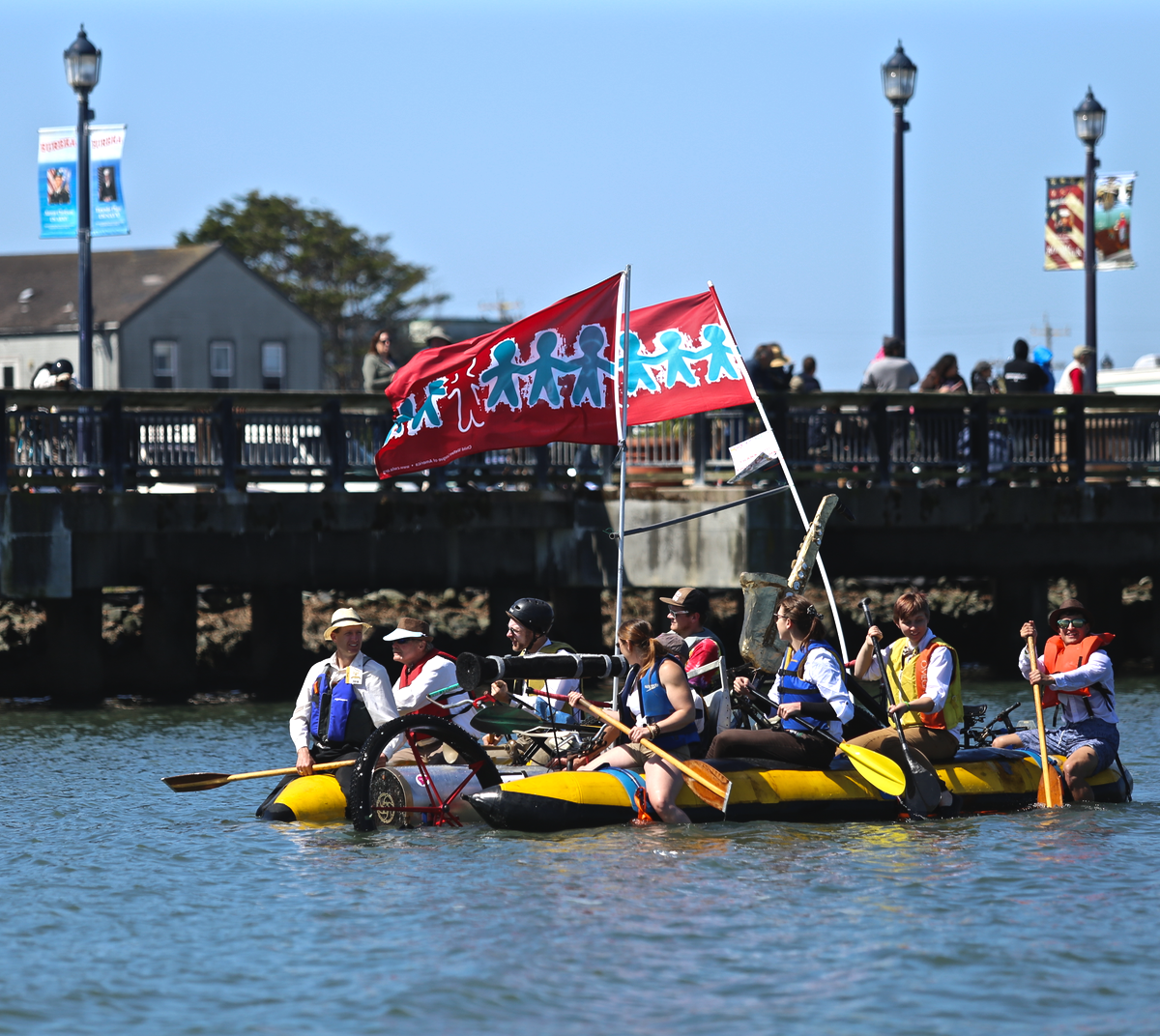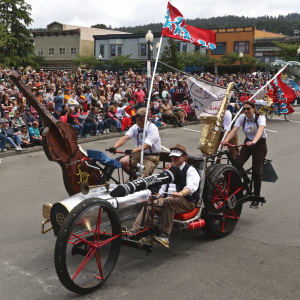 A description of the sculpture courtesy its designer:
ART: Swing Kids is our name. We will be doing a choreographed swing dance for pageantry with perhaps a dozen or more dancers. We will do spontaneous Charleston Lines with spectators at various points throughout the race, top of Dead Man's Drop, etc… If you haven't done a Charleston line, huge fun and good even for non dancers & kids. We have bribe pins, but we will also be doing dance moves as bribes. We are promoting Shoshanna's Redwood Raks (pronounced Rocks) dance studio and Monday Night Swing Club. We will decorate our sculp

ENGINEERING: We are non-ACE (so far). We have 'wreck & pinion' steering. 'Asymmetrical threat' mechanical layout. Triple drive to dual wheels. Three position pilots 1) recumbent 2) upright 3) superman (lay facing forward). Adjustable height pontoons. Sponsors: Shoshanna's Redwood Raks, Thomas Home Center, CASA.

OTHER: 20' long. 7' wide, 12' high (flags), 3 wheels, 335lbs without art or pilots, Built 2015, but re-engineered twice since. Top speed on land level ground no wing =12mph, 8 mph cruising speed. Water speed 1.87256 knots. Air speed, 50mph. Builders: Mr Sunshine, Rocky, Wonder Woman, Lerika, Ffej Resnic, Nick & Chris @ Ironside fabrication… and the huge help from the Kinetics lab and Team Trilobike.
---
---