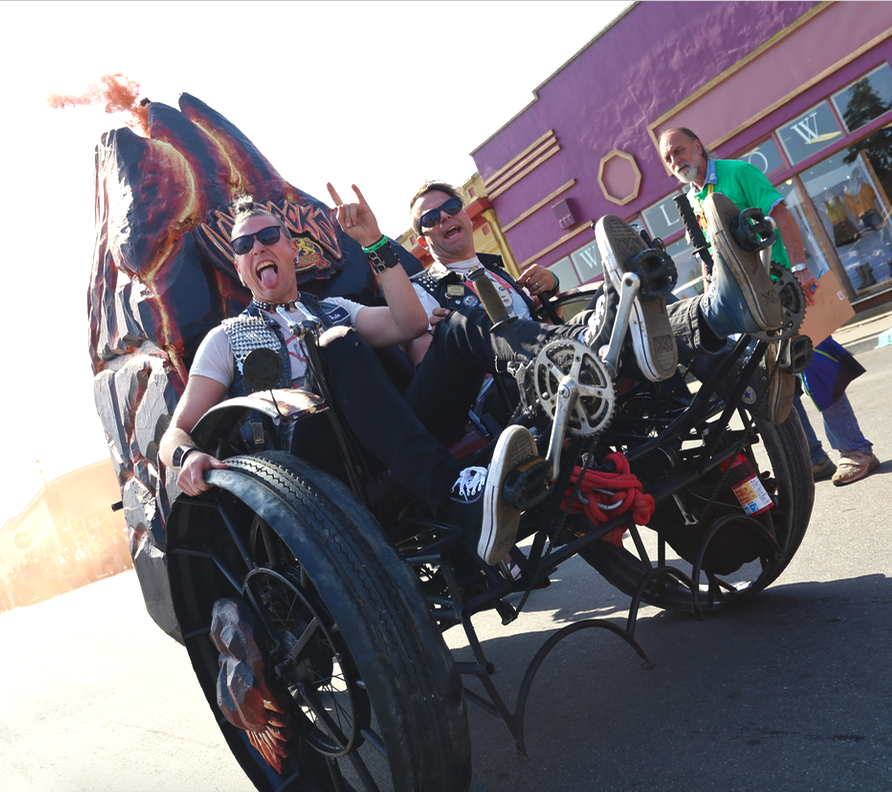 2016 Lava Rocks
2016 Lava Rocks
"A flaming hot volcano with a rocker edge."
Captain: Lucas Thornton / Years Raced: 12 / Years Aced: 0
UPDATES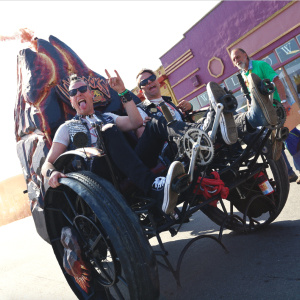 Wet Glory!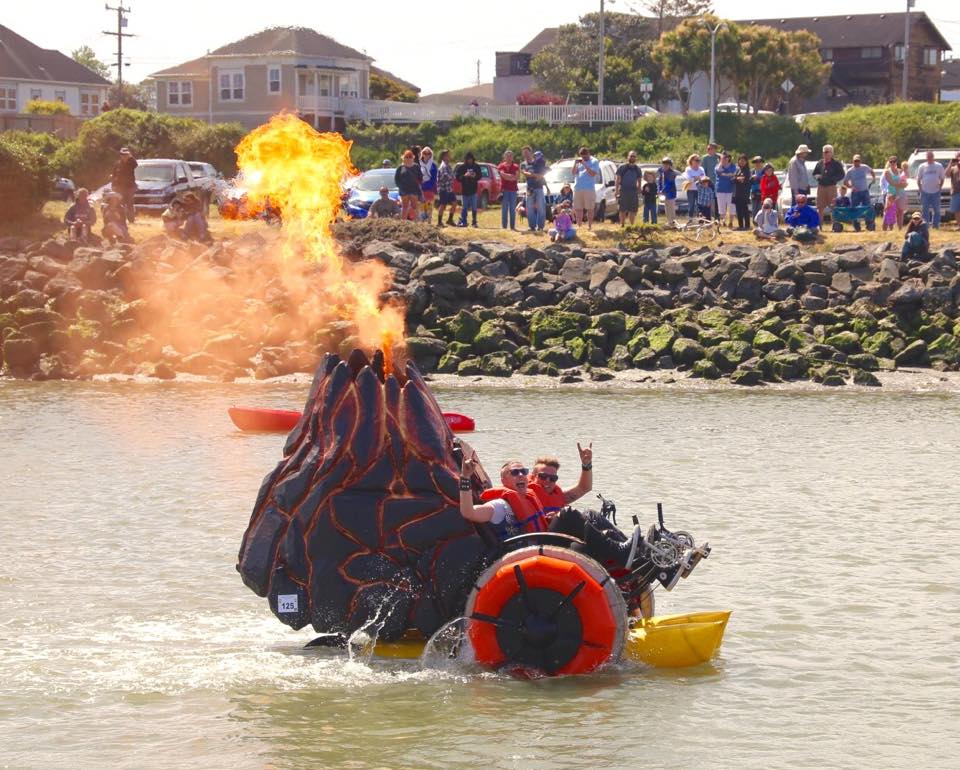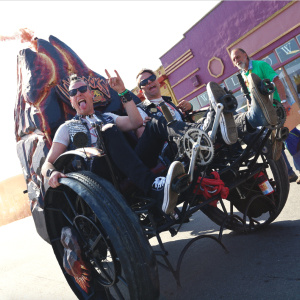 Burnin' Down the House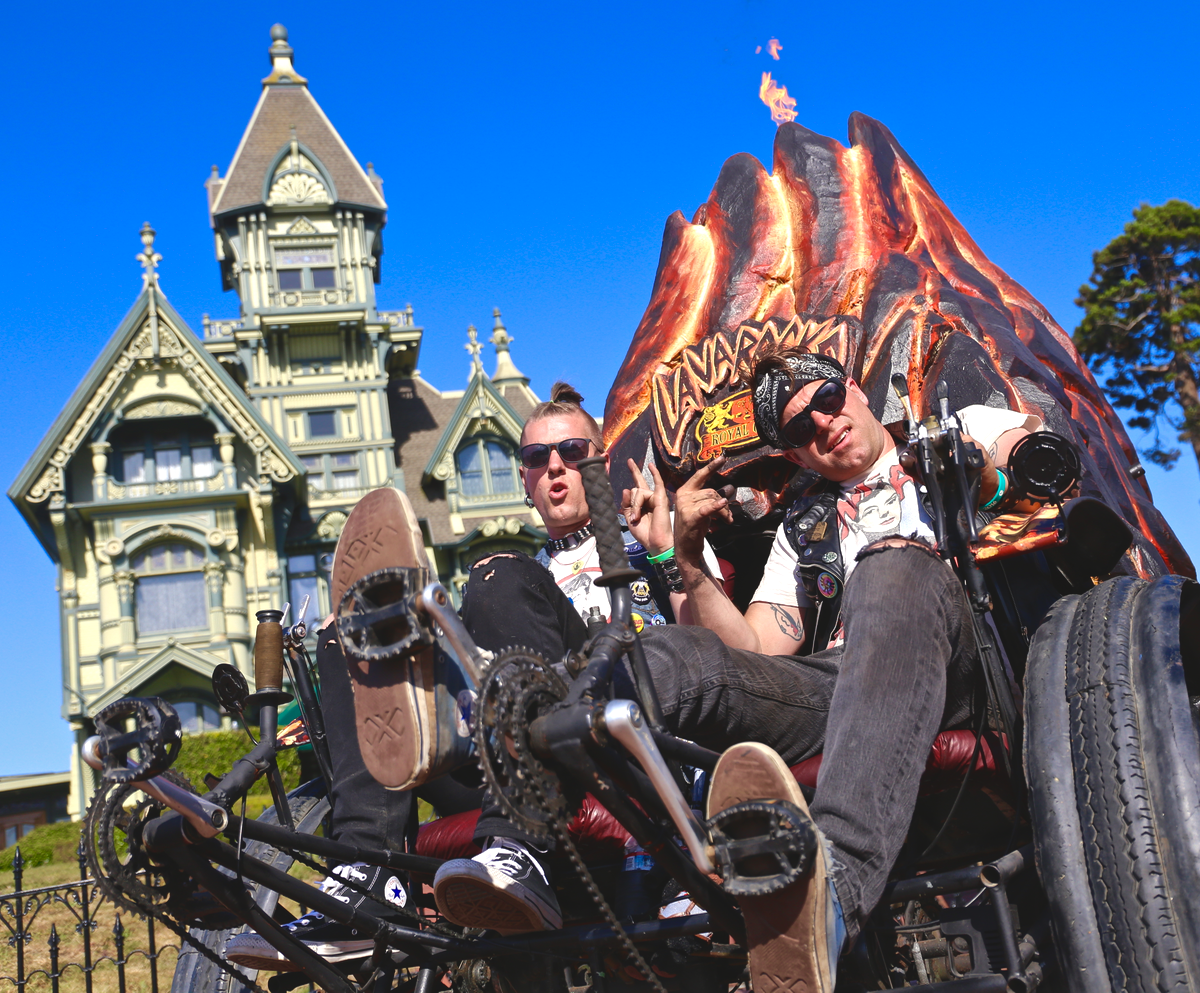 Look out, Eureka elite! There's some volcanic activity beneath your social club! Roll up the tapestries! (Do they have those?)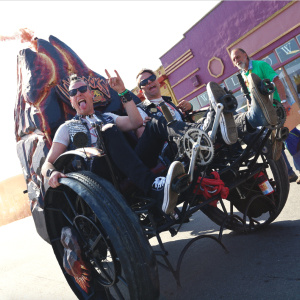 Team Lava Rocks: Bikes are Awesome!
LoCO spoke with Lucas Thornton and Blake Reagan, members of this year's most molten team Lava Rocks, one of many teams currently in Manila procrastinating getting sandy. —AG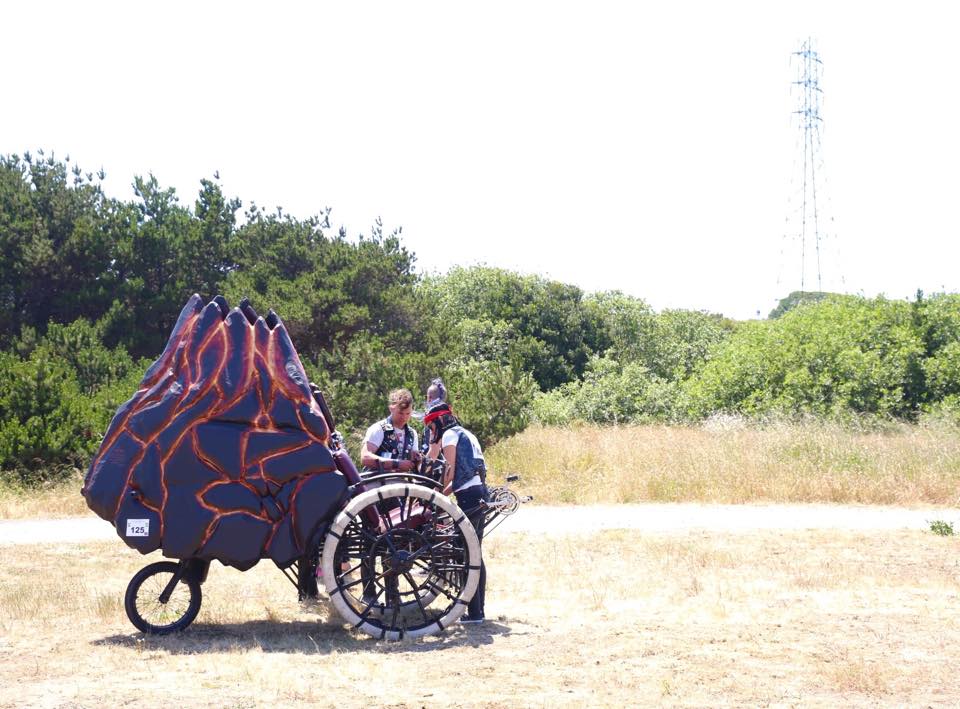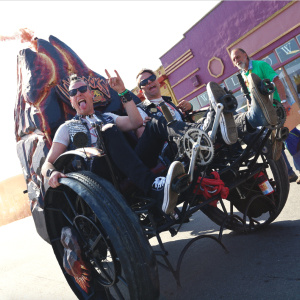 A description of Lava Rocks courtesy its creator:
ART: Lava Rocks is a flaming hot volcano with a rocker edge as the pilots and pit crew will be decked out in their finest spikes and denim. Watch out because this volcano is charging up for the race and when you see smoke you might want to get a safe distance away!

ENGINEERING: The machine that the volcano is riding on is kinetic vintage, being that it was built by the one and only Duane Flatmo circa 1985. This wacky rear wheeled tricycle turns on a dime but also flips like a Mexican jumping bean. We've added much needed dual breaks this year as well as beefed up parts that had seen better days. She's ready for one more glorious run!
---
---