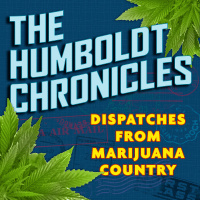 KHUM
The Humboldt Chronicles
Dispatches from Marijuana Country.
Subscribe
Episodes
The Humboldt Chronicles: For residents of Humboldt County, there's no telling how much of their spending money has filtered through the local marijuana industry. Or is there? Hear from a banker, a grower, a business owner, and an economist. See lostcoastoutpost.com for more.
• (Thursday, Jan. 19, 2012) Trailer
A preview of the upcoming Lost Coast Communications documentary series on Humboldt County, Calif. and marijuana culture.