Click HERE to go straight to the LoCO Lowdown OR learn about its various features below.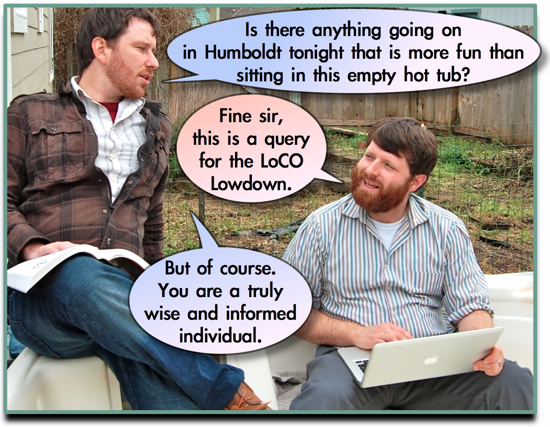 Boom.
It is your Lost Coast Outpost's honor and privilege to offer you a new, radness-soaked website within a website that aims to definitively answer the question, "What are you doing tonight, Humboldt?"
We give you The LoCO Lowdown, the Outpost's snazzy new local event/concert/community calendar. Click on over there if you would and let us know in which ways it is great and in which ways you hate it. (If we agree with you on the latter, we may try and fix it.)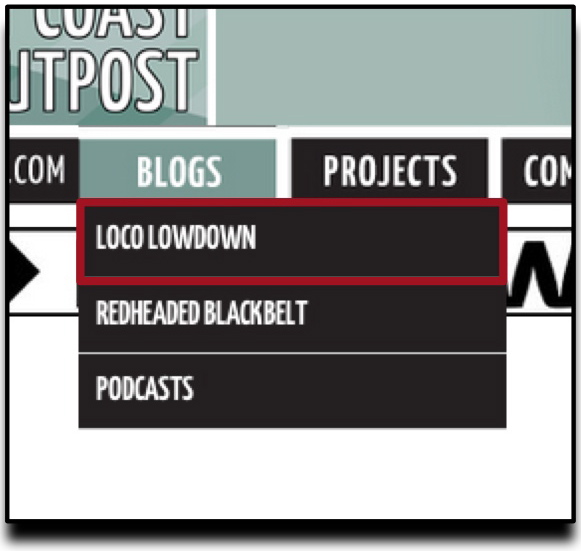 Things we like about The Lowdown:
Easy to use local event/concert listings that are formatted to fit your computer, tablet or mobile device.
Every day we will highlight an event or events we deem worthy of your interest and bring you video/audio/visuals to assist you in planning how to spend your entertainment dollar.
Each local establishment that shows up in our listings has its own venue page allowing you to see other events coming up at that location.
You have the ability to submit your event, which will then go instantly live onto The Lowdown. (We'll clean it up for ya.)
Each day page includes movie times for all our local theaters.
We repeat, boom. Anywho, we'll be filling out the The Lowdown with more info/visuals in the coming weeks. Questions/gripes/praises/suggestions? Hit us at lostcoastoutpost@gmail.com. Let us know how we may continue to serve you.
You love Humboldt. We love Humboldt. We will get along.

Photo: Andrew Goff