UPDATE 4/25/13:
County of Humboldt's Hank Seemann spoke with KHUM about the meeting, the hurdles, and the process.
———————————-
The county is gearing up to acquire hundreds of acres behind Eureka. The McKay Tract, currently owned by Green Diamond Resource Company, could become accessible to the public for hiking, biking, wildlife viewing, watershed protection, with sustainable timber harvest defraying the cost of management.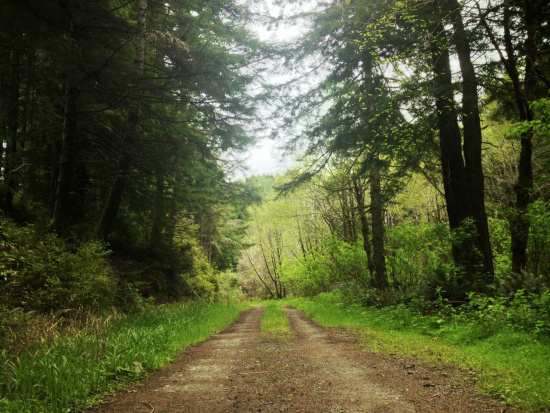 [Photo: Three miles up main McKay trail]
This is not a done deal, and the county is begging for public comment. Are you for this? Will this be another meeting proponents don't show?
What: Public input for McKay Tract proposal
When: 6:00-7:30pm p.m., Tuesday April 30th
Where: Winship Middle School, 2500 Cypress (Off Walnut Drive in Cutten)
County informational flyer below the jump.