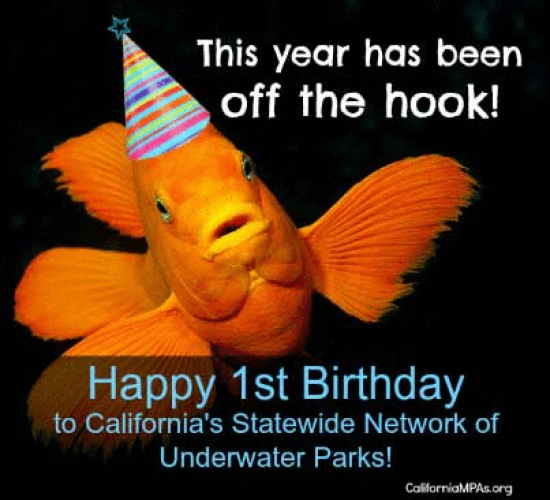 Tomorrow marks the anniversary of California's marine protected area network. Comprised of 124 MPAs, the network is the only one of its kind in the country and serves as not only an investment in our environmental and economic future, but also a testament to public process. Thousands of hours of meetings, debate, review and design resulted in tangible protection that can be felt when you're out kayaking, birdwatching, surfing, diving, tide pooling or just standing on the beach enthralled by spouting whales, playful marine mammals and abundant fish.
Aside from the sheer visual and visceral pleasures MPAs offer, opportunities to better understand our nearshore ecosystems have arrived via 10 grants aimed at developing a comprehensive baseline monitoring program. Scientists, fishermen, tribal governments and citizen groups from 31 organizations will work together over the course of the next three years to monitor habitats including kelp forests, rocky shores and beaches as well as commercially important fish populations and iconic seabirds.
Proving our uniqueness – and long-term vision – yet again, the North Coast is the first MPA baseline program in the state to incorporate traditional ecological knowledge through a collaboration among Smith River Rancheria, InterTribal Sinkyone Wilderness Council, Trinidad Rancheria and the Wiyot Tribe.
The North Coast MPA Baseline Program is overseen by a partnership among the California Ocean Protection Council,California Department of Fish and Wildlife, California Ocean Science Trust and California Sea Grant.
Visit oceanspaces.org to view descriptions of the awarded projects, receive news and updates about the baseline program and learn more about California's statewide network of MPAs.
Cleaning up the past
In other news, don't forget about tomorrow night's meeting to discuss cleanup of area brownfields, including the former Lousiana-Pacific pulp mill site on the Samoa peninsula.
Coastal Currents
More today on Coastal Currents! Tune in to KHUM at noon for updates from Carol Vander Meer from Friends of the Dunes, Pete Nichols from Waterkeeper Alliance and yours truly.