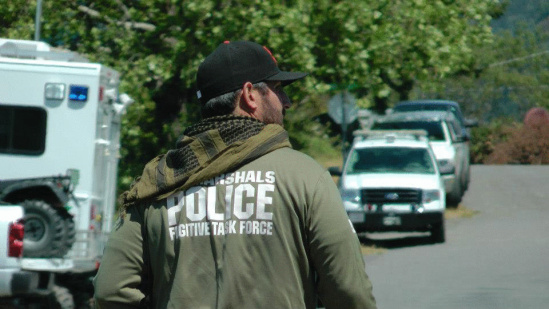 Multiple agencies continue search for triple homicide suspect, Sean Miller. All photos on this story courtesy of KMUD news and Eileen Russel, photographer.
Today, as law enforcement teams sweep through Honeydew towards Ettersburg and KMUD is reporting that "Mendocino County SWAT [is] going door to door on Wilder Ridge Road heading to Shelter Cove," nearly a week has passed since Sandy Miller and her daughters, Shelby (age 8) and Shasta (age 4) were found dead of multiple gunshots in their Shingletown home.
Local resident Morgan Bryant, who lives on Windy Ridge near the King Range Area, wrote that as she
…leaving my home this morning… and there were several uniformed officers from several different agencies at the top of my driveway. They were just there to search for shane miller [sic] but they had attempted to cut the lock on the gate and caused the lock to jam. They were super friendly and cooperative but they did leave me with a broken lock and an unhinged gate!

They assured me they were only here to look for shane[sic]. One officer even said "We dont care if you have a meth lab in your yard we just want to find the baby killer!"
According to Lt. Steve Knight of the Humboldt County Sheriff's Office, the majority of the officers are primarily staying in Fortuna area, some in a local church camp, and some are driving back and forth to the remote area from their own homes. Some officers have been staying the night in the field in places that Knight called "strategic areas." Some officers, he said, have been 48 plus hours in the field. "Everyone is doing everything they can to catch this man," he explained.
Officers in the field are getting food from the Petrolia store, eating MRE's, and the sheriff's office is buying some food and bringing it to the Petrolia Fire Hall which is the command center.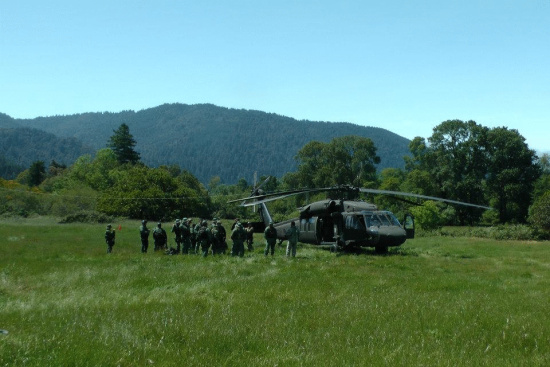 The Sheriff's Office, says Knight, has instituted the Standard Emergency Management Plan. Teams are briefed before the enter the field on their specific tasks they are expected to accomplish and debriefed after they come out. Knight says, "We try to assign someone who is familiar with the terrain and the people with each group" that is sent out.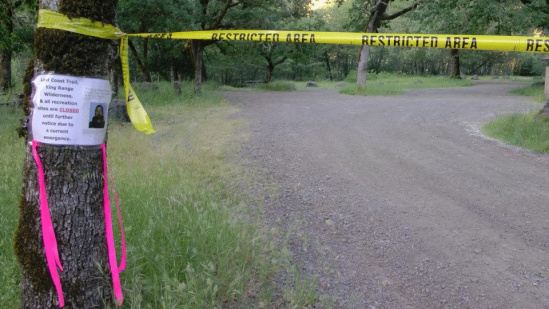 PREVIOUSLY: