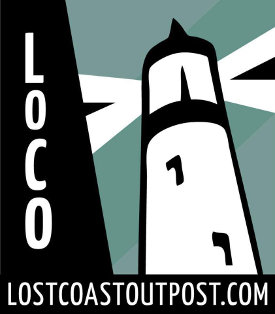 Friends: The Lost Coast Outpost is a morphous, ever-expanding beast of a website. Hulk-like in strength and also in color, it is forever bursting the seams that attempt to contain it.
And it is that time again! The Outpost is hiring!
We're looking for an experienced hard news reporter to cover government, politics and miscellaneous other matters in Northern Humboldt. We want to find a self-starter with deep knowledge of Humboldt County society and a track record of bombshell scoops.
The successful applicant must write breezily and smooth, because the Web generation demands it. Radio experience a plus. We go on the radio sometimes.
Send your resume, clips, cover letters, etc. to Lost Coast Communications General Manager Tom Newhouse: tomn@khum.com. No phone calls.