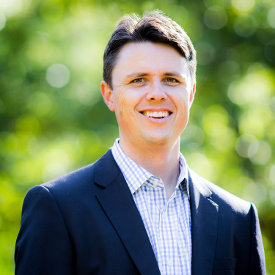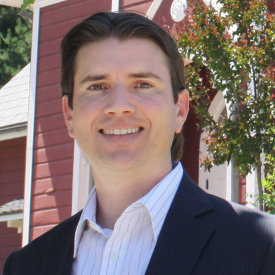 From left to right: Either Eric Lucan, Chris Lehman or Chris Lehman, Eric Lucan.
California's Second Senate District is the kind of place where we don't need ties to demonstrate our gravitas. A simple blazer with collared dress shirt and a white toothy smile show one to be a serious young man with the can-do to lead us toward a finer future.
Comes now Eric Lucan, mayor pro-tem of the city of Novato. He doesn't arrive quite as highly recommended as local boy Chris Lehman — who you still gotta consider the front-runner — but he has something Lehman doesn't have. And that thing is pinstripes.
Press release from Eric Lucan for State Senate:
Eric Lucan Announces State Senate Run: Councilmember Highlights Roots and Service in the District

Novato Mayor Pro Tem Eric Lucan announced today that he is running for the State Senate, pledging to build on his success as a local elected leader, commitment to community service and background in business to provide strong representation for the North Bay and the North Coast. Lucan is entering the race for Senate District 2, which stretches along the California coast from the Golden Gate Bridge to the Oregon border.

"I am launching my campaign today in the hopes of serving the people of this diverse and beautiful district. I look forward to a conversation about our shared values and about creative ideas to help our workers, schools, communities, small businesses, and the environment." said Lucan. "On this campaign, I will seek to listen, learn and have a real dialogue with the voters I meet along the way."

Lucan, a Democrat, enters the race as one of the front runners in an open field. In 2010, he was the top vote earner in Novato, a major population center in the district. Lucan has also been a leader on regional transportation issues, serving on the board of Sonoma-Marin Area Rail Transit (SMART) and the Transportation Authority of Marin (TAM).

He announced early endorsements from Marin County Supervisor Judy Arnold and Novato Councilmember Denise Athas.

"Eric Lucan has established himself as a regional leader through his hard work, collaborative approach and innovative ideas. He will be a strong representative for all the communities in this district. I am proud to endorse him for State Senate," said Supervisor Arnold.

"I have served side-by-side with Eric and can tell you that no one will work harder, or do a better job incorporating local input into policy decisions. His experience outside politics is also an asset, and makes him more effective. The State Senate could use more people like Eric," said Novato Councilmember Athas.

During his time on the Novato City Council, Lucan was instrumental in erasing a multimillion dollar budget deficit, passing a measure to phase out Styrofoam and protecting open space and parks.

Born and raised in Novato, Lucan has an MBA from Georgia State University and has served in management positions in hospitality and digital marketing.

Lucan has also demonstrated a deep commitment to community service and local youth, volunteering as a youth director to middle school and high school students and with the Novato Police Department, and serving as a board member for the Marin School of the Arts and the Novato Financing Authority.

More information about Eric Lucan and his State Senate campaign can be found at ww.ericlucan.com or on Facebook at www.facebook.com/ericlucan.