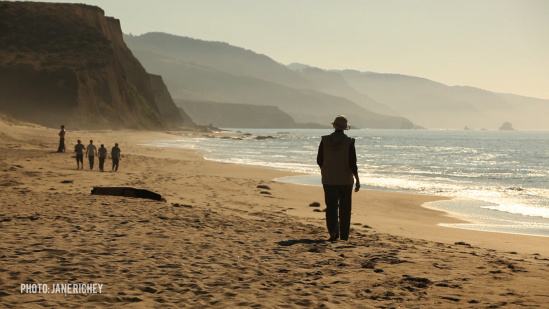 "Beginning in the 1950s, a national bipartisan movement was born of principles that may seem obvious today. Unconvinced by land developers who promoted residential construction as unmitigated progress, citizens and politicians banded together to preserve open spaces near where they lived. Without these efforts, the Point Reyes National Seashore and the Golden Gate National Recreation Area would not be the coastal wonders they are today."
– from a National Park Service press release announcing 'Rebels With a Cause'
Tomorrow's Ocean Night feature, Rebels With a Cause, seems particularly timely given all the discussion around Humboldt County's General Plan Update.
The film documents efforts that began in the 1950s to protect wild areas near cities for parks and farms. Behind those efforts were garden club members, ranchers, farmers, conservationists, politicians from both parties, widows, and volunteers working together through compromise and negotiation. Their demands traveled all the way to the White House, where a Vietnam-mired Nixon initially fought to keep funding from the National Park Service. Ultimately these "Rebels With a Cause" emerged victorious – the 14 National Seashores dotting California's coast stand in testament to their success. The American public, the film notes, came up as a winner.
Director Nancy Kelly will be on KHUM's Coastal Currents today at noon.
Ocean Night takes place Thursday, April 3 at 6:30 p.m. in the Arcata Theatre Lounge.
In other news, two of those pesky dock blocks that keep washing up on our beaches have been removed, thanks to Humboldt Surfrider members tracking and reporting the debris and the Humboldt Bay Harbor, Recreation and Conservation District taking action. The concrete, fiberglass and styrofoam blocks pose a navigational hazard in the water and an environmental one on land. Kudos to the folks who helped get them off the beach! (Photos courtesy of Bill Lydgate)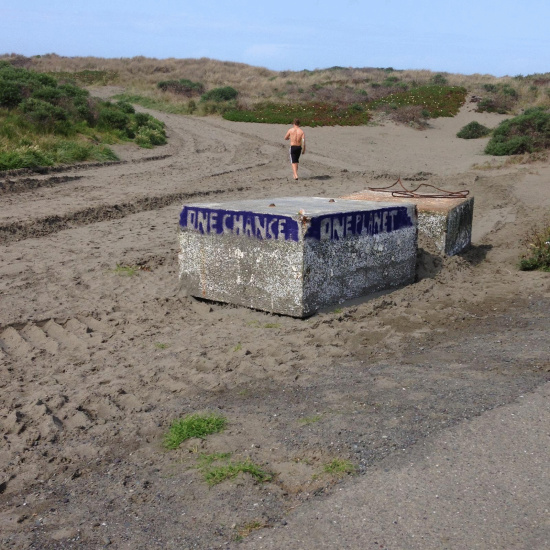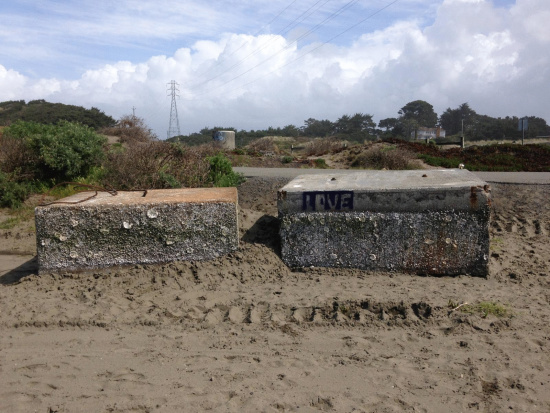 Finally, a quick reminder that on Saturday, April 5, the Humboldt Bay Maritime Museum is hosting renowned photographer/author/diver Richard Salas at the Wharfinger Building in Eureka for an underwater photography lecture/slideshow from 5:30 to 7 p.m. Cost is $16/$13 and more info available at the museum's website.
Jennifer Savage chairs Humboldt County's Surfrider Chapter and serves as the Northcoast Environmental Center's Coastal Programs Director.