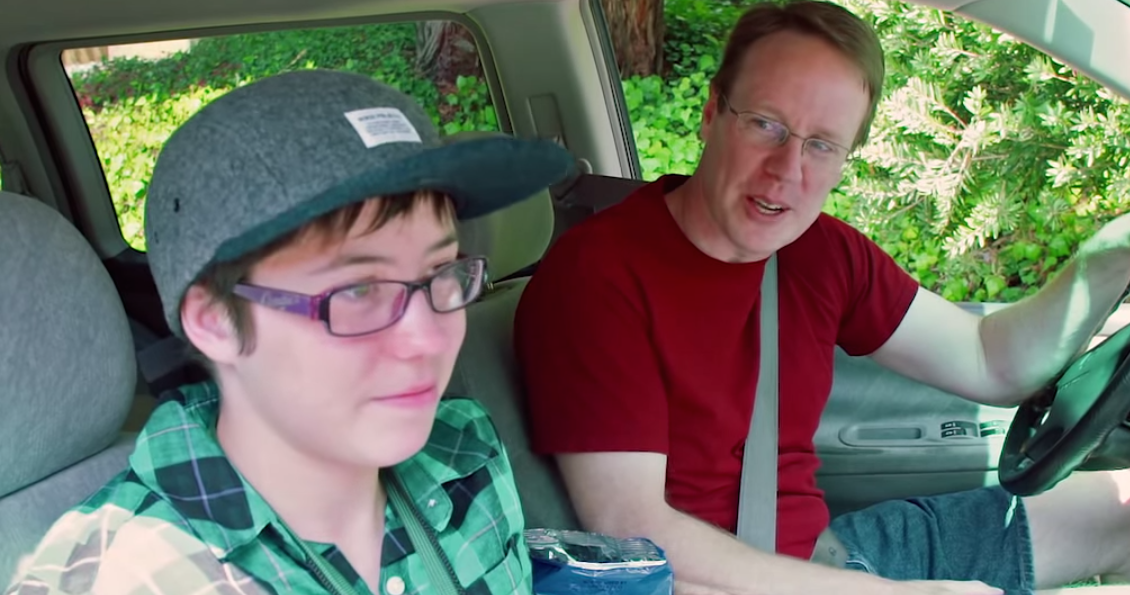 It's your first day in a scary-but-exciting new place, student! Humboldt State University dorm move-in day! So many feeeelings!
All day long you've been making what can almost be characterized as eye contact with your soon-to-be peers — you'll engage them later when the 'rents aren't cramping your style. I mean, there's no need for your fellow students to know that you have parents anyway. Let 'em think you crawled out of the primordial ooze and made your way to a higher education institution of your own volition. That is way radder.
Oh no! Someone from HSU is shoving a camera in you and your parents' faces! Ack! Now everyone will know someone made you! Noooo! They're asking your dad to give you life advice in a video that will end up on YouTube and maybe a local news and information website that hopefully you'll read for the next four years! (Hi!) Drag!
Well, take solace in knowing you are not alone. Watch the parade of your fellow schoolmates in the clip below subjected to the same throat-tightening treatment. See 'em? Seek those people out. Maybe have some shared chuckles over your shared horrific experience while sipping kombucha in The Depot. You'll be fine.
Oh, and welcome to Humboldt!