UPDATE 3:07 p.m.: Shasta County Sheriff's Office Press Release:
On Friday, August 01, 2014, at approximately 2300 hours, an anonymous party reported finding possible human remains on the river bank of the Mattole River in Petrolia, California. Members of the Petrolia Fire Department responded to the location as well as Deputies from the Humboldt County Sheriff's Office. It was confirmed the remains were in fact human. Detectives from the Humboldt County Sheriff's Office and members of the Department of Justice were called to process the scene and collect the human remains. The Humboldt County Sheriff's Office contacted Detectives of the Shasta County Sheriff's Office as the body's location was within an area where Shane Miller had previously fled from law enforcement.

On Saturday, August 02, 2014 Detectives from the Humboldt County Sheriff's Office, Shasta County Sheriff's Office, and members of the Department of Justice processed the scene and collected the skeletal remains as well as other evidentiary items. The remains were transported to the Humboldt County Coroner's Office.

On Sunday, August 03, 2014 the skeletal remains were positively identified through dental records as those of Shane Franklin Miller. The positive identification was made by Doctor William Farrell who is a forensic odontologist from Shasta County.

The Shasta County Sheriff's Office would like to thank all the citizens of both Humboldt and Shasta County, law enforcement agencies, volunteers and personnel, both sworn and non-sworn, who assisted in or had a part in this investigation. The press conference date, time and location will be determined at a later date due to Shasta County Sheriff's Office personnel currently being assigned to several large fires within Shasta County.
UPDATE 2:47 p.m.: The Record Searchlight is tweeting,
Sheriff Tom Bosenko says dental records were used to identify the human remains as those of Shane Miller.

— Redding.com News Now (@BreakingNews_RS) August 3, 2014
UPDATE 1:20 p.m.: According to Janine Johnson, who spoke to us for our original post, she just received a call from the Shasta County Sheriff's Office confirming that the human remains found in Petrolia are confirmed as belonging to Shane Miller.
We have calls into the Humboldt County Coroner's Office and to the Humboldt County Sheriff's Office requesting more information as to how the identification was made.
###
Original Post: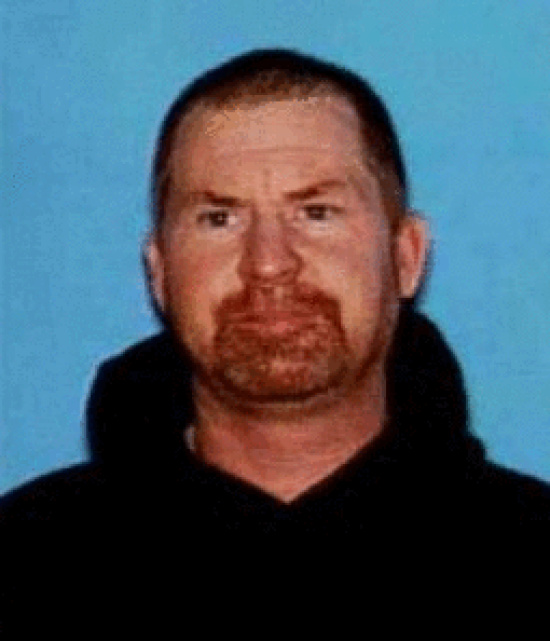 Janine Johnson, the last person known to speak to Shane Miller, the triple homicide suspect who was the subject of a massive manhunt near Petrolia last year, said that a Shasta County Detective contacted her yesterday afternoon telling her that the human remains discovered this last week near Petrolia were almost surely Miller's.
Johnson, who had spoken to Miller in Petrolia briefly the morning after Miller's wife and two daughters were found dead of gunshot wounds, said she was told by the Shasta County Detective that he was "99% sure" that the human remains found not far from where Miller's truck had been abandoned were Miller's. Johnson said that the the detective told her that "they had found his wallet with his driver's license in it."
Johnson said that she asked the detective, "Did he take his own life? He said, 'Yes, he did.'"
Johnson said the detective told her that law enforcement could not positively ID the remains "until they do a DNA test." DNA tests could take months.
The human remains discovered near Petrolia were found about a half a mile from the site where wanted fugitive Shane Miller abandoned his truck in May of 2013. Miller had been the subject of an intense manhunt in the area when he showed up there after allegedly killing his wife, Sandy, and their two young daughters in Shasta County. Miller was never found and eventually was placed on the US Marshal's Most Wanted list. Most recently, Miller was the subject of the premier episode of CNN's new series, The Hunt with John Walsh. (See previous stories below.)
According to Petrolia resident Carol Wright Wilson, her husband was the one who discovered the human remains on Thursday evening while he was searching the south bank of the Mattole River for a fern to plant in her yard. Wilson told the Lost Coast Outpost that in the dwindling light, her husband thought he saw a body but he wasn't sure. When he got home, he told her what he suspected but by that time it was too dark to go out again. The next morning was Wilson's birthday and family came to visit. After her guests left, Wilson and her husband returned to the river bar.
The remains, Wilson said, were up from the river about 40 feet. There, in some silt, they saw one boot and a shape that seemed vaguely human. The shoe, a work boot, Wilson said, was "heel down and toe up."
Unsure what she was seeing, Wilson looked closer. "I had a machete in my hand because of the weeds and I sort of poked," she said. At that point she saw some bones. "I saw a skull bone and the pelvis. Long bones like maybe thigh… ." Wilson saw deteriorating cloth, too. She thinks she saw a shirt. Maybe a sweatshirt, she said. The remains were mostly bones. "No hair, no skin," she said but she isn't exactly sure. She didn't stay around long.
"I didn't mess around just in case it was a crime scene," she said. She speculated that the body had been carried there by a river full of winter rain. "Maybe washed down in high waters because it was covered with silt and sand," she suggested. "High water had been there and moved things around somewhat. This winter, water had to have gone over this place." Silt, she said, covered the remains.
"By the time we got back across the river and I told the fire department, it was getting late," she explained. She called them instead of 911 because, for rural residents, she said, "they are the best first response to any sort of situation… ." She lives so far from law enforcement, she explained, "if I call the Sheriff's department, it takes them an hour and a half to get there." Her local volunteer fire department, however, were close by.
A member of the Petrolia Volunteer Fire Department, Laurie Cook, came down to verify the find, said Wilson. "Then she called the rest of the fire department." By 11 p.m. Friday night, the Sheriff's Department was notified. According the Humboldt County Sheriff's press release, deputies arrived and confirmed the find. Humboldt County Sheriff's detectives, Department of Justice officers and Shasta County law enforcement were on scene recovering the body by early Saturday morning.
Although Johnson feels certain the body is Shane Miller's, according to the press release issued by the Humboldt County Sheriff's Department yesterday, "The age, sex, and identity of the body are unknown at this time along with the cause of death."
Johnson says that she is comfortable saying that the body is Miller's. "This is better than not knowing. I'm so thankful he was found."
PREVIOUSLY: