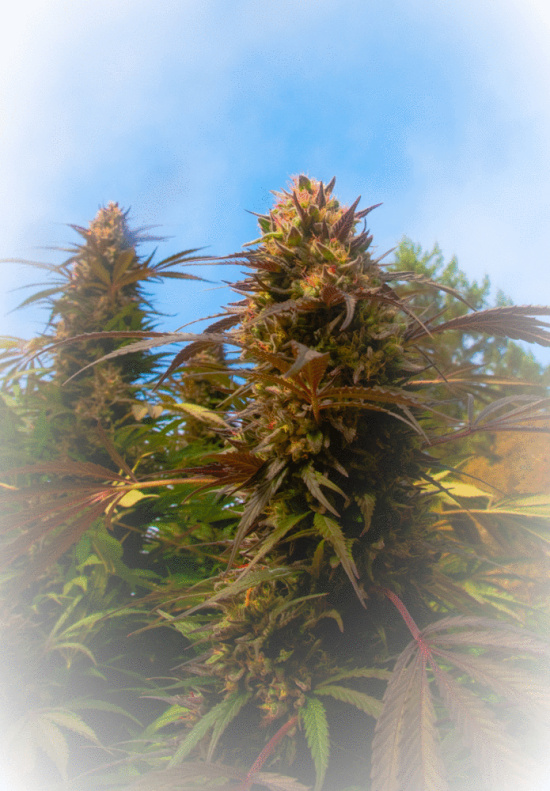 This Thursday evening the Humboldt County Planning Commission will start tinkering with the draft ordinance that will dictate where, how and under what circumstances the good people of Humboldt County can grow their outdoor marijuana medicine plants. And while many residents are hoping these regulations will reduce the mega-grows spreading across our hills like raging acne, a local grower advocate is arguing that the draft ordinance, as currently written, threatens to violate all manner of civil rights.
Robert Sutherland, spokesperson for the Humboldt Mendocino Marijuana Advocacy Project (HuMMAP), circulated an email last week urging his fellow industry supporters to give feedback at Thursday's meeting, and he provided a few choice suggestions, enumerating the offending sections and explaining how he believes they would violate constitutional rights. Sutherland, who also goes by the name The Man Who Walks in the Woods, or just Woods, says, "the drafters have no real conception of what the marijuana industry is like."
In brief, the draft ordinance limits outdoor cultivation in the county's unincorporated areas to on parcels larger than half an acre but smaller than five acres with to a maximum of five mature plants and a total canopy size no larger than 50 square feet. The crops would also need to be set back at least 20 feet from structures on any neighboring properties and at least 600 feet from schools, bus stops, churches, public parks and Native American cultural sites. (Read the staff report and full draft ordinance here.)
Sutherland argues that the half-acre minimum parcel size would illegally disenfranchise some of the neediest county residents — those living in trailer parks, for example — by denying them the ability to grow their own. Referring to the draft as "the Sundberg plan" (perhaps because supervisors Ryan Sundberg and Mark Lovelace served on the subcommittee that helped write it), Sutherland says the ordinance "tosses these many people into the trash to indulge a few folks in his (Sundberg's) district.
Residents of Willow Creek, which lies in Sundberg's 5th supervisorial district, have been among the most vocal critics of large-scale marijuana grow operations, though such concerns are by no means limited to that town.
Sutherland also takes issue with a provision that would allow landlords to forbid tenants from growing weed on their rental property. To Sutherland this represents "a political effort to partially block 215," the 1996 state proposition that legalized the use of medical marijuana. "Policy makers do not have the authority to obstruct the rights of tenants to the equal protection of law," Sutherland argues.
And then there's the odor issue. A section in the current draft holds that, "On parcels that contain more than one residence, no odor of medical marijuana shall be detectable from the exterior of the residence or detached accessory building by a person of ordinary senses." (Tough luck, super-smellers.)
Sutherland says this represents a blatant double-standard. "Much more serious odor problems are arising and have in the past arisen from industries they [county officials] are hell-bent to protect," he says in his email. Specifically he calls out the defunct pulp mill, noxious fish waste, forestry burns and dairy farmers. "It is easily possible to drive down a county road and be sprayed with feces," Sutherland says. "I know because it has happened to me." That stinks.
Asked about Mr. Sutherland's claims of illegality, Humboldt County Planning Director Kevin Hamblin said that while he couldn't personally speak to the challenges, the draft ordinance was recommended by a committee that included county counsel, which suggests that the county's legal experts consider it kosher.
Disagree? Either way you can be heard this Thursday when the Planning Commission takes up the matter in supervisors' chambers at the county courthouse, starting at 6 p.m.