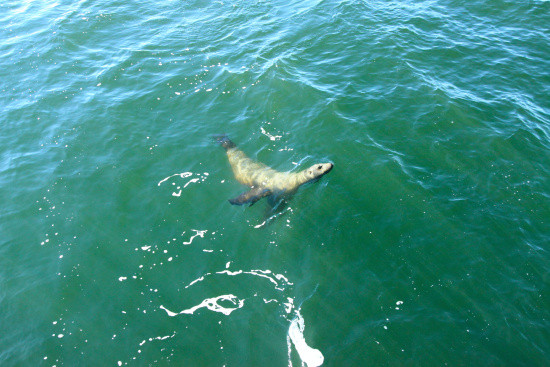 Here's what to be aware of this week and slightly beyond:
Thursday, March 6: Navy Training & Testing Public Hearing in Eureka
On March 6 at 5 p.m. at the Red Lion Hotel, 1929 Fourth St., Eureka, the U.S. Navy will hold a public hearing on the potential environmental impacts of the Navy's proposal to increase training and weapons testing activities – including sonar and explosives – off the coast from Humboldt County to Alaska.
The biggest problem with the proposed testing is the harm it will do to marine mammals ranging from dolphins to blue whales, as well as other sea creatures. Certain places are key to the successful foraging and feeding of many endangered species, but currently no area within the testing range is considered off limits. Environmental activists and scientists are asking for the establishment of exclusionary zones free of high intensity testing.
More info on the Navy's plans and its flaws in the Northcoast Environmental Center's EcoNews Report interview with Steve Mashuda, staff attorney with Earthjustice.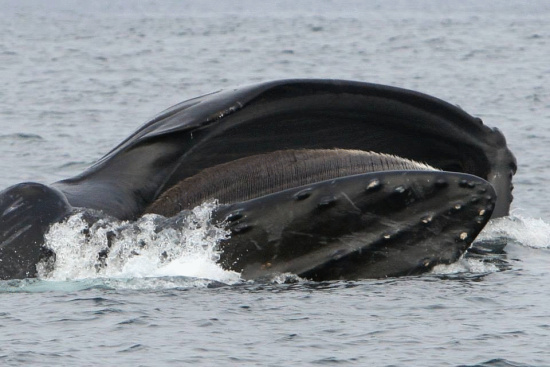 Photo courtesy Jeff Jacobsen
Friday, March 7: Eel River Symposium – Drought, Resilience and the North Coast
The 2014 Eel River Symposium is themed around our current drought and how we can learn to live within such extreme conditions. Join Friends of the Eel River for an informative discussion of how climate changes and how society can adjust. Speakers include Joshua Strange of Stillwater Sciences, Bill Trush, geohydrologist and chair of HSU's River Institute, and local nonprofit leaders including Friends of the Eel River's Scott Greacen, Darren Mireau of Cal Trout, Tasha McKee of Sanctuary Forest and more.
Greacen will be the guest on today's Coastal Currents, which starts at noon on KHUM 104.7 FM.
Saturday, March 8: Ocean Night – A Deeper Shade of Blue & Exploring Humboldt

Join Humboldt Surfrider, Humboldt Baykeeper and the NEC for Ocean Night at the Arcata Theatre Lounge featuring the work of local filmmaker Ace Aseltine and Jack McCoy's A Deeper Shade of Blue.
Monday, March 10: Humboldt County Supervisors review streams and wetlands protection

In recent weeks, the County Planning Commission re-reviewed the Conservation & Open Space Element, significantly weakening protections for streams and wetlands, trails, community forests and open space.

On Monday, March 10 at 1:30 p.m., the County General Plan Update goes back to the Board of Supervisors. Humboldt Baykeeper is urging supporters to insist on better protections for streams, wetlands and our imperiled fisheries, and to send "a strong message" that trails and community forests are important to Humboldt County residents' quality of life.
Bonus: Drones Over Dolphins, just because.
Jennifer Savage is the Northcoast Environmental Center's Coastal Programs Director and Humboldt Surfrider Chairperson.