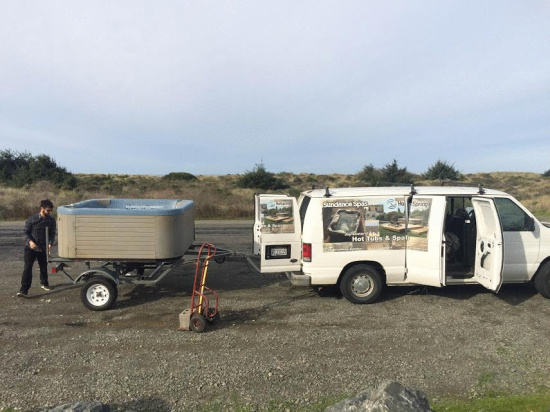 UPDATE, 11/17: Aha! That's where that goes!
LoCO received an update that the junk-cuzzi left at Clam Beach was picked up over the weekend by the tub experts at Jay Sooter's Spas. Apparently they saw the post on the Outpost and sprang into action. Hoo-ah.
See the eyesore in its final resting place below. Note that it costs only around $40 to take a hot tub to the dump. What a wonderful age we live in.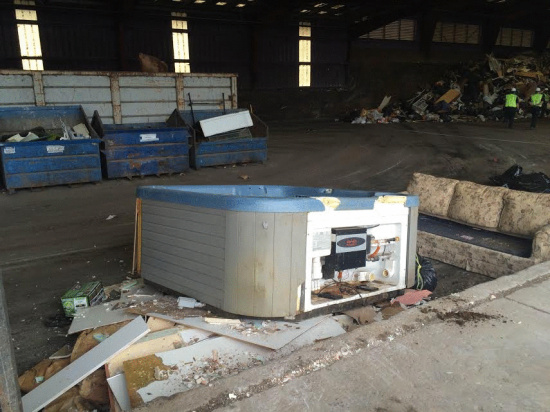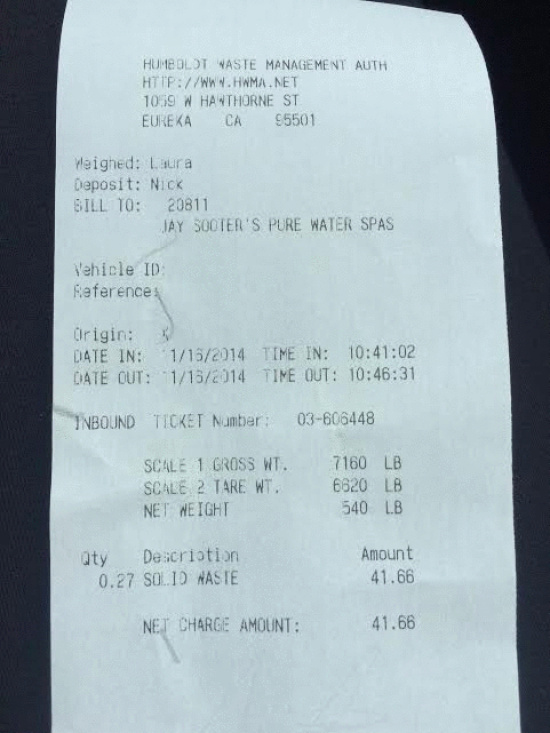 # # #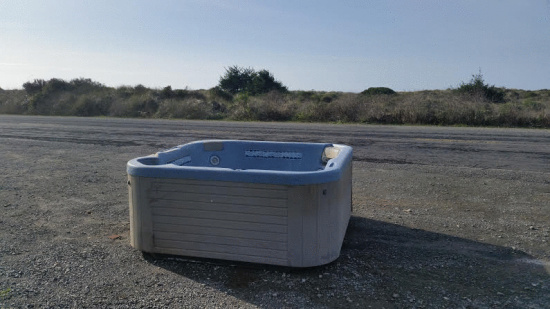 Original Post: LoCO received a note today from the do-gooding litter-ati of the PacOut Green Team. It seems that some upstanding citizen mistook the Clam Beach frontage road for a hot tub dump. Thing has been there for several days now. Could have been an honest boner, we guess. However, let LoCO assure you, that is not where that goes.
Please come remove your hot tub. Thx.