The cannabis harvest is in—tons and tons of it. Some of it is already spoke for. Dispensaries and medical patients are going to take a fraction of the pile, another larger pile is immediately being shipped via planes, trains, and automobiles to black market consumers across the United States while another pile awaits the buyers who flock here looking to fill their car trunks and duffle bags with Humboldt's famous product.
But it will take awhile for all that pot to sell. It was a bumper harvest this year.
So growers, what are you going to do with all that weed in the meantime? (Besides figure out a totally safe, dry place to hide it.)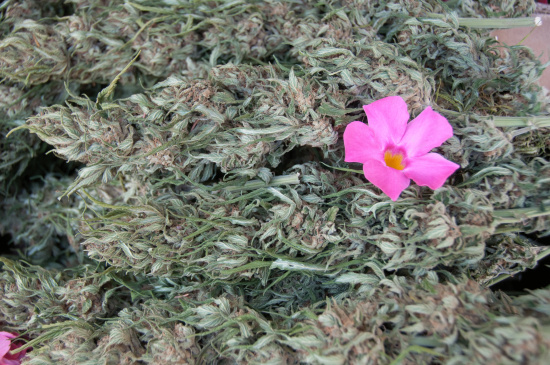 Well, a tiny portion could be entered in the Emerald Cup. The submitter in the flower contest has to have a physician's recommendation and provide three ounces of outdoor grown marijuana raised with organic materials. The winner gets an all expense trip paid trip to Jamaica.
Concentrates, edibles, topicals all have their own category and prizes, too. (See here for contest rules.) Better hurry on that though. Entries are only accepted til December 1. (If you are going to enter in any category, the Outpost would like to follow you through the process. Contact us at mskymkemp@gmail.com)
Thanks to Camo Cowboys for the video and its humorous look at the world of weed.