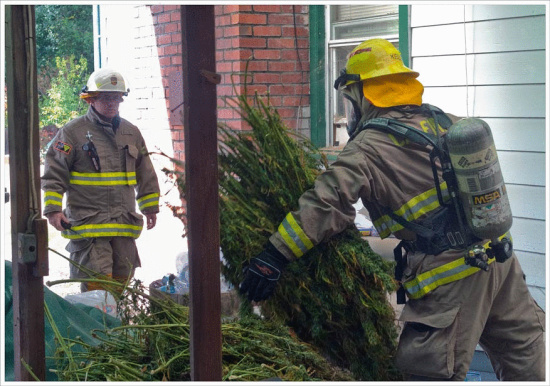 Fireman rescues marijuana from burning building. [Photos provided by Kim Sallaway—Like his Facebook page to check out more of his photography.]
This afternoon, marijuana was saved from being prematurely set aflame as firefighters in Redway struggled to put out a fire in a drying room attached to a home off Redway Drive. According to Cal Fire Battalion Chief Marty Hobbs, the cause is under investigation but the fire apparently occurred when a fan used for circulating the air malfunctioned.
Hobbs explained that the room was initially difficult to access. The homeowner eventually showed up to check on her rental and was able to provide a key.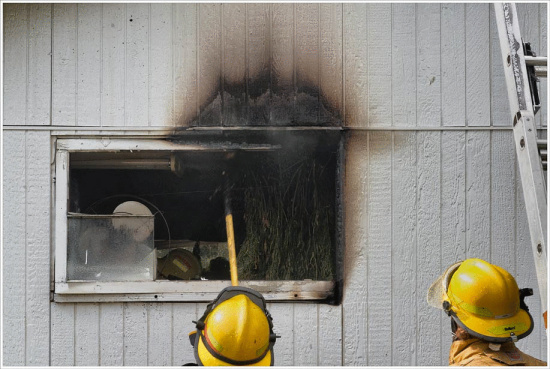 "Heaters and fans were running when we got in," Hobbs explained. Low hanging marijuana made it difficult for crews to enter the structure. Firefighters would have had to crouch down very low to find the fire source.
"The stuff was in our way," Hobbs said. Normal procedure is to remove items that block access. "When contents are in our way, we remove it out of the building," he explained. If there is enough firefighters on the scene, Hobbs said, crews will also typically salvage items of importance to the resident. "If there is anything of value—computers, pictures—if we have extra personnel, they'll start taking out anything to protect it from damage."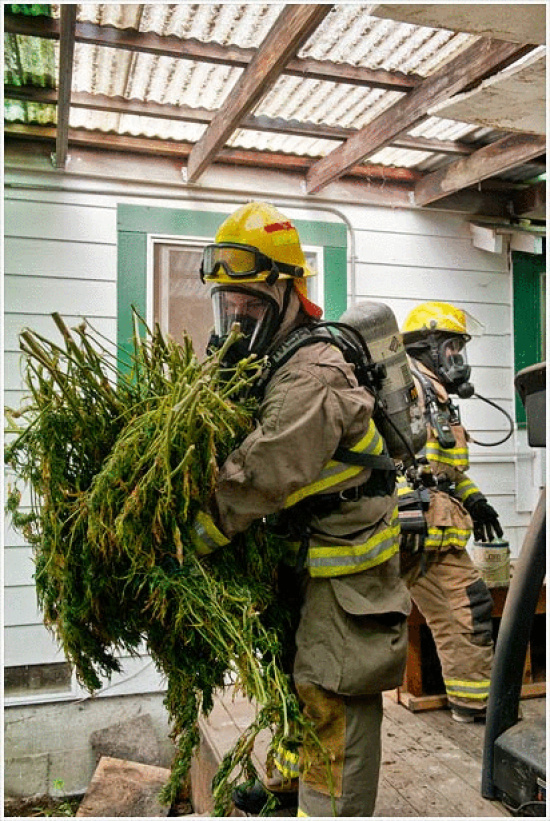 In this case, a tarp was spread on the ground. Firefighters carried out armfuls of cannabis and heaped in on the tarp. "It is still there," he explained, "and it is going to be there when we leave."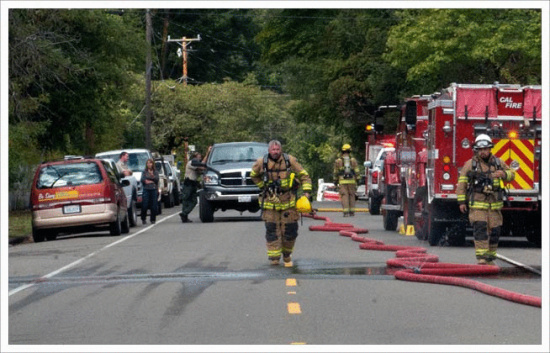 During the firefighting, the marijuana, Hobbs said, was "re-hydrated." He explained that he doesn't know enough about the crop to speak to its condition but he stated that a local was able to explain that "it was salvageable."
Two 215's [valid doctor's recommendations for cannabis] were posted on a tree near the building.
The Humboldt County Sheriff's Department was on the scene briefly.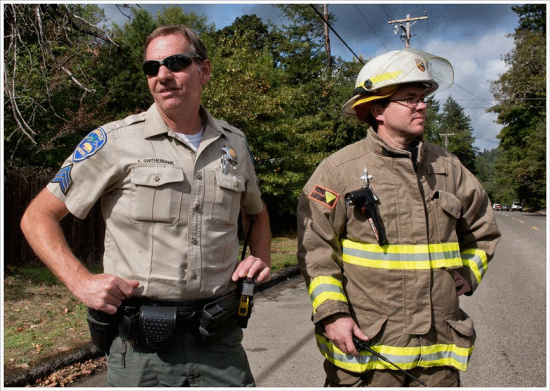 LOST DOG: A dog, the pet of the renter, fled during the incident. Her owner is looking for Star now. Star has been found!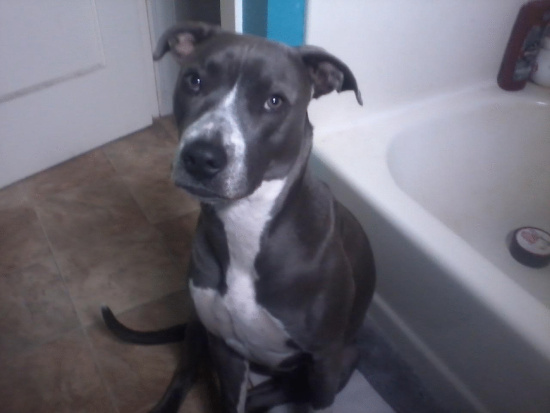 [Photo provided by owner.]