Congressman Jared Huffman is serious about engaging his constituents. In particular, he would like to do so this Saturday, when his "Seaside Social" event offers a chance to "mingle with Congressman Huffman, and hear directly from him about what is happening in Congress and how it affects us here on the North Coast."
Given that the man represents one-third of California's coast and has an extensive history of authoring successful ocean-protecting legislation – Huffman is an official Ocean Champion! – a little YWIO preview seemed in order.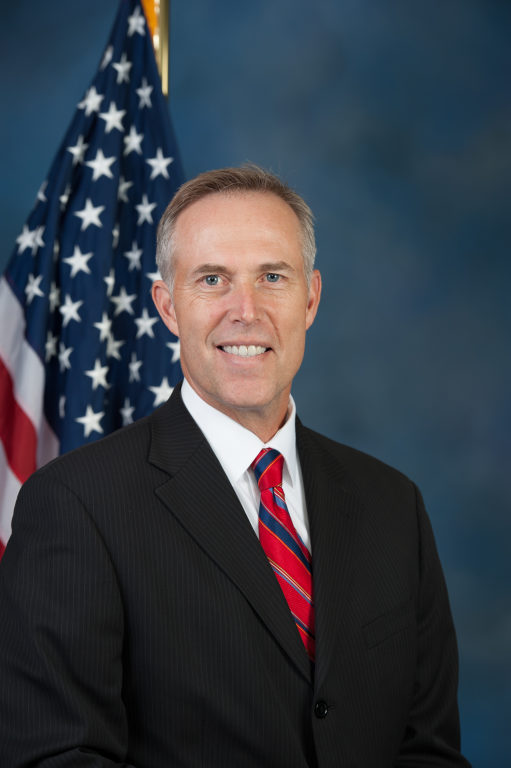 'Life As We Know It' Coming To End?
Our conversation began with what Huffman called "the biggest issue nobody is talking about": Ocean acidification.
Why isn't anyone talking about it? "It's overwhelming," he said, and challenging to understand. But without the right pH balance, potential consequences threaten life as it currently exists.
"Scientists and ocean advocates – including those whose livelihood depends on it – need to start making a bigger deal about [ocean acidification]." When asked what can be done to fix the problem, Huffman noted "'fix' is a tough word to use about something this complex." He's co-sponsoring the Ocean Acidification Innovation Act of 2014, a bill designed to foster new research and innovation in adaptive strategies through X-Prize-style competitions. "Every coastal community, every fisherman, ought to be helping sound the alarm," Huffman finished.
The 'Do-Nothing' Congress
But can anything actually get done in the 113th Congress? It hasn't exactly been the most productive of legislatures. The public expects little.
"The public is right," Huffman said. "By design [Congress] isn't getting much done." He's frustrated by the lack of productivity. "We're going to have to win some elections… The current leadership in the House is happy with a part-time Congress," he said The worst thing, he continued, is that despite the roadblocks, if allowed a majority vote, Congress could have passed a number of important bills, including comprehensive immigration reform, a minimum wage increase, the Export-Import Bank Reauthorization and extending long-term unemployment benefits – important stuff. "All sorts of legislation could have passed, even in this Congress."
More Better Ocean Protection!
Not everything has ground to a halt. Huffman is proud of his contribution to California Coastal National Monument, the Point Arena-Stornetta Public Lands off the Mendocino Coast. "We also had a surprisingly good farm bill," he noted, "and a good Violence Against Women Act that took months… We had to overcome repeated Republican opposition," he said.
And Thus The Conversation Turns To Ladies and Their Bodies Which May or May Not Belong To Them
Wait, what? Some Republicans don't want women to have control over their own bodies? Do tell.
It's true, Huffman said. Some Republicans in Congress really want to restrict abortion rights and even implement anti-contraception policies. "This 'War on Women' we've been trying to expose," he said, "it really is happening. There really are people in high places that want to take away women's control over their own bodies. They're as active as ever… Some parts of the country are [practically] returning to the era of back-alley abortions."
This is a huge part of current elections, Huffman noted, pointing to the Supreme Court's Hobby Lobby decision. "They handed women's reproductive choices over to their employers. It's a terrible precedent," he said.
[Author's note: Ladies, and those of you who think ladies are people, too, please, get out there and vote.]
Everyone Agrees Rodenticide and Stream Diversion is Bad For Living Things – Now What?
Women being acknowledged as autonomous human beings is good for everyone and good for the environment as well. And so with that we shift focus to another one of Huffman's most visible issues – the harm done by pot grows on public lands. We need the resources to clean the grows up once busted, he said – "That's huge" – and he lauded the recent collaboration of nonprofits and agencies (including the Northcoast Environmental Center) striving to remediate damaged landscapes. "We also need to work toward a decriminalization policy that works," he continued.
Decriminalization? As opposed to legalization? "Same thing," Huffman said. He anticipates something on the 2016 ballot. "But I want it to work," he continued. "Not be some poorly written mockery of policy like Prop. 215." That's the only way to bring the growing-distribution-selling of pot "out of the shadows and into the light." How serious is this? Huffman didn't mince words. "Every environmentalist in the state should be working on this." He also gave props to Humboldt County Sheriff Mike Downey, noting his respect for the "professionalism and intelligence" showed in Downey's stance toward the gray area pot growing currently often occupies.
Ultimately the only way to stop the damage is by providing a legal framework, Huffman stated. The state needs better legislation, and "we need current federal law to get out of the way."
'Another Planet'
The legalization of marijuana is only one of myriad issues straddling state and federal interests. Protecting California's concerns while also weighing in on national affairs from the hallways of "The Hill" demands a great deal of back-and-forth – D.C. is quite a commute from the spectacular shores of Huffman's district.
"It's like traveling between two planets," he joked. "And I know which planet I prefer."
As to the idea that politicians are out of touch, Huffman noted that U.S. Representatives have to "reapply for the job" every two years – and representatives who ignore their constituents pay the price. The larger disconnect, he said, is not between politicians and the people they serve, but the gulf between individuals. Huffman cited a recent Pew study that showed Americans self-segregate when it comes to news sources. "Each side feels they are entitled to their own facts," he said. "And can fund a news outlet that tells them what they want to hear."
Maybe News Sources That Give You the Facts, Not the Feels?
We need established, trustworthy, accurate sources as common ground, he continued, citing the Christian Science Monitor and NPR as examples. But people also have to take personal responsibility, Huffman said. Those who watch only Fox News "are in denial or worse – but I would say the same about those who only watch MSNBC."
He encourages constituents to look deeper, seek out news sources "who aren't perpetually trying to alarm and anger you."
Heady stuff. But even a congressman needs some downtime. Say, a nice coastline upon which to decompress. And which Humboldt beach does U.S. Representative Jared Huffman most enjoy?
"The whole lagoons area," he said. "It's just phenomenal."
Ask Him Yourself!
Tip of the iceberg, folks! Ask your own questions this Saturday at the Wharfinger, where Huffman promises plenty of one-on-one time at a "fun and informal" opportunity to hear his constituents' concerns – and please note, Congressman Huffman will be sitting in "on a few songs" with the band. Any requests? I hear Firesign plays a mean Crosby, Stills & Nash…
Jennifer Savage is the Coastal Programs Director for the Northcoast Environmental Center and chairs the Humboldt Chapter of the Surfrider Foundation as well as being a person in her own right despite what some Congressional Republicans think.