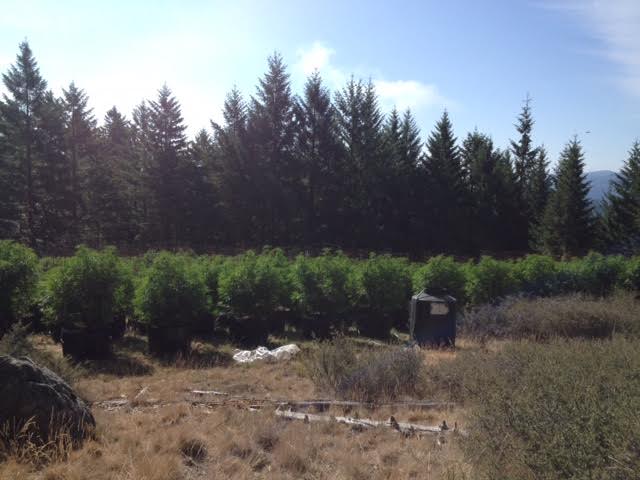 UPDATE, 7/16: Humboldt County Sheriff's Office update:
On Wednesday, 07-15-2015 the Sheriff's Office with assistance of other all agencies involved in this operation served 2 search warrants and eradicated 17,193 growing marijuana plants. Officers seized $10,000 dollars for possible asset forfeiture on one of the cases. Officers additionally located a marijuana butane hash lab at one location. One person was arrested yesterday for marijuana related offenses.

# # #
Original Post: Humboldt County Sheriff's Office press release:
Starting on Monday, 07-13-2015 and continuing through Wednesday, 07-15-2015 the Humboldt County Sheriff's Office are serving search warrants for commercial marijuana growing operations located in the Weitchpec area of Humboldt County. The Humboldt County Sheriff's Office is being assisted by the following agencies in the marijuana investigations: Humboldt County Drug Task Force, Yurok Tribal Police Department, California National Guard, California Department of Fish and Wild Life Services, California Department of Forestry and Fire Protection (Cal Fire), and the State of California, Campaign Against Marijuana Planting (CAMP).

Since Monday, Officers have served seven state search warrants and one Tribal search warrant. Officers have eradicated 10,261 growing marijuana plants and seized 600 pounds of processed marijuana.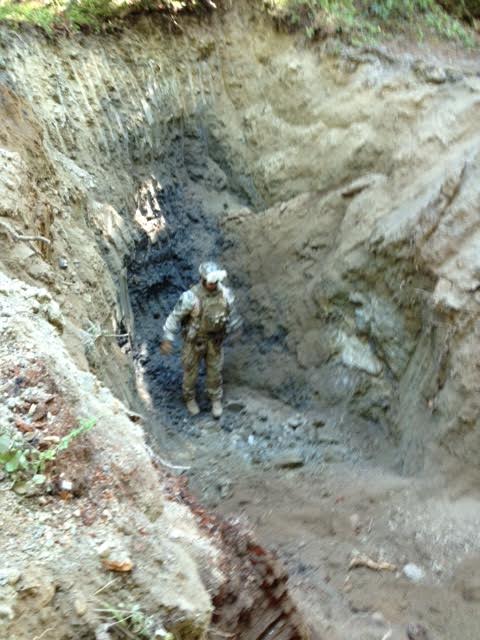 On Tuesday, officers were driving on a remote dirt road to reach one of the search warrant locations. Officers were approximately one mile away from the marijuana garden when they encountered a large hole in the roadway that had been recently dug by the use of heavy equipment. Officers parked their vehicles and walked the rest of the distance to the search warrant location.

These cases are currently still under investigation and the eradication efforts are continuing through at least Wednesday.

Anyone with information for the Sheriff's Office regarding this case or related criminal activity is encouraged to call the Sheriff's Office at 707-445-7251 or the Sheriff's Office Crime Tip line at 707-268-2539.
PREVIOUSLY: