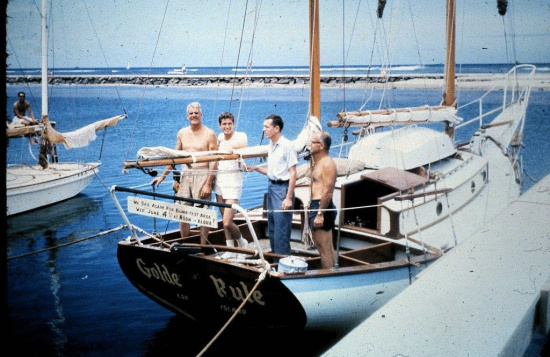 Sometimes when I'm standing in line or waiting for a friend to meet me for lunch, I'll open up a news app on my phone and start scrolling through the headlines. This invariably leads to a sense of despair, of wondering what is wrong with people and if all efforts towards goodness are futile in the face of such cruelty and destruction. It's hard to keep the faith some days, you know?
But then I log onto Facebook and see all the people passionate about cleaning up trash. And I open my email to a note reminding me all is not lost, not by a long shot. Via the Golden Rule Peace Boat Project update:
We've got an official deadline: June 20, 2015, the Rule is scheduled to slide into Humboldt Bay. At 1600 hours the tide will be right and, barring unforeseen problems, we will splash after almost four years of hard work. There is a great deal of work to be done between now and then, but a lot of hours are going into the finale stages. Several volunteers have traveled hundreds of miles to stay and help out. Money is coming in which is really helping. Sails have been ordered, portholes and other deck hardware are being located… Needless to say a lot of us have been very busy… interest in the project is increasing and more help is needed.
The Northcoast Environmental Center, Humboldt Baykeeper and Humboldt Surfrider are celebrating – and raising funds for – the Golden Rule this Thursday night with a screening of Nuclear Savage: The Islands of Secret Project 4.1. The film was suggested by our local Veterans For Peace chapter, the folks in which also head up the Golden Rule project.
The film documents radiation poisoning in the Marshall Islands as the direct result of 67 Cold War U.S. nuclear bomb tests that vaporized islands and devastated entire populations. Variety said Nuclear Savage, "Assumes the qualities of a detective thriller with massive moral, political and financial implications. Few will be left unmoved." NPR called it, "An amazing account…shocking."
Tune into Coastal Currents today on KHUM 104.7 FM today at noon for an interview with director Adam Horowitz.
Full Ocean Night details in your LoCO Lowdown.
More background info on the Golden Rule, here and here. As Golden Rule Committeemember Dr. AJ "Skip" Oliver says, "The original crew were an extraordinary bunch!"
ICYMI
The T-S had a nice story on the advancement of protections for Southern Resident Killer Whales.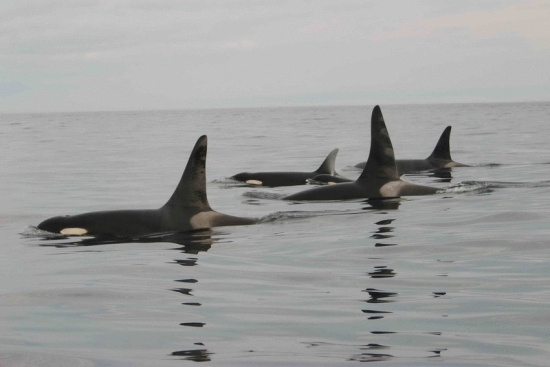 Listed as an endangered species in 2005, the Southern Resident Killer Whales population is currently at 80. The whales spend the winter along the Northern California, Oregon and Washington coastlines and the rest of the year in Puget Sound.
In other new, the Sac Bee had an unsurprising story about how out-of-state plastic bag manufacturers are thwarting the will of Californians to decrease litter and the costs associated with it:
South Carolina-based Hilex Poly Co. Inc. contributed $1.7 million to the effort to qualify the referendum. Other top sources of money were Texas-based Superbag Corp. and Advance Polybag Inc., which gave $500,000 apiece, and New Jersey-based Formosa Plastics Corp. USA, which contributed $400,000.
Climate change, wildlife care events
Monday, March 9 from 6 to 8 p.m. Explore North Coast hosts a free lecture featuring Tamar Danufsky, Curator of the Humboldt State University Wildlife Museum and Marine Wildlife Care Center Coordinator for HSU, at the Humboldt Bay Aquatic Center. The HSU Wildlife Department has 15,000 specimens in its collection of birds and mammals, but only 1,000 of those are on display in the building – come and learn about the other 14,000. The Wildlife Department also manages an oiled wildlife rehabilitation facility as part of California's Oiled Wildlife Care Network, a world leader in the rehabilitation of oiled wildlife. This lecture will present information about the Network and past oil spills on the North Coast.
So, yes, a lot of bad news out there – but good, too, and no shortage of people working to make this world we share better, smarter, kinder.
Jennifer Savage serves as Humboldt Surfrider's chairperson and works for the Northcoast Environmental Center as Coastal Programs Director.