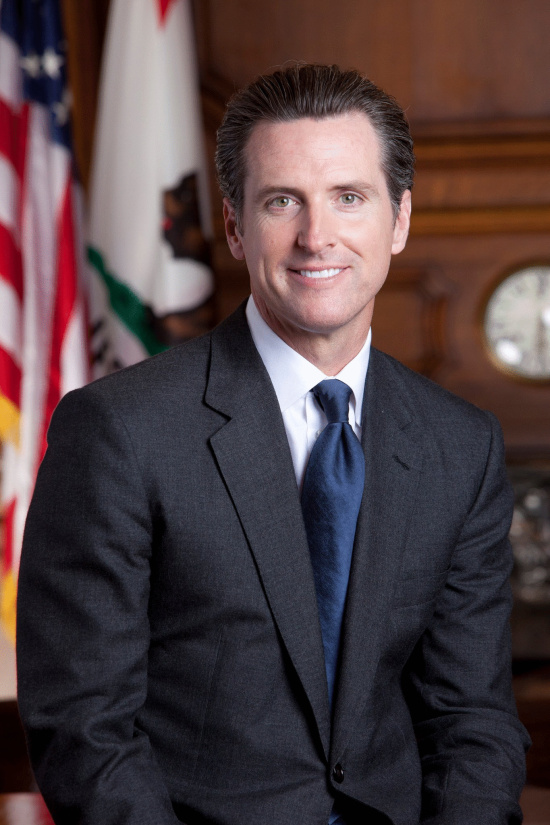 Lt. Governor Gavin Newsom has been working the legalization angle pretty hard in the last few months. The man who the Sacramento Bee believes "could be key to a pot legalization initiative" has been heading up his own statewide blue-ribbon commission to study what a post-legalization state will look like, probably in advance of his own 2018 run for governor.
The Newsom Commission has yet to convene a hearing in the Emerald Triangle, but Congressman Jared Huffman is hauling the man himself up here for a town hall meeting in Garberville Friday. Newsom, Huffman and others associated with the commission will be meeting with locals to hear their hopes, fears and gripes around the all-but-inevitable legalization of recreational marijuana in 2016.
Side note: The Bee article linked above notes that Newsom is probably the only elected official with statewide profile who isn't actively running away from the issue of marijuana legalization. Might seem like a lonely place to be, but Newsom, we will recall, is the man who damn near single-handedly broke the same-sex marriage wide open in 2004, while still mayor of San Francisco. The man can sense which way the wind is blowing.
Plus, the Bee argues, the fact that Newsom is all alone on the issue gives him a lot of pull when it comes shaping what form legal weed will take in California. If you have something to say about that, get yourself to Garberville Friday.
Press release, with further details, from Rep. Jared Huffman's office, below:
Rep. Jared Huffman (D-San Rafael) will host Lt. Governor Gavin Newsom to discuss the unique public policy challenges related to marijuana legalization affecting California's North Coast.

Huffman and Newsom will meet with a diverse group of stakeholders, including local governments, marijuana advocates, law enforcement, environmentalists and regulators to explore concepts for a common sense framework for marijuana, post-legalization.

WHAT: Marijuana policy forum and public meeting

WHERE: Redwood Playhouse, 286 Sprowel Creek Road, Garberville

WHEN: Friday, May 29, 1 to 2:30 p.m. PT