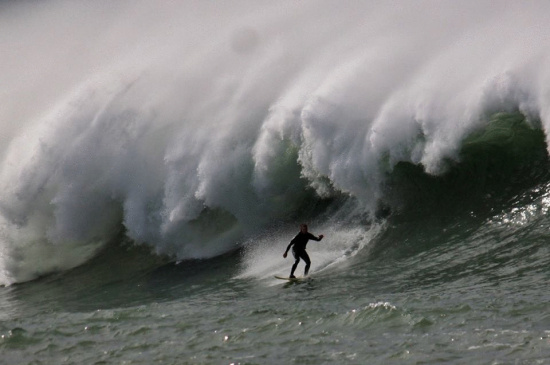 Swells from Alaskan storm systems caused large 22-foot breakers to hit the Humboldt Coast this weekend.
While the Eureka U.S. National Weather Service urged beach goers to stay away from the jetties, some decided it was a perfect opportunity to shred the gnar.
Check out these awesome photos of a surfer shredding some big waves by the North Jetty on Friday.