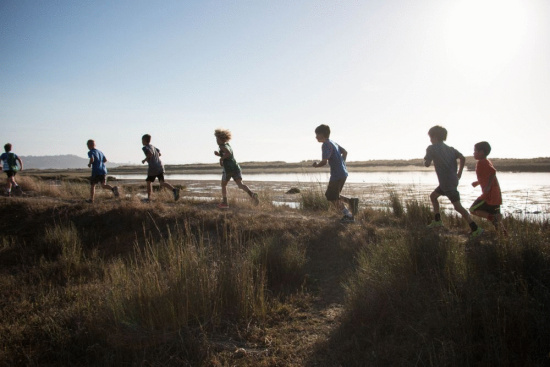 Hundreds of kids from all over the county came to Eureka's Hikshari' Trail yesterday afternoon for a massive intramural cross-country meet. Students in Kindergarten through eighth grade, from schools as far flung as Hoopa, Trinity Valley and Mattole Valley, brought their parents and their running shoes to the recently improved trailhead at the foot of Truesdale Street.
The 1.5-mile trail has seen massive improvements in recent years, with paved walkways, picnic tables and interpretive signs making it Eureka's answer to the Arcata Marsh. But despite the path's beauty and increased usage by the public, the area apparently retains some of the stigma associated with the city's homeless population.
The Palco Marsh (sometimes called "Devil's Playground") is located a ways north of the Hikshari' Trail, and while the trail itself has not seen much in the way of crime, organizers of yesterday's event said a few parents from some more far-flung schools expressed concern about safety during the run.
First District Humboldt County Supervisor Rex Bohn was in attendance yesterday and said that, while he wasn't concerned, he helped arrange to have law enforcement present. Undersheriff William Honsal was there, along with some officers from the Eureka Police Department.
But once the racers were assembled at the trailhead, clambering on boulders and huddling together in their matching school jerseys, the afternoon took on an exuberant air. Before the races began, the entire group of students and parents walked the course together in a massive herd as organizers with bullhorns explained the route for each age group.
Students from schools without their own cross-country programs were also able to compete thanks to the owners of Humboldt CrossFit (disclosure: I'm a member), who have established their own team and who organized yesterday's event.
Bohn was designated the "Ambassador of Chocolate Milk" for the day, and as competitors crossed the finish line he offered cold cartons and fist bumps. (Apparently chocolate milk is the beverage of choice among hard-core athletes.)
Runners were divided into three age groups: Kindergarteners through second-graders; third- through fifth-graders; and sixth- through eighth-graders, each running different-length routes.
Here are some photos of the event from proud mom and master photographer Allison Marsh.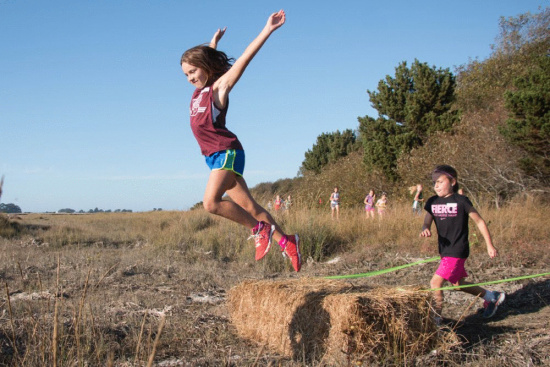 Lulu Marsh.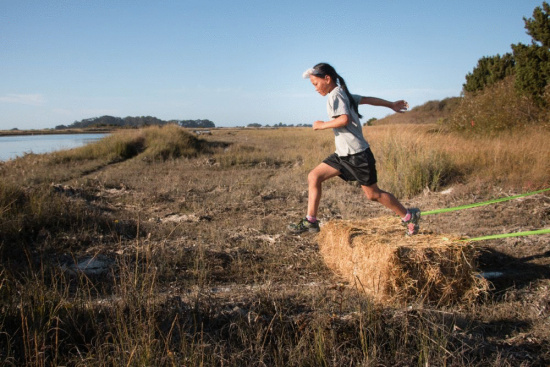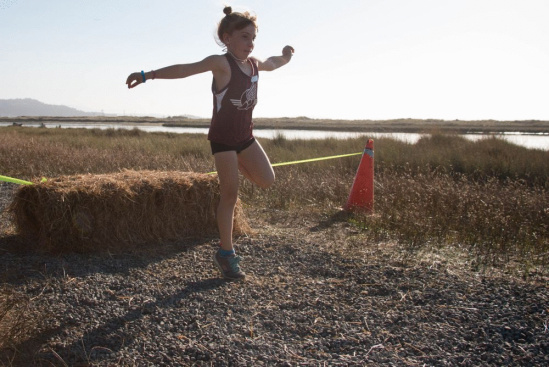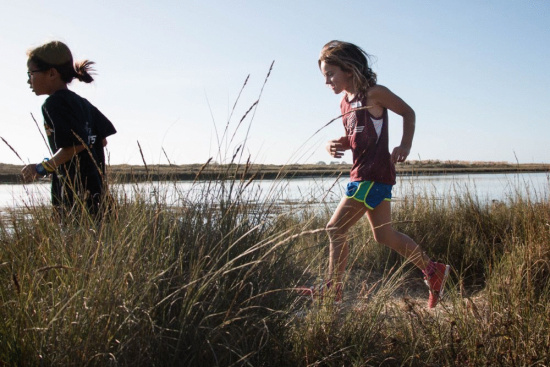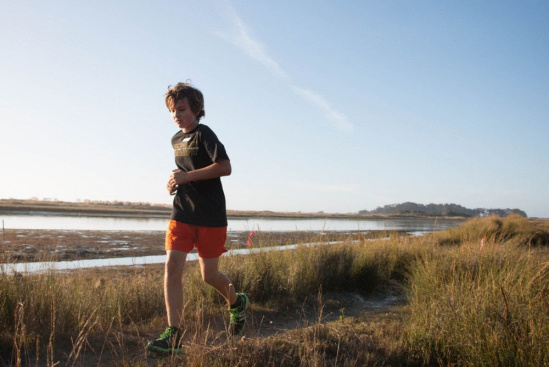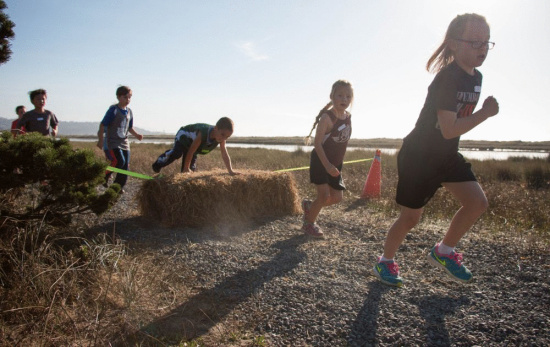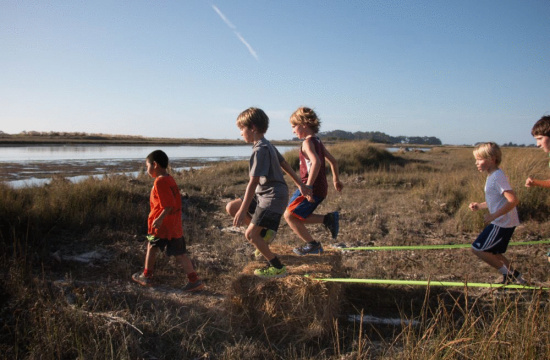 And a few photos from LoCO: