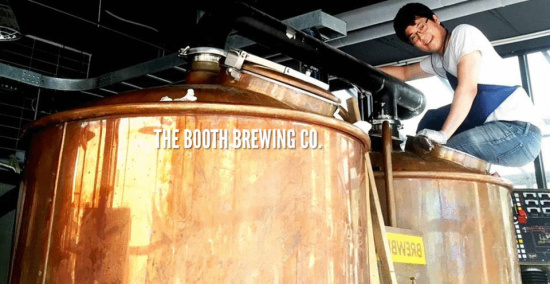 A craft brewery from South Korea's burgeoning microbrew scene is looking to take over a brewing facility in Old Town Eureka. Representatives of The Booth Brewing Co., based in Seoul, were in town this week touring the brewery on the corner of Third and Commercial streets, former brewing headquarters for Lost Coast Brewery.
Earlier this month, Booth brewer Chris Shelton announced the company's plans on the industry website ProBrewer.com, saying, "We have expanded our brewing operation and are looking to build a new brew team in Eureka, CA."
The company is planning to hire four to six employees locally and hopes to be up and running in Eureka by December or January, according to the post, which went up on Oct. 3. "We have long term plans to expand more," the post says. "This is just the beginning."
Shelton responded to an email from the Outpost, saying only, "I'll return to eureka in early November! On way to Seoul right now :)"
Booth Brewing shared photos from their brewery tour yesterday on Facebook:
But before we raise a frothy pint in celebration, we must report that the deal might not be set in stone just yet. Lost Coast Brewery owner Barbara Groom, who is still paying rent on the Eureka facility, said negotiations have not been finalized.
"We're still dealing; that's all I can say," Groom said, though she also explained that she'd be happy to see these foreign investors set up shop in Eureka. "We're happy to have 'em in the community to create more jobs and pay more taxes."
The Booth has hipster credentials galore. It was co-founded by British journalist Daniel Tudor, former Korean correspondent for The Economist and author of several books, including "Korea: The Impossible Country," and "A Geek in Korea – Discovering Asia's New Kingdom of Cool." The brewery's offerings include a double IPA and a raspberry stout.
And just look at some of their pub locations in Seoul, including the Gangnam District (photos from their website):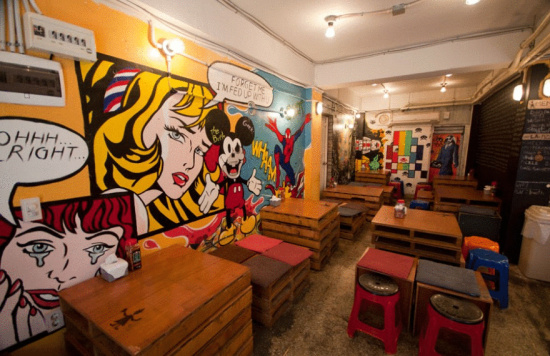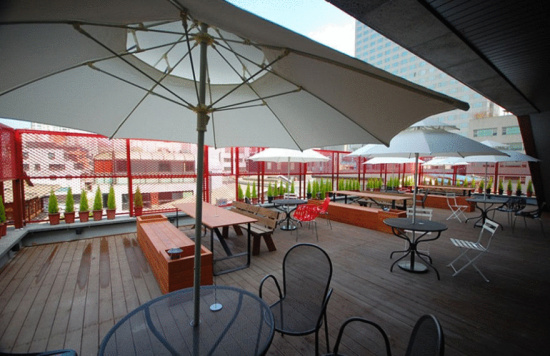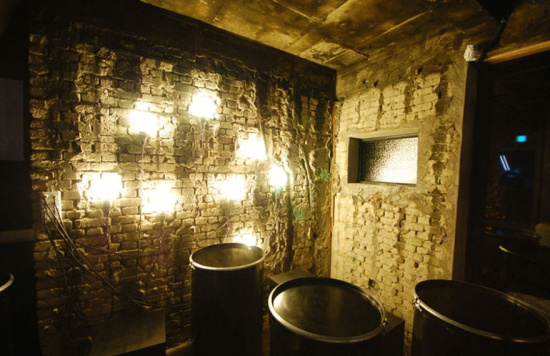 And their "warehouse" offers Starbucks-tweaking imagery that could easily come from Portland — or Portlandia, for that matter: